Click on any of the images or GIFs in this article for a closer look.
Offer local pickup and need to get those orders ready? Read on to learn how to print local order packing slips.
If you have one or more brick-and-mortar stores or offer customers the option of picking up their orders at your warehouse, you'll need to know how to process and print packing slips for these orders.
This process is essential as it allows you and your team to print the packing slip for local pickup orders, helping ensure the correct products are picked and included in the local pickup package. It also allows you and your team to mark local pickup orders as fulfilled.
Before you get started, make sure you've:
Print Packing Slips for Local Orders
---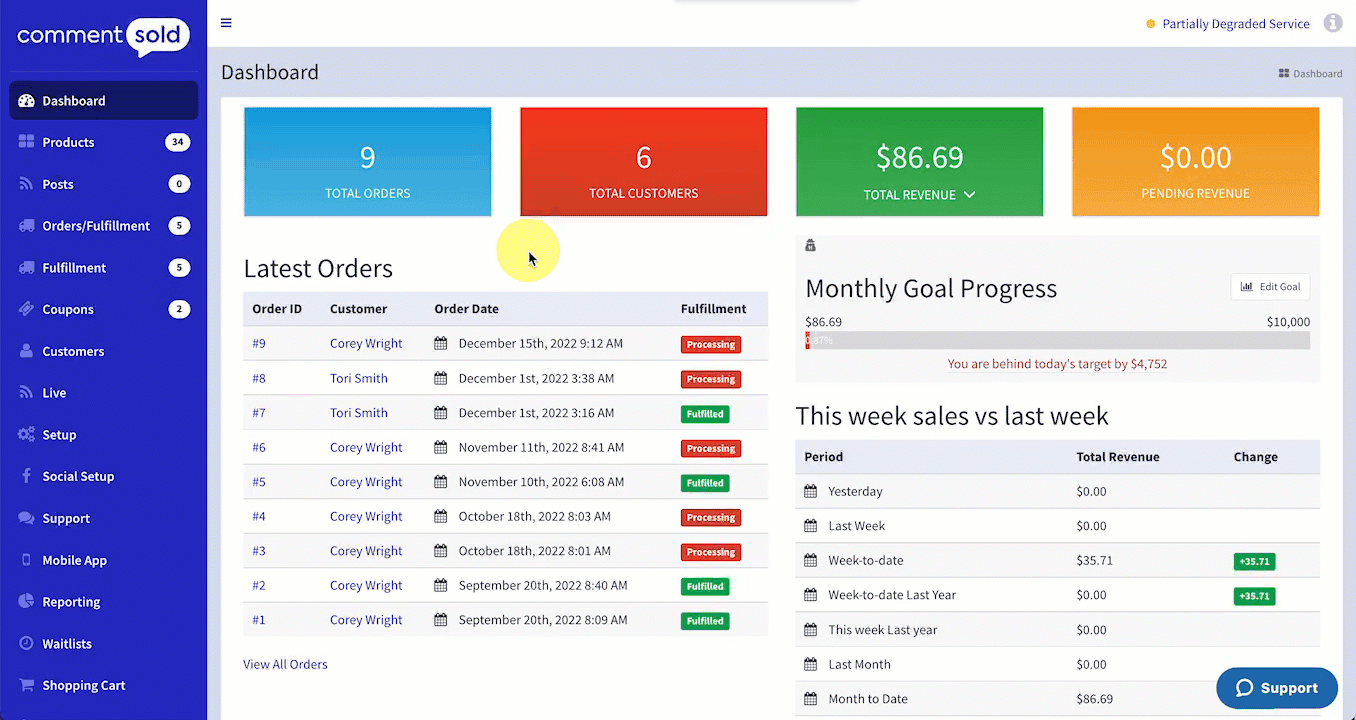 Select Orders/Fulfillment in the side menu of your CommentSold dashboard.
Select (1) Process All at the top of the page to process all open orders.

Only want to process specific orders? No problem! Select the checkbox to the left of each order you wish to process, then select (1) Process # Orders at the top of the page.

Select (3) Print Local Pickup at the top of the page.
Once you select this button, a new tab will open with the packing slips for all processed local pickup orders.
Once you print packing slips, select the green Mark Labels as Printed button. If left unselected, then CommentSold will include the packing slips for re-print the next time you process orders.
Mark Orders as Fulfilled
---
Once you print a label and package and ship the order, you can mark it as fulfilled in CommentSold. CommentSold does not allow you to mark multiple orders as fulfilled in bulk. This is a safeguard to reduce the likelihood of mistakes.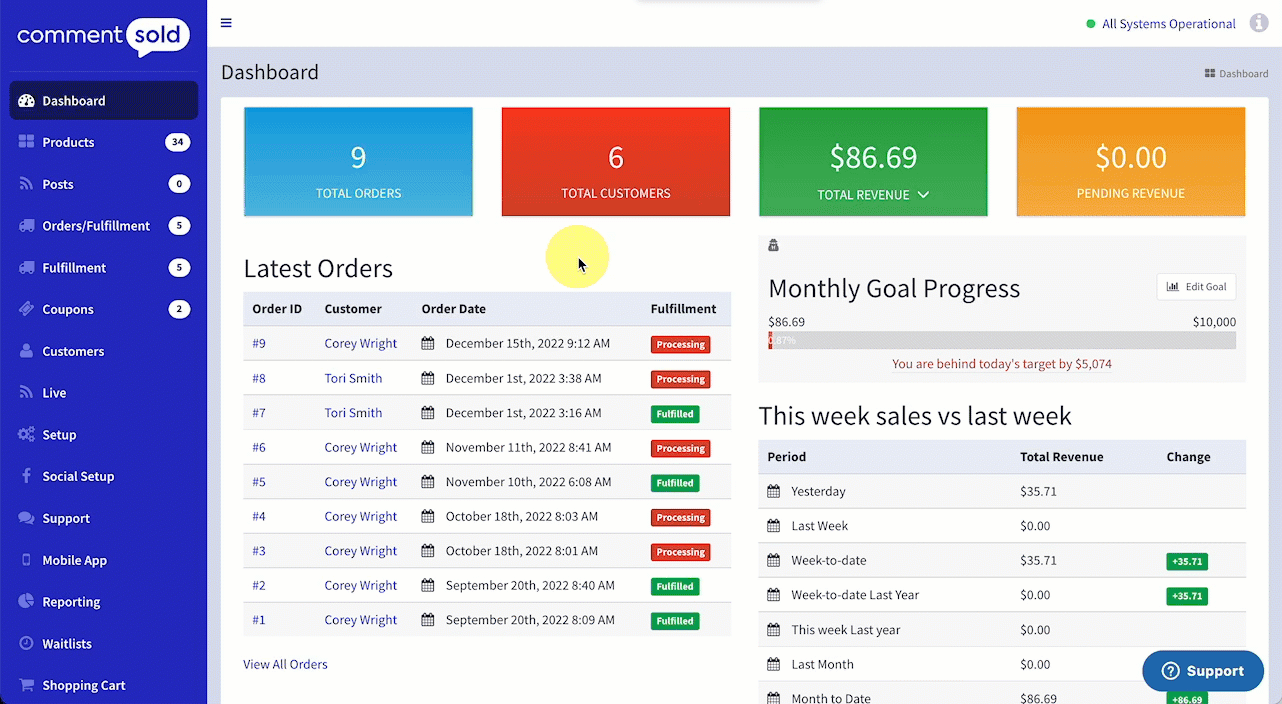 Select Orders/Fulfillment in the side menu of your CommentSold dashboard.
Locate the order for which you printed a packing slip.
Select the gift icon on the far right of the order.
On the pop-up, choose whether you wish to:

Add a note. Enter a note for the order, if desired. Notes may be visible to customers depending on your shipping settings.
Notify Customer. Select this checkbox to notify the customer via email that you've fulfilled their order.

Select Fulfill in the bottom-right corner of the pop-up.
The order is now marked as fulfilled!
Learn More
---