Mobile App 3.0 is here! The below feature is part of the latest mobile app update and will only appear to shoppers who have updated your shop's app on their iOS devices. Mobile 3.0 for Android is in a phased rollout and should be available to all shops soon!
Want to give your mobile app shoppers a "home page" experience? Publish the page and content to your app!
You can now publish your website homepage to your mobile app. This delivers a more branded, personalized experience for your mobile app shoppers.
Publishing your homepage simply requires you to publish which content widgets you wish to appear on the mobile app. This is done on the Pages tab of Site Creator.
We walk through this process below.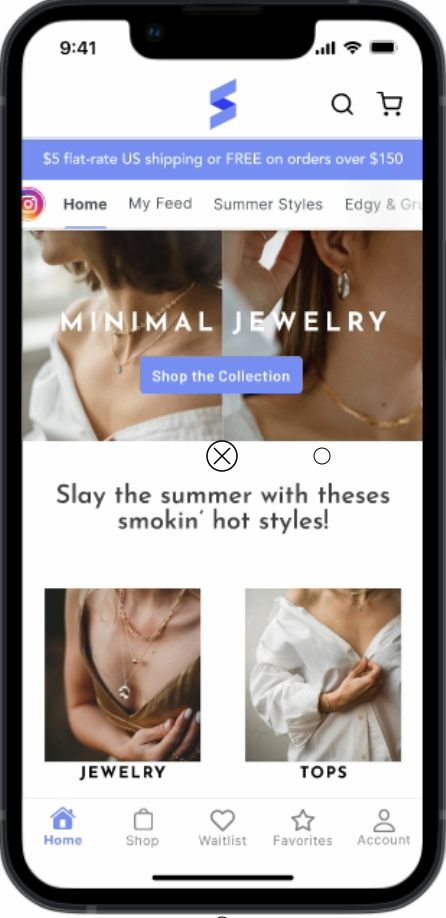 Publish Home Page Content to Your Mobile App
---
Publishing specific parts of your homepage to your mobile app allows you to create a unique browsing experience that looks awesome for those shoppers.
For example, when it comes to displaying products on your homepage, you might prefer a product grid on the app and featured collections on your website. You can have both on the page, with the product grid published to your app and the collections published to your website.
Another example is leaving part of the website experience out. Say you have a promotional block in the middle of your homepage, but want app shoppers to jump straight to the products. You can choose to only publish the promotional block to your website, but the rest of the content would still be visible on the app.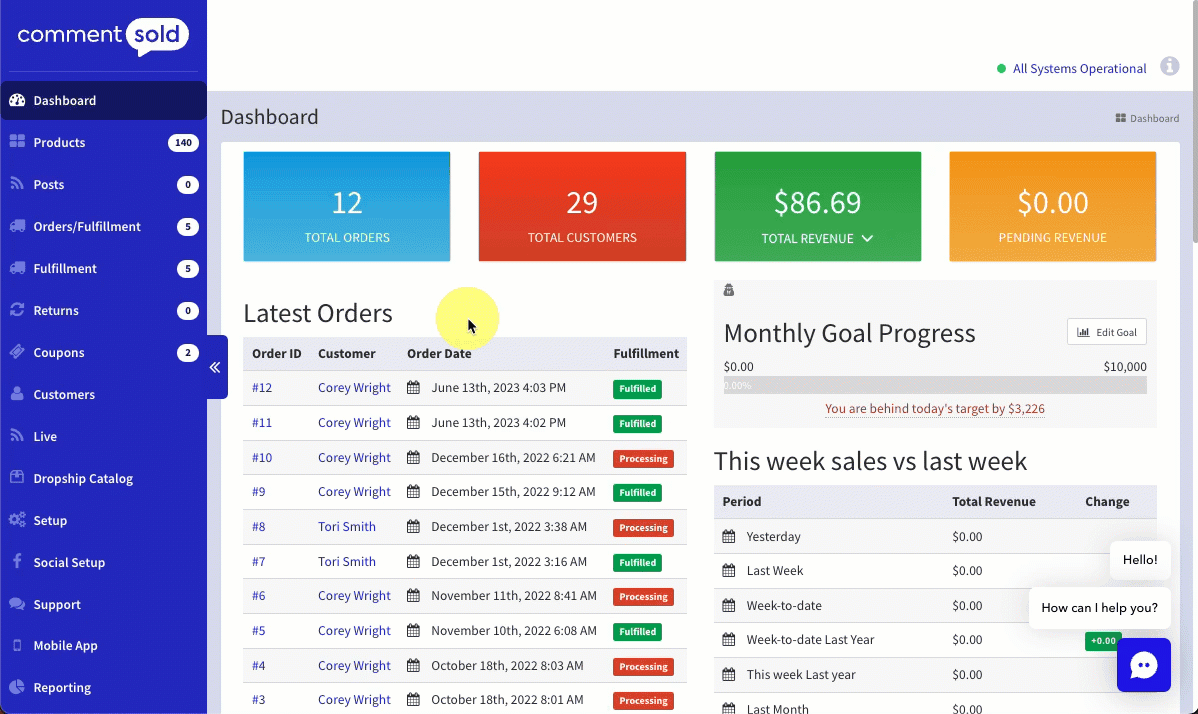 Select Site Creator in the side menu of your CommentSold dashboard.
Select Pages from the options listed at the top of the page.
Locate your Home page, then select the three-dot icon on the far right of the row.
Select Edit from the options listed.
Locate the widget you wish to publish, then select the pencil icon on the right side of the widget row.
Depending on the content widget, the options to publish to your mobile app (App) or both website and app (All) will either appear in a pop-up or at the bottom of the left side menu. Choose your desired option.
Repeat steps 4 and 5 for each widget you wish to publish to your mobile app.
Select Save.
Learn More
---