This article covers how to apply credit, coupons, and gift cards for orders with shops using CommentSold.
Both account credit and coupon codes will be entered at checkout. With gift cards, shoppers have the option to redeem for store credit or enter during checkout. Read on to learn more!
This Article Covers:
Redeeming Account Credit
From the Account Page
If your customers are shopping from social media or your webstore, they can find their available account credit on the account page. In the screenshot below, Lindsey has $54.00 in available store credit to be redeemed.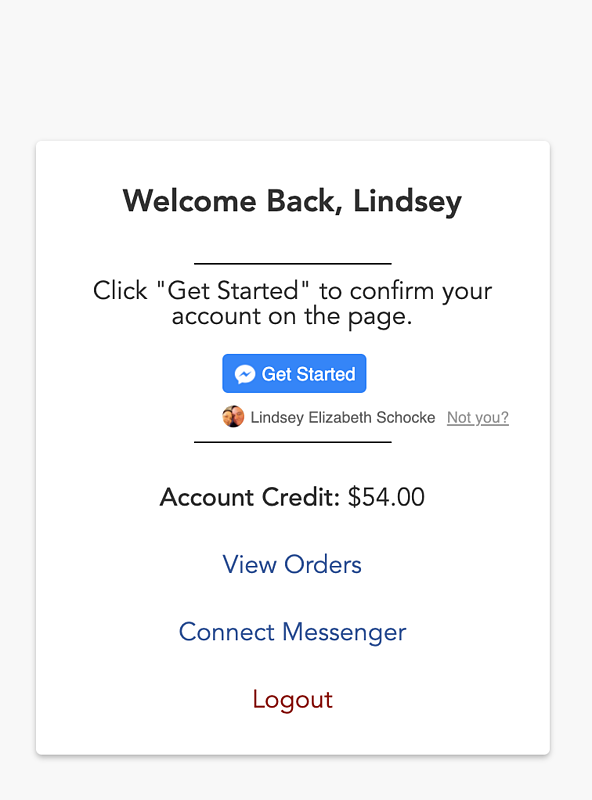 If a shopper has never used account credit before, they will need to check the option to apply the account credit to an order during checkout. Once a shopper has paid with account credit, future orders will have this balance automatically applied on the checkout screen.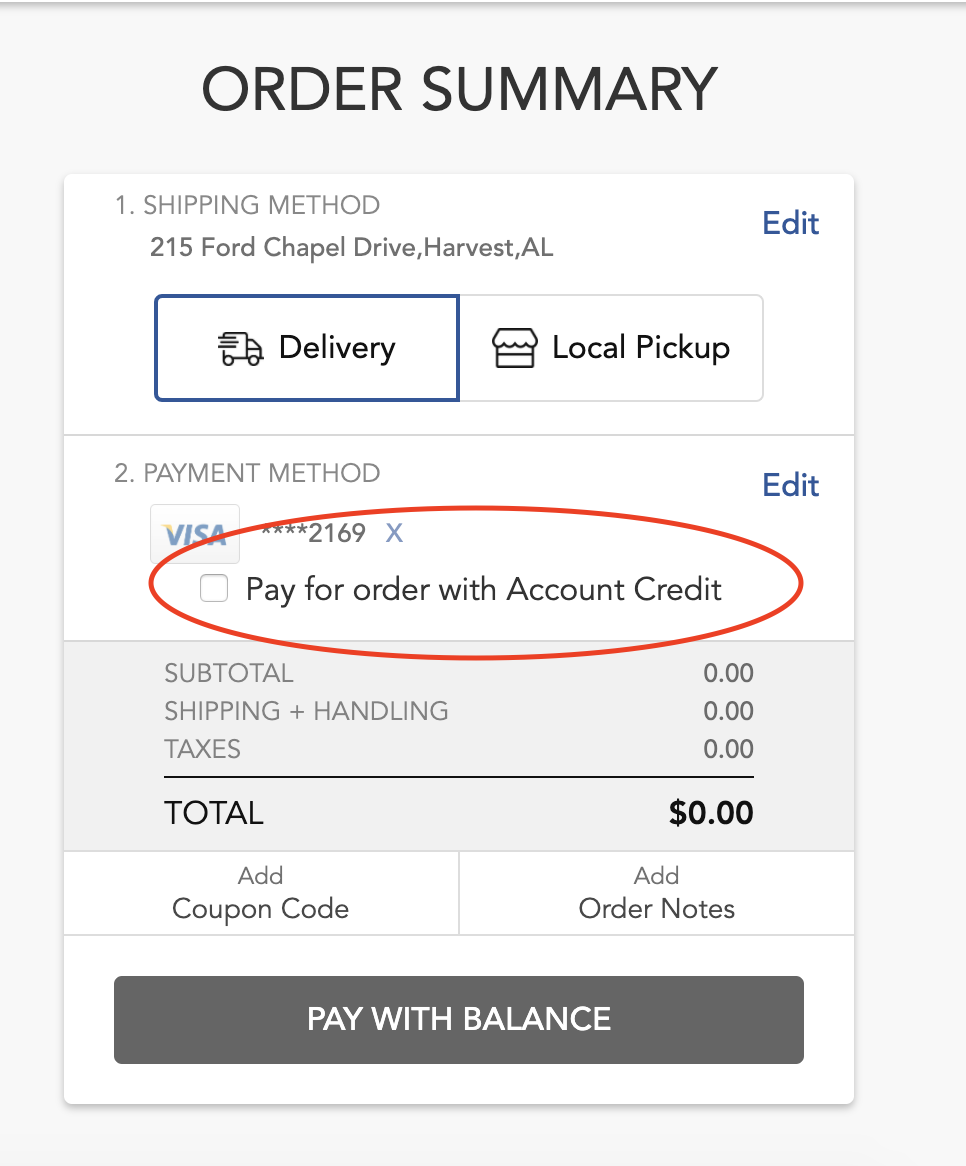 If there is not enough account credit to cover the whole purchase, the customer will be asked to select a payment method for the remaining balance.
From the Mobile App
For mobile app shoppers, this works a little differently. Once they have added an item to their cart, they can view available account credits at the bottom of the Order Summary page.
If their account credits amount to less than their subtotal, it subtracts it from their order (as shown below). If their account credits amount to more than their subtotal, their entire subtotal will be covered by account credit at checkout. If there is any remaining account credit after their purchase, it will be available to use on their next purchase.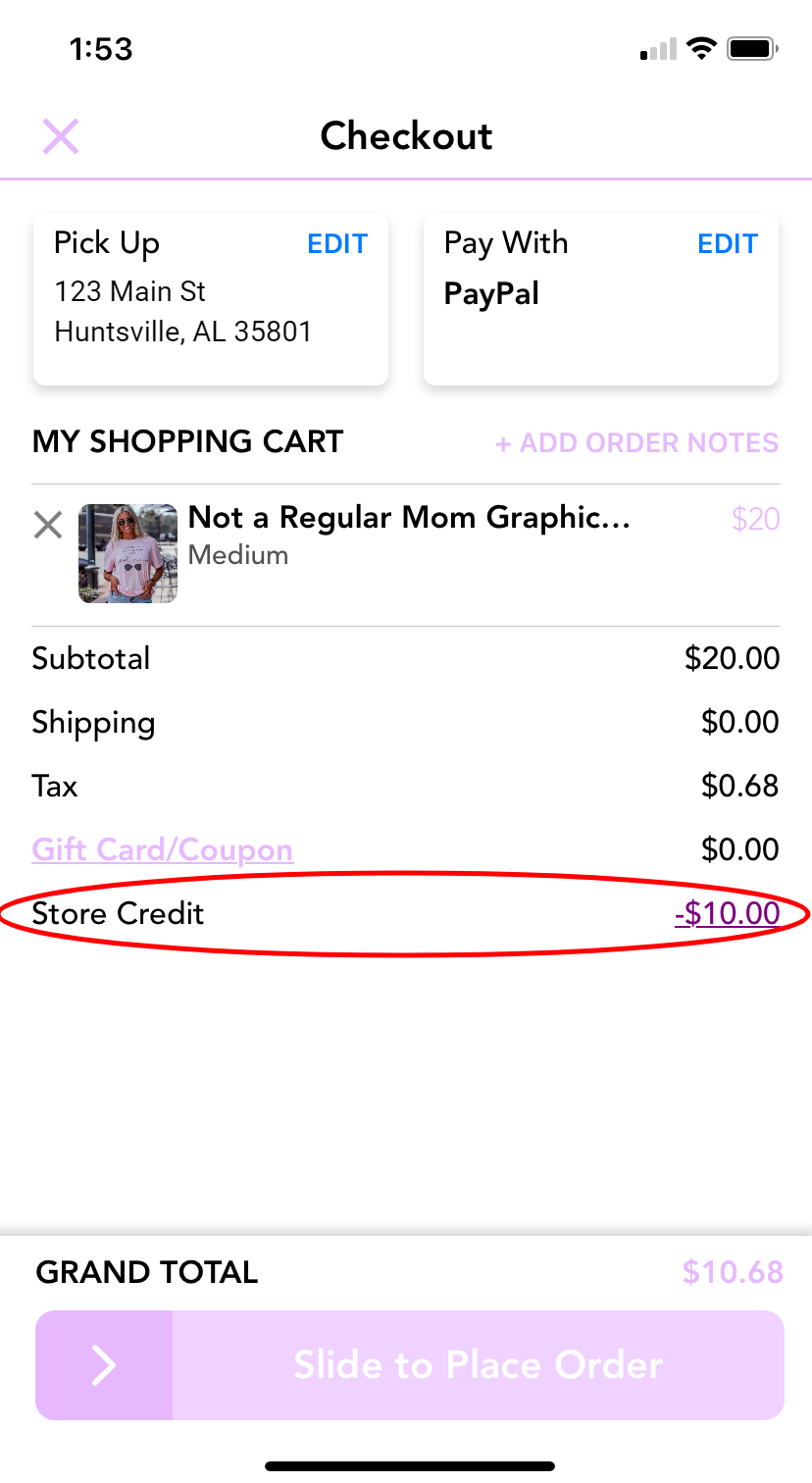 Redeeming Gift Cards
There are two ways to redeem a gift card to a shop using CommentSold.
Applying a Gift Card to a Purchase
A gift card can be entered during checkout by clicking Add Coupon Code. A customer can enter the gift card in the coupon code box, and it will be applied to the order.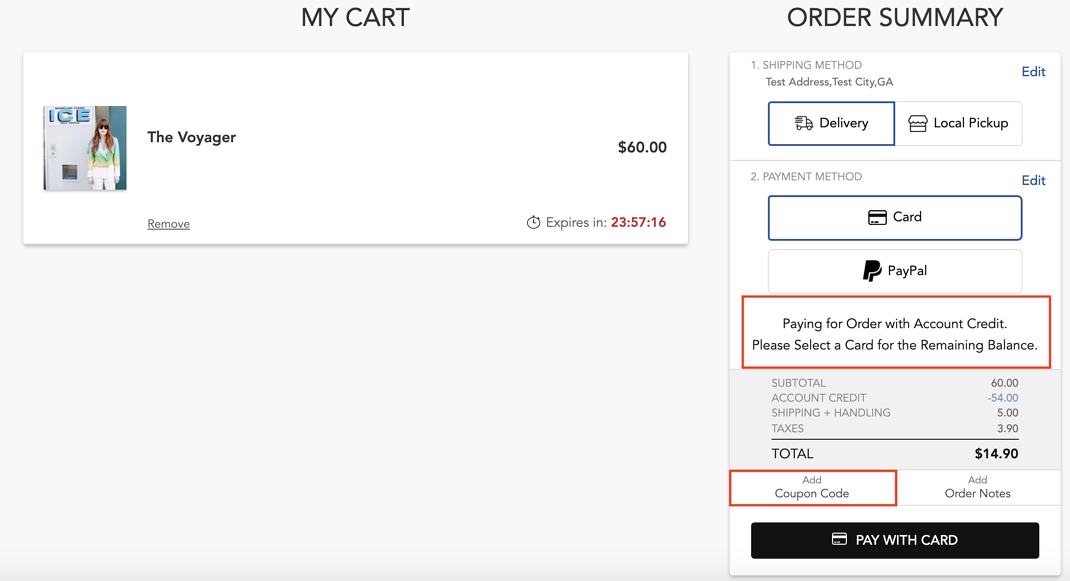 The limitation with this method of redeeming gift cards is that only one coupon code can be used per order. If a shopper would like to spend a gift card and also redeem a coupon, they will need to follow the steps for Redeeming a Gift Card for Account Credit.
Redeeming a Gift Card for Account Credit
If a customer would like to be able to use both a gift card and a coupon code, they can do so by first redeeming the gift card for account credit. This option is found on the customer's account page!
​

Once the gift card has been redeemed on the account page, it will appear as account credit on the checkout page!
Redeeming Coupon Codes
You can redeem a coupon by clicking Add Coupon Code during checkout.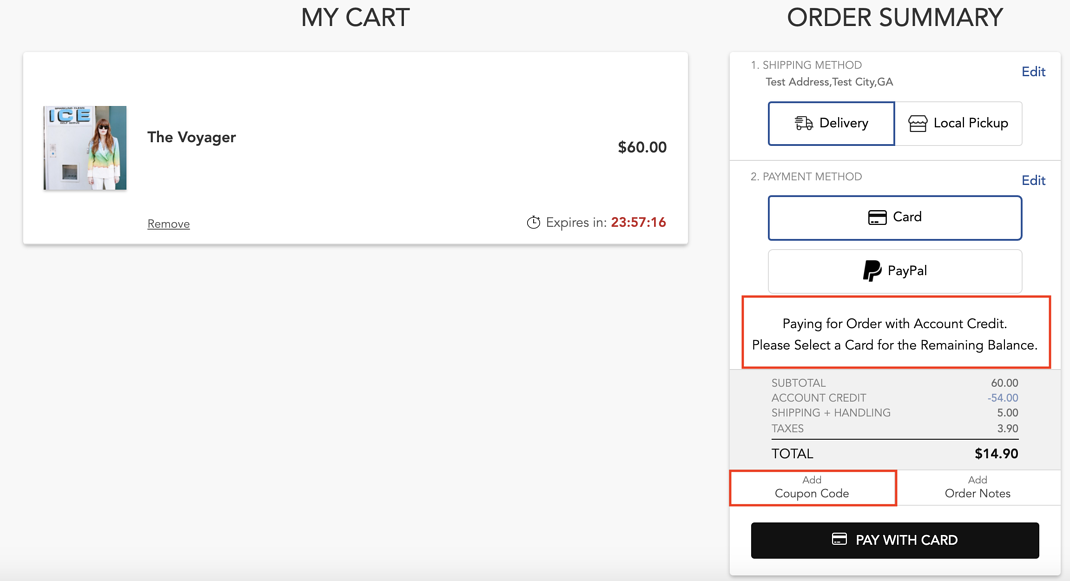 Only one coupon code can be applied per order. Coupon codes cannot be applied to gift cards.