Click on any of the images or GIFs in this article for a closer look.
In this article, you'll learn:

How to enable the favoriting of items on your mobile app.

How shoppers can favorite items on your mobile app.
About Favorites
---
Favorites allow shoppers to curate a list of products that they're interested in. This feature is a preferred alternative to carting items that a browsing shopper does not intend to purchase at that time.
With Favorites, shoppers can easily jump to their "wish list" items from your app homepage rather than sifting through your collections to locate an item.
How Favoriting Items Benefits Your Shop
---
Allow shoppers to keep track of items that interest them without tying up inventory in abandoned carts.
Know how much of an in-demand item to restock based on preauthorized reporting data. This minimizes the risk of storing inventory that may or may not move.
Enable Favorites on Your Mobile App
---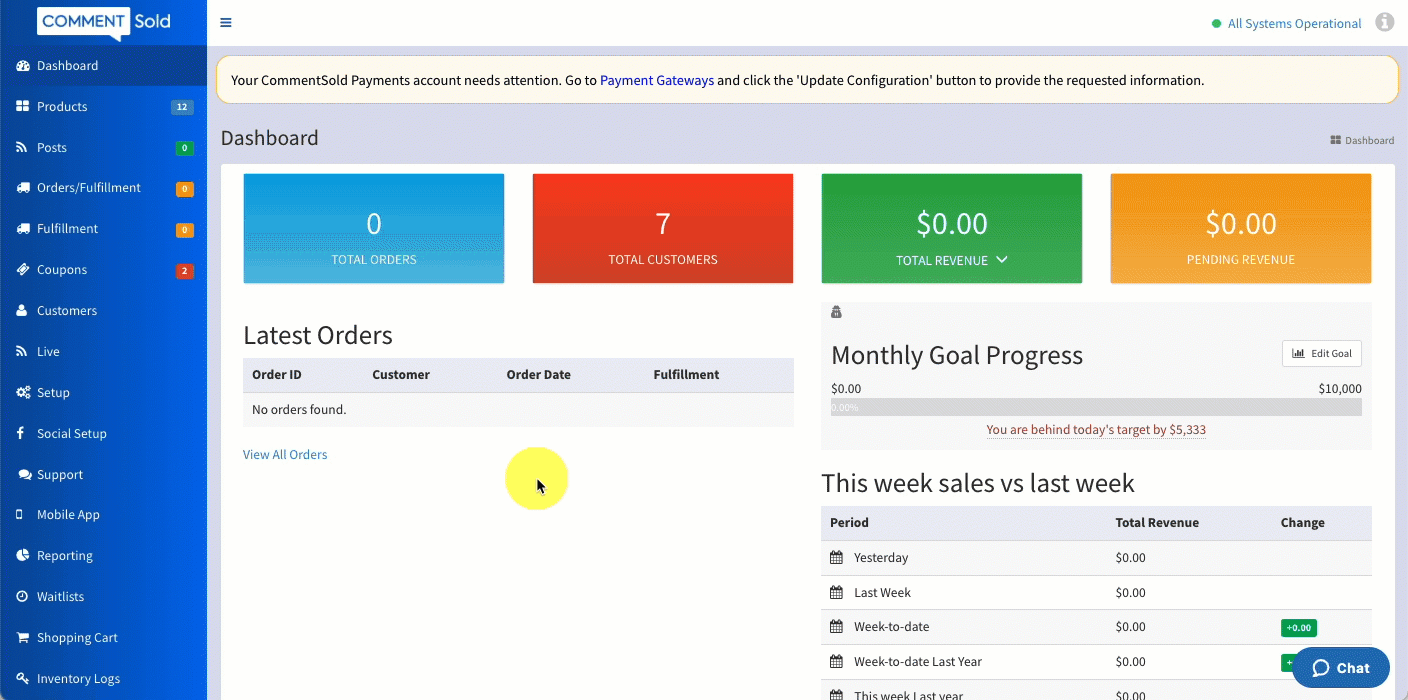 Select Mobile App in the side menu of your CommentSold dashboard.
Select Settings in the menu at the top of the page.
In the Favorites section on the right side of the page, select the Enable Favorites toggle to appear Enabled.
What Your Shopper Experiences
---
Registered shoppers can favorite items in two places: during a live sale (or live sale replay) or while browsing collections and products in your app.
Shoppers can view their favorited items by tapping Favorites at the bottom of the main screen of your app. Shoppers can then add a favorited item to their cart by tapping on the item and tapping Add to Cart at the bottom of the app.
During a live sale (or live sale replay), shoppers can tap on an item to view more details. The option to Add to Favorites appears at the bottom of the app.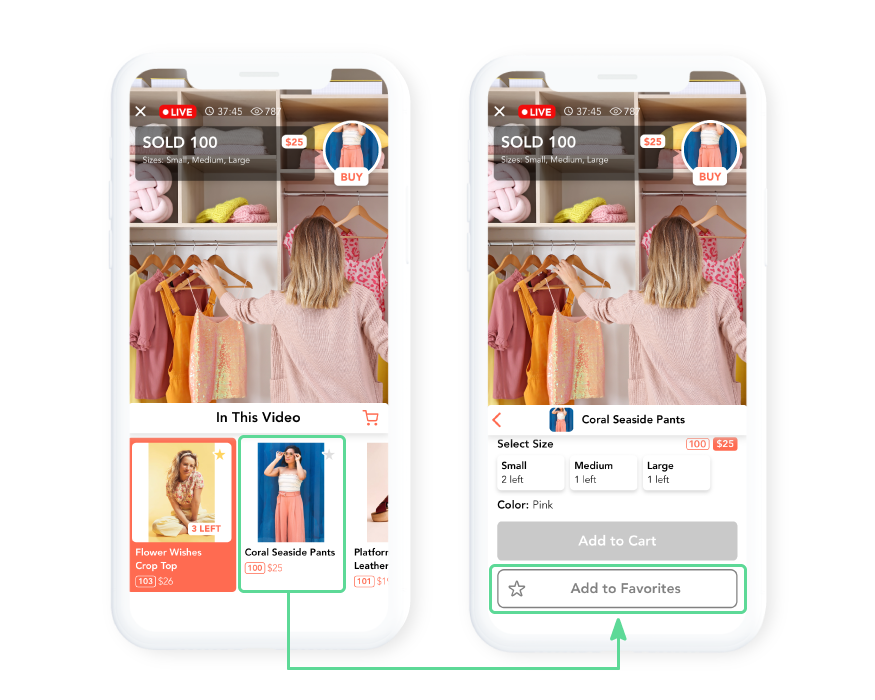 Learn More
---