Favorites allow shoppers to curate a list of products that they are interested in and shop from that list through your app— all without tying up inventory!
The Favorites feature will only work within your mobile app once it's enabled. To enable Favorites, navigate to the Mobile App tab and click Settings. Click the toggle under Enable Favorites.
Customers will be able to tap a button to Add to Favorites from products in your mobile app.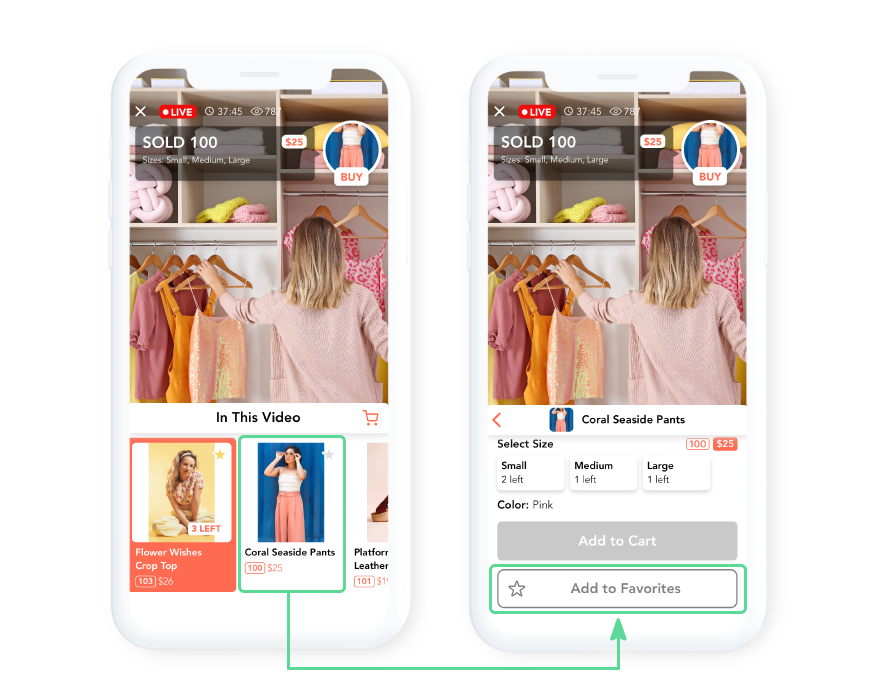 As the merchant, you will be able to see how many customers have favorited each product, broken down by variant, in the Favorites report on the Reporting tab.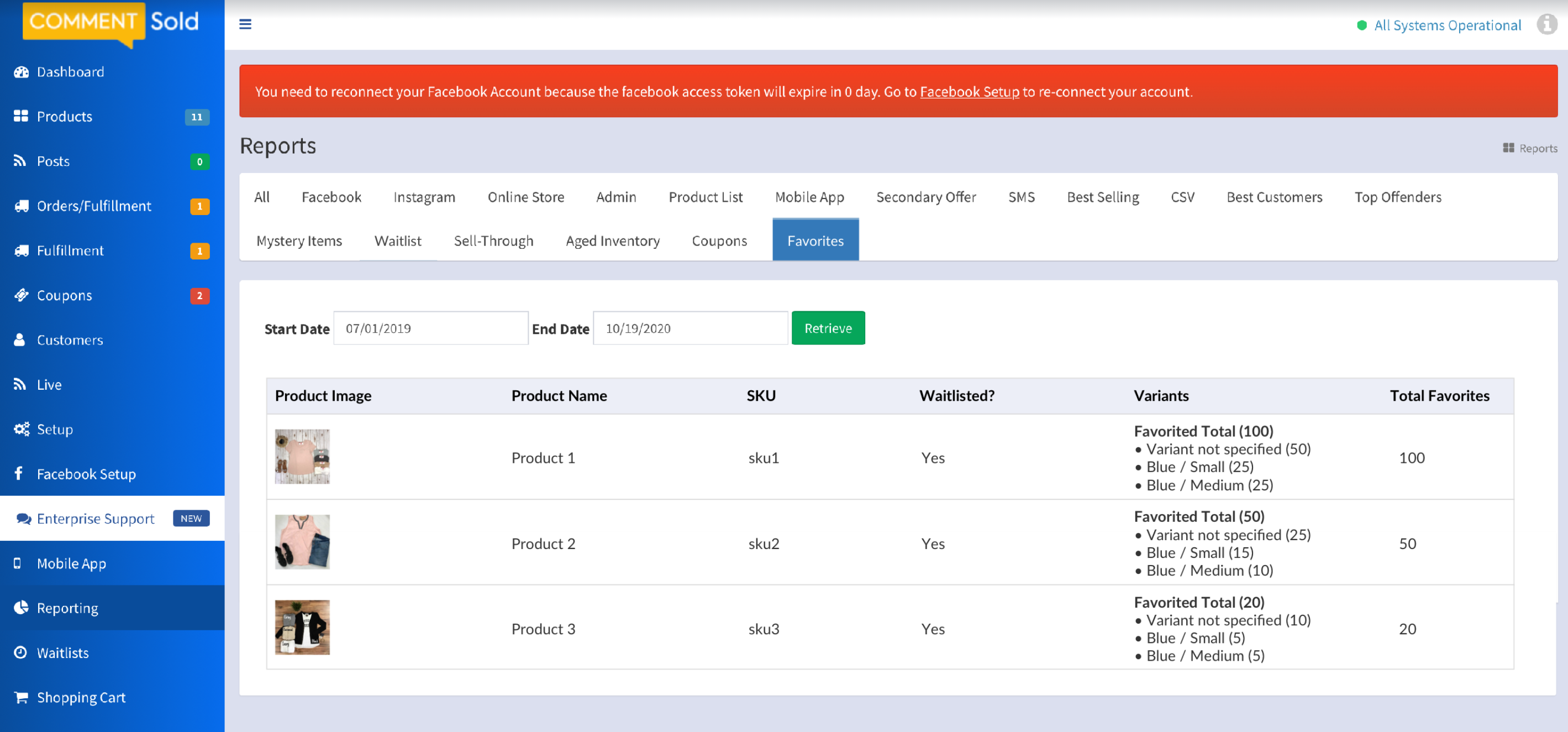 You can email the customers who have items favorited from two locations—the Products tab and the Waitlists tab. Click the three dots next to the item and select Email Waitlist.
This option on the Products tab allows you to identify products from the Aged Inventory report and email all customers who have favorite those products. This can be an effective way to move older inventory, since the shoppers receiving the email have shown interest in the product prior.
Want to notify shoppers who showed interest in a particular item that it is now back in stock? You can do that by emailing everyone who has that item favorite from the Waitlist tab. You will see the count of how many customers have favorited an item prior to sending the email.