The Square/CommentSold integration allows you to take advantage of powerful CommentSold features such as live selling, mobile apps, and automated invoicing—while still managing your store on Square.
If you use Square POS to run your business, you can now connect CommentSold via the Square App Marketplace to leverage CommentSold's unique selling features.
This integration is ONLY available to shops who are already using Square as their primary platform for inventory and sales. It is not yet available to CommentSold users that want to get started with Square.
Getting Started
You will begin the integration process from within your Square account. Before connecting CommentSold, be sure that inventory Tracking is enabled for each variant that will need to sync to CommentSold.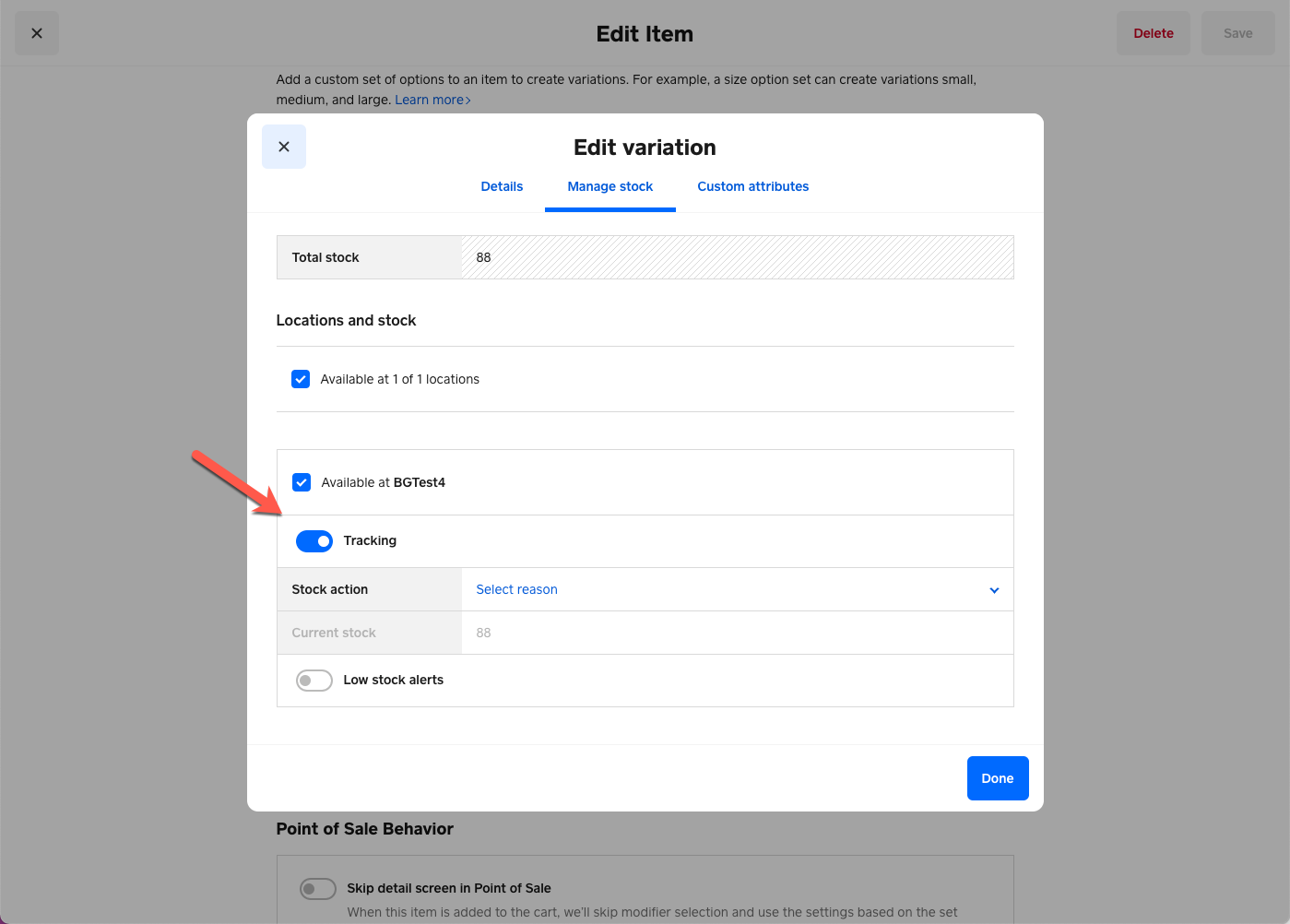 Once you have confirmed that tracking is enabled, visit the Square App Marketplace and search for CommentSold. From this page, click the blue button at the top right to "Get Started."
This will take you to a page on the CommentSold website. From here, click the button to "Start Free Trial." Choose your preferred plan (Basic, Business, or Enterprise) to proceed.
CommentSold will then ask for access to your Square account. Click "Allow" to continue.
You will need to provide a few details about your business to complete the registration process. On the final step, you're going to be asked to enter the name that will be associated with your CommentSold shop. Make sure that your CommentSold shop name is consistent with your branding and that it is not already in use. When this is complete, click "Next."
Review the terms of your free 30-day trial and subscription. Enter your credit card information to finalize your account. You will not be charged until your free trial expires.
Once this is complete, click "Finish." You will be redirected to your CommentSold dashboard, to a tab labeled "Square". From here, click "Connect Square."



The sync will take a few minutes to complete. On the left side under "Square Connect", you will be able to see the status of the connection. When connected, the page will show "Square Account Has Been Connected".

In the "Square Sync" section, you can see "Your Catalog is being synced" and the number of products that have successfully synced. When complete, the section will show "Products Synced" with the total number of products synced.

When the sync is complete, you will see the total number of products that have been successfully synced to CommentSold. You will also have the ability to "Re-sync Square Catalog" or "Disable Square Sync".



If you are using Square Pay, you can enable payments on this page as well. Under "Square Pay, simply click "Enable Payments." After, the status will update to "Enabled" and you will have the ability to "Disable Payments" from here.

Lastly, you will need to connect Avalara. CommentSold provides free Avalara accounts for sales tax management to all of its customers. Learn more about connecting Avalara here.
How it Works
Once you sync your Square account, CommentSold will pull the following data:


Product names

Descriptions

Variants (size & color)

Retail price

Brand label
CommentSold will NOT sync the following from your Square inventory:


Any items with more than 2 options

Any items with incomplete variants (for example if the item has size and color options, but a variant has only size without color)

Appointment services and gift cards

Items with any variants not in US currency

Items with a variant that does not have a fixed price

Items with any variant that is not sold per unit

Items without tracked inventory counts

Items that are deleted in Square

Items that are set at the product level as not available at the set location

Items with no variants, or all variants deleted in Square

Items where all variants are "unavailable" and not tracked in the set location

Items where more than one of the variants has the same set of option values (e.g. a product with two or more variants that all have no options at all)




You will be able to continue fulfilling orders from within Square. If you would like to begin fulfilling within CommentSold, you will need to add product Weights and Costs to all items synced from Square to CommentSold, as this information is not passed over.