Click on any of the images or GIFs in this article for a closer look.
In this article, you'll learn:

How to enable the email capture popup on your webstore to start collecting shopper email addresses.
About Email Collection Pop-ups
---
Email collection pop-ups allow retailers to offer shoppers an opportunity to stay engaged with the business. While the email collection pop-up will appear for all shoppers, they are not required to enter their email addresses. Subscribing to email notifications from retailers is entirely optional.
With CommentSold's email collection pop-up, retailers can customize the title, main message, and button text. This flexibility allows retailers to create messaging that resonates with their shop, their products, and most importantly, their shoppers.
For example, a retailer could use the pop-up to collect email addresses for shoppers interested in learning about new promotions, or a retailer could create an "Exclusive VIP" experience where those who submit their email will be the first to hear about new product drops.
Retailers can export their list of email subscribers on the Webstore Content page. Learn more about this export process here.
How an Email Collection Pop-up Benefits Your Business
---
Collect shopper email addresses that you can upload to your preferred newsletter platform.
Use these email addresses to inform shoppers of upcoming sales and product drops.
Enable the Email Collection Pop-up
---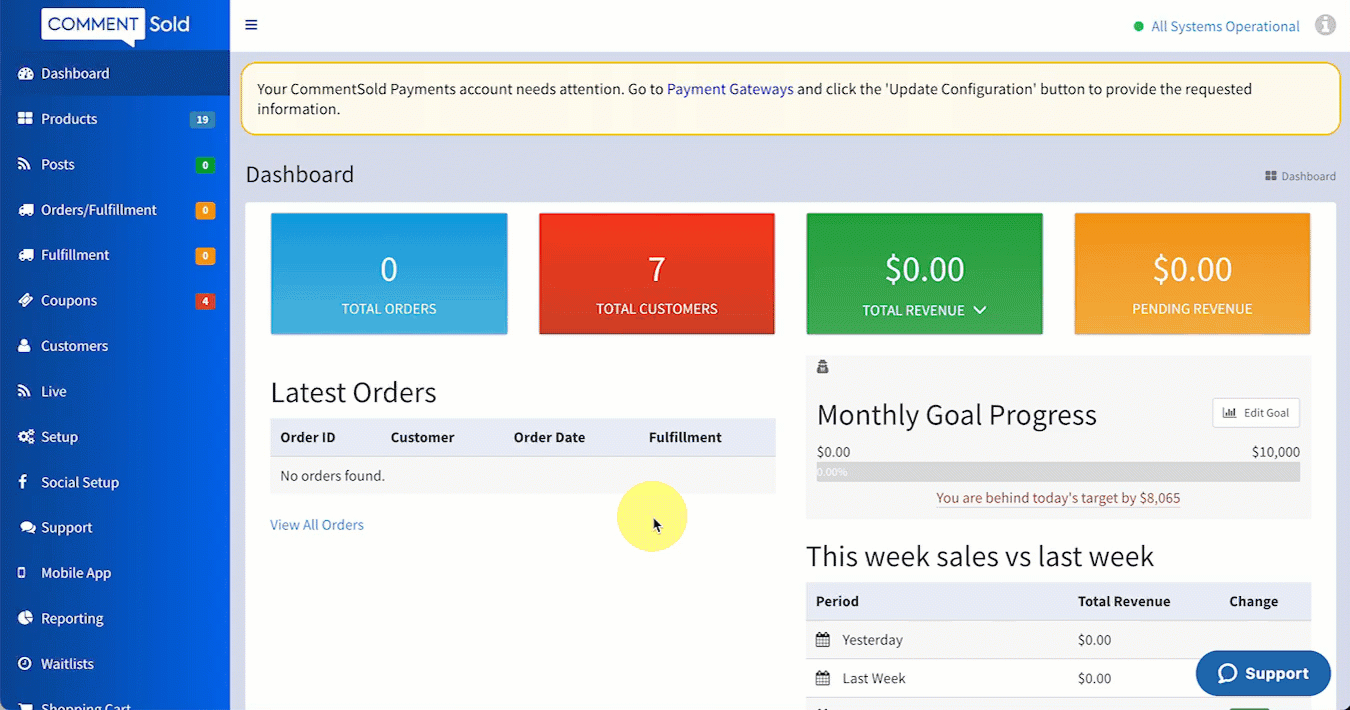 Select Webstore Design in the side menu of your CommentSold dashboard.
In the Customization section on the left side of the page, select Email Capture Pop-up.
Select the Email Capture Pop-up toggle so it appears Enabled.
Enter your Title, Text, and Button Text. The pop-up preview will refresh with each new section addition.
Select Publish in the top-right corner of the page to launch your email collection pop-up to your webstore.
Learn More
---