Click on any of the images or GIFs in this article for a closer look.
In this article, you'll learn:

How to add an accouncement banner to the top of your webstore homepage.
About Announcement Banners
---
An announcement banner helps retailers communicate timely, important messages to their webstore visitors. These banners appear at the top of the webstore, grabbing shoppers' attention when they first navigate to the page.
With an announcement banner, retailers can advertise upcoming live sales, promotions, and collections. Banner messages are fully customizable, and retailers can make the banner clickable by linking it to an internal or external URL.
How an Announcement Banner Benefits Your Business
---
Notify shoppers of upcoming promotions, collections, or special events.
Advertise your mobile app and link shoppers to a webstore page that contains download links.
Add an Announcement Banner
---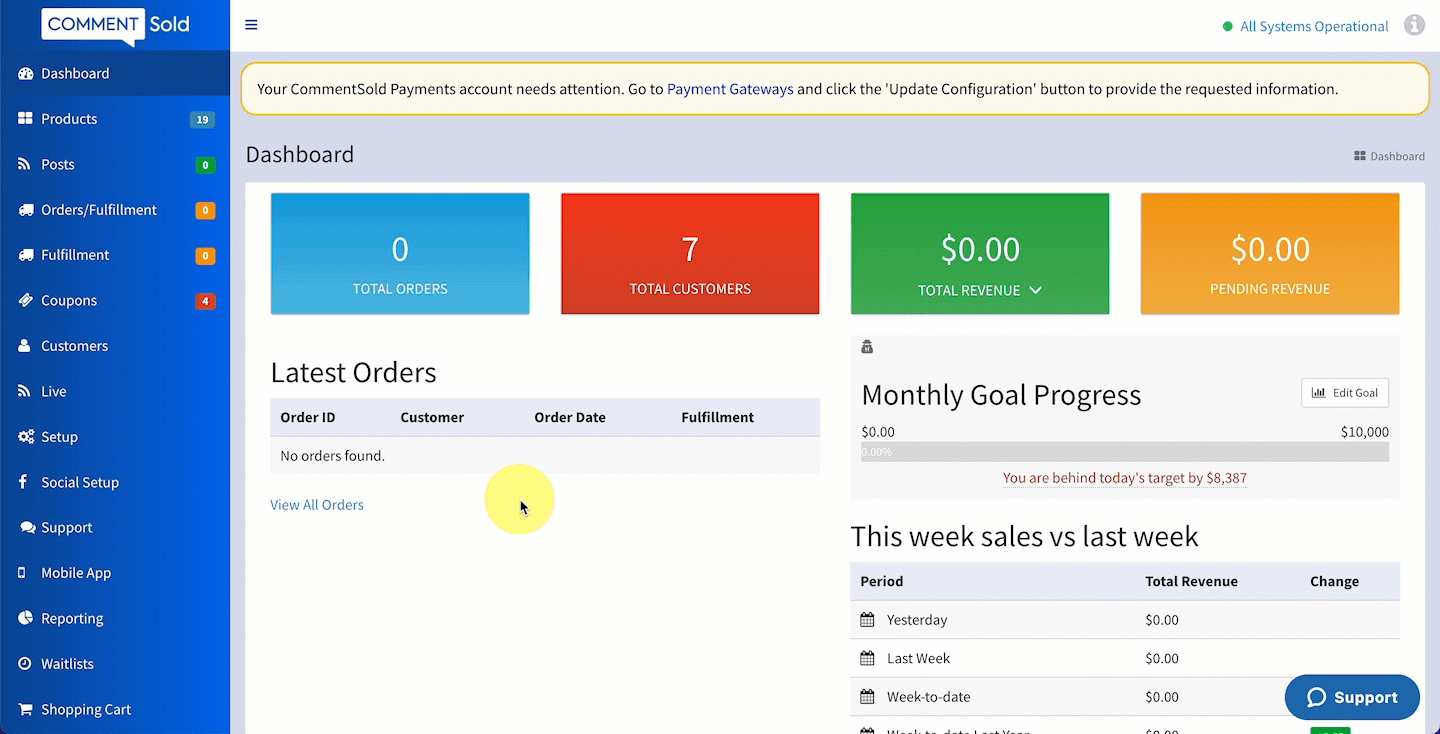 Select Webstore Design in the side menu of your CommentSold dashboard.
In the Customization section on the left side of the page, select Announcement Banner.
Enable the Display Banner toggle.
Enter your announcement text in the Content field.
In the Add Link section, you can add a link so shoppers are redirected to a specific webpage when they select the banner.

Add Internal Link. Choose from published webstore pages and product collections.
Add External Link. Enter the URL for an external website (e.g., www.google.com).

Select Publish in the top-right corner of the page to publish the announcement banner to your webstore.
Learn More
---