Click on any of the images or GIFs in this article for a closer look.
In this article, you'll learn:

How to add collections to your webstore navigation menu.

How to nest collections and pages in your webstore navigation menu.
About Navigation Menus
---
Navigation menus play a crucial role in a positive shopper experience as they help shoppers find links to a retailer's most important pages and product collections on their webstore.
With CommentSold, retailers have complete control over designing their navigation menu. Retails can choose the order of pages and collections and can even nest pages and collections to create a more streamlined navigation experience.
How a Navigation Menu Benefits Your Business
---
Help shoppers navigate to your various product collections and pages.
Nest product collections within broader categories to keep your main navigation menu simple.
Add or remove pages and collections as needed.
Create a Navigation Menu
---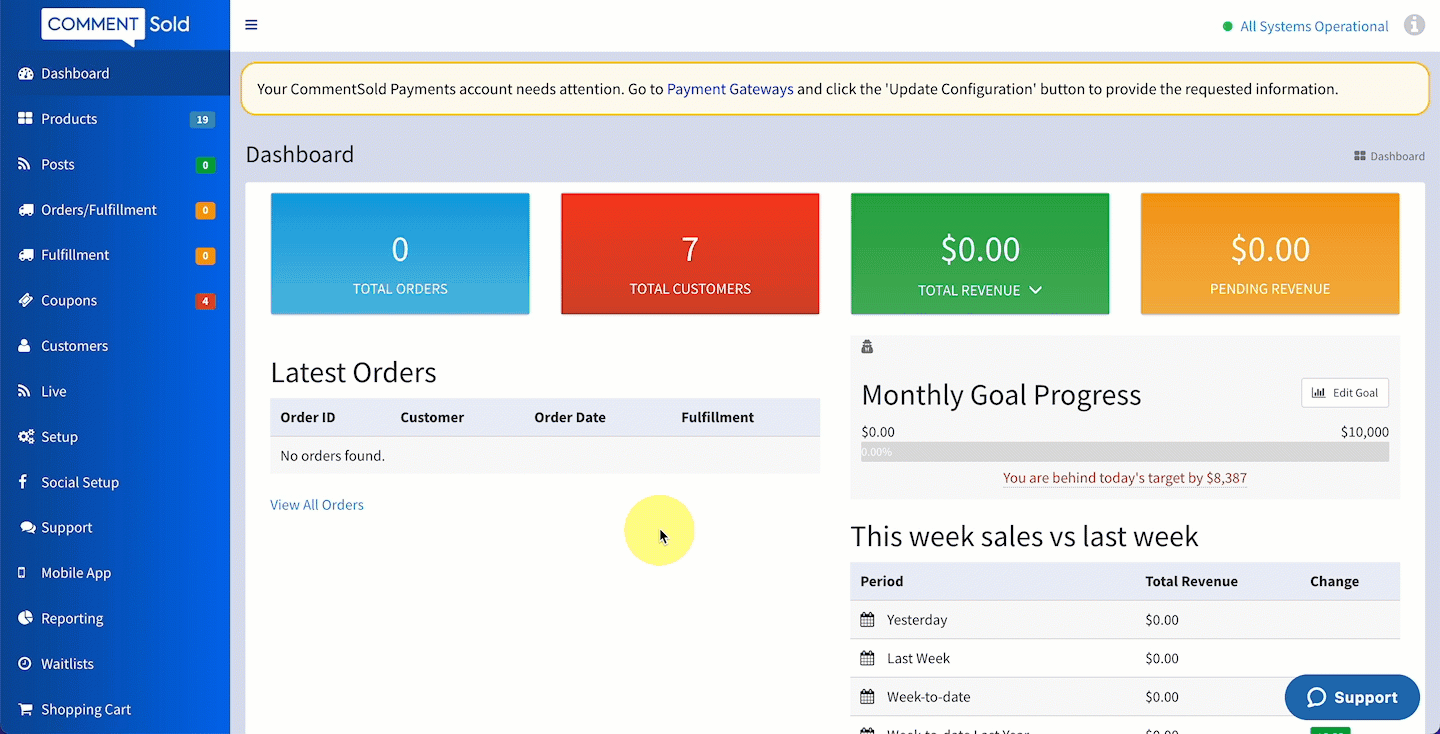 Select Webstore Design in the side menu of your CommentSold dashboard.
In the Customization section on the left side of the page, select Navigation.
In the Add Link section, you can add a collection, page, or external link to your navigation menu. Once you add a link, it will appear in the Navigation Order section.

Add Internal Link. Choose from published webstore pages and product collections.
Add External Link. Enter the URL and title for a non-webstore page or collection. For example, link to past live sales by entering /live in the URL field. Select + Add to add the link to your navigation order.

In the Navigation Order section, drag and drop pages, collections, and links to your preferred order.
Select the arrow to the right of a menu item to nest it within the menu item above it. This will create a drop-down effect in your navigation menu.
Select Publish in the top-right corner of the page to publish the navigation menu to your webstore.
Learn More
---