Click on any of the images or GIFs in this article for a closer look.
Need to delete a customer account at the customer's request? Read on to learn how.
There are times when a customer will reach out to your support team and request their account be deleted. You can easily process this request on your Customers page.
Deleting a customer will delete all history of the customer and their orders. We do not recommend this step unless a customer explicitly requests the deletion.
Is a customer causing problems for your shop?
Consider blocking the shopper. You can learn more about blocking a customer
here
.
Delete a Customer Account
---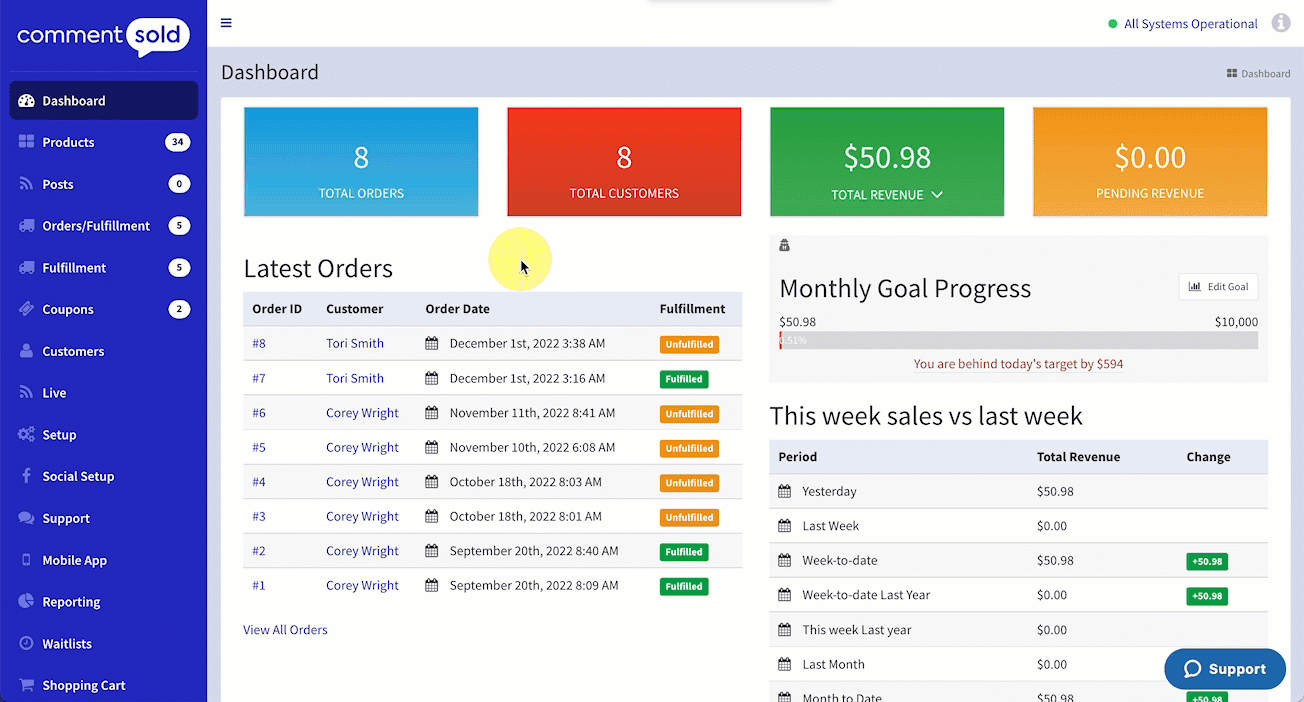 Select Customers in the side menu of your CommentSold dashboard.
Locate the customer you wish to delete and select the three-dot icon to the right of their name.
Select Remove Customer from the drop-down.
On the pop-up, select Delete Record to confirm the deletion.
Learn More
---