Click on any of the images or GIFs in this article for a closer look.
Ready to print shipping labels for orders? You'll need to purchase shipping label credit with USPS first. Read on to learn how.
Before you can print shipping labels in CommentSold, you'll need to purchase shipping credit. CommentSold will subtract the cost of each label you print from this credit amount. You can purchase shipping credit at any time and the minimum purchase amount must be $100.
You can also choose to enable an auto-purchase setting which will allow CommentSold to charge your card on file for the purchase of a generated shipping label if no shipping credit is available.
Purchase Shipping Credit
---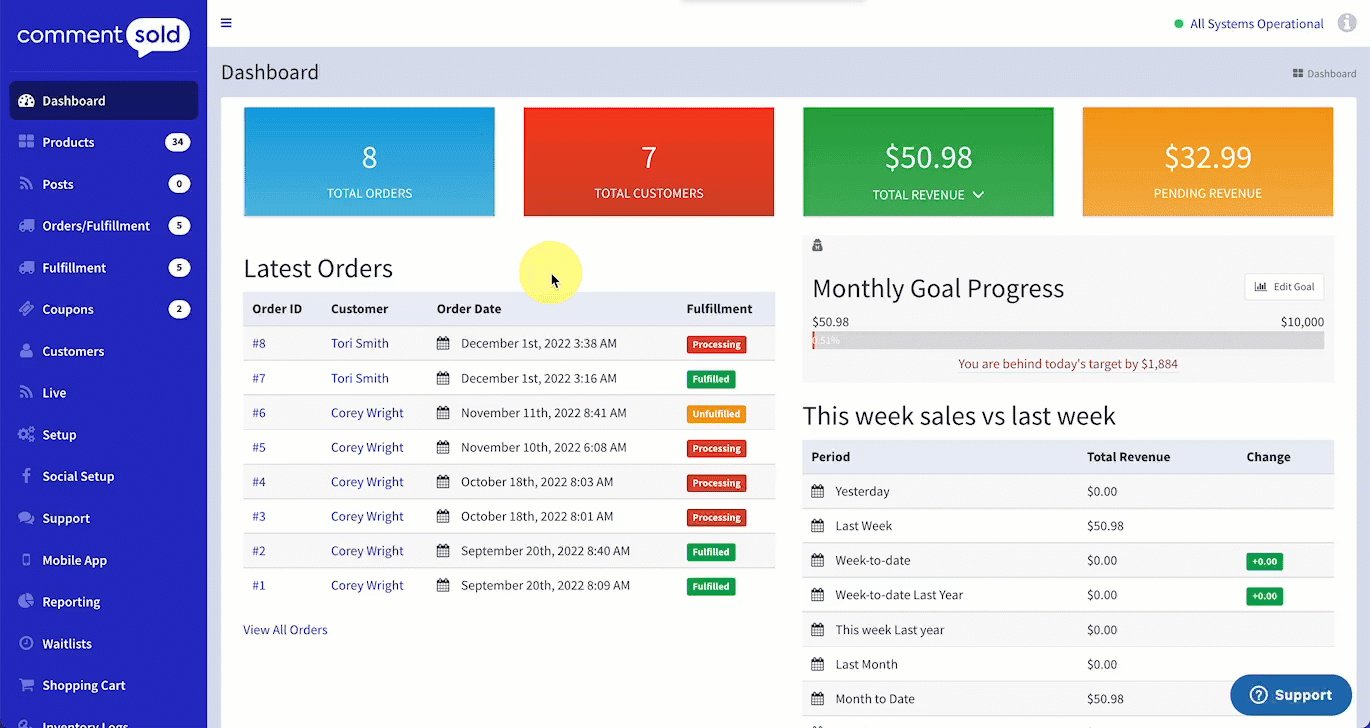 Select Setup in the side menu of your CommentSold dashboard.
Select Shipping from the options listed at the top of the page.
In the Shipping submenu, select Prepay Labels.
You can choose one of two prepaid options:

Enter a flat amount you wish to purchase in the Amount field, then select Manually Purchase Prepaid Credit.
Enable the Auto Purchase Prepaid Credit toggle to automatically charge your card on file when you generate a label and don't have enough credit.
Learn More
---