This article will walk you through the steps to offer PayPal as a payment method in your CommentSold mobile app.
To accept PayPal in your CommentSold mobile app, you will need a valid Braintree token configured in the Mobile App tab in your CommentSold dashboard.
Note: PayPal One Touch does not currently work with the CommentSold mobile app.
If you had a PayPal account linked to CommentSold during your mobile app setup, the Braintree token should have automatically populated for you. If you are adding PayPal as a new payment gateway, or if your PayPal details have changed, follow the steps below to connect.
First, be sure your PayPal account is a business account. If so, you will be able to access your API token here. Click "Show" to view the token. Copy this to your clipboard.
Note: The token you provide to CommentSold must be a production key, not a sandbox key. Production keys will have $production$ somewhere within the key, whereas sandbox keys will have $sand_box$ within the key.
In your CommentSold dashboard, navigate to Mobile App → Settings. Scroll down to Integrations and paste the token you copied into the box for Braintree Token.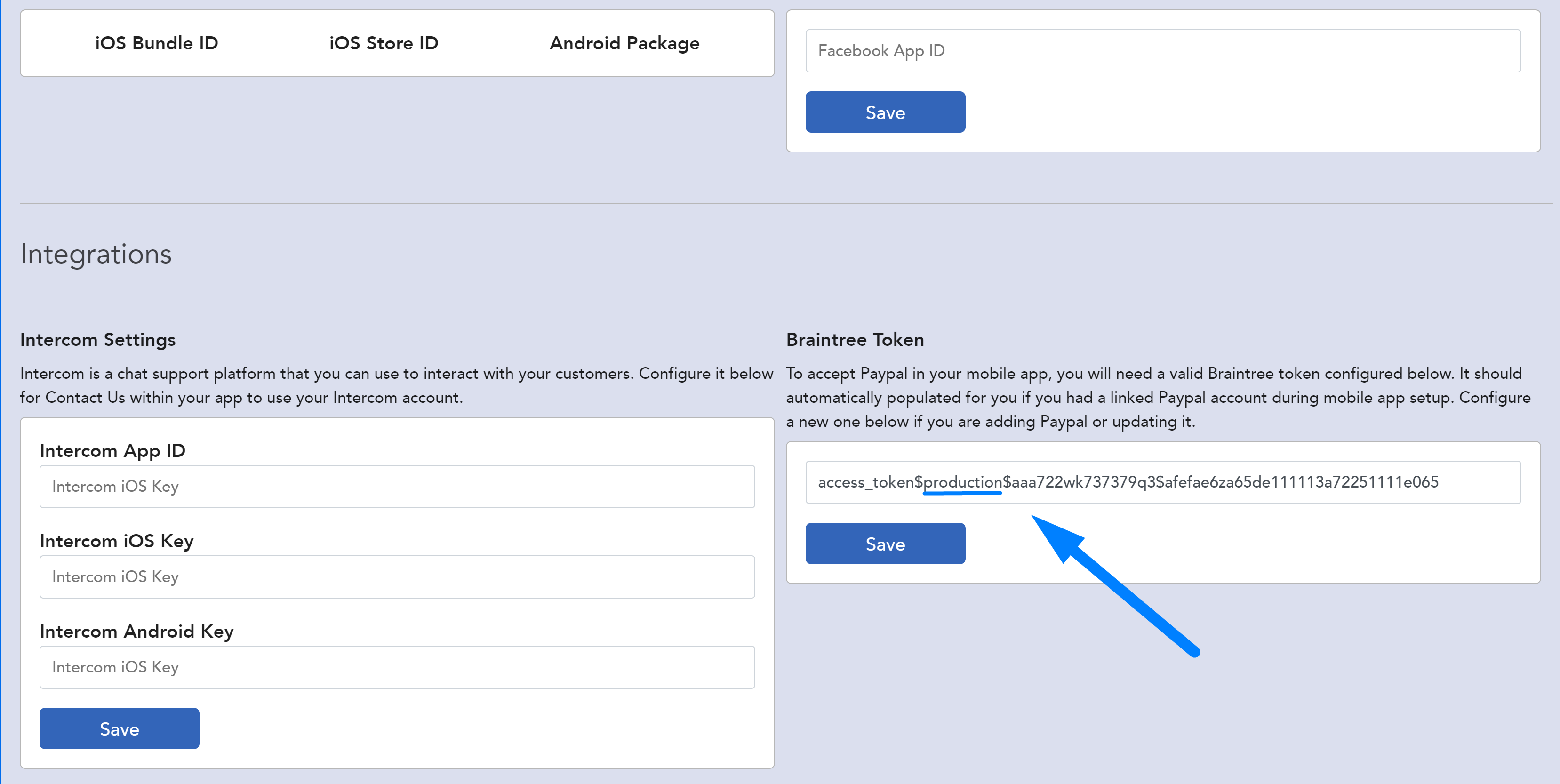 Click Save and make sure you receive a confirmation message!



You are now ready to accept payments with PayPal in your mobile app!