Click on any of the images or GIFs in this article for a closer look.
In this article, you'll learn:

How to connect your PayPal business account.
About PayPal
---
PayPal is an online payment system that shops can use to process customer credit card payments. While shoppers will pay for their orders from their account page or your mobile app, payments run through PayPal—CommentSold does not hold any of these funds.
You'll need to create a PayPal business account before you can connect it to CommentSold. Create your PayPal business account here.
PayPal is one of several payment gateways you can connect to CommentSold. Learn about other available payment gateways here.
Note: You cannot connect a personal PayPal account to CommentSold.
How PayPal Benefits Your Shop
---
Allow shoppers to use their PayPal account to pay for purchases or checkout as a guest.
Give shoppers the option via PayPal to pay using a bank account or a credit card.
Connect PayPal
---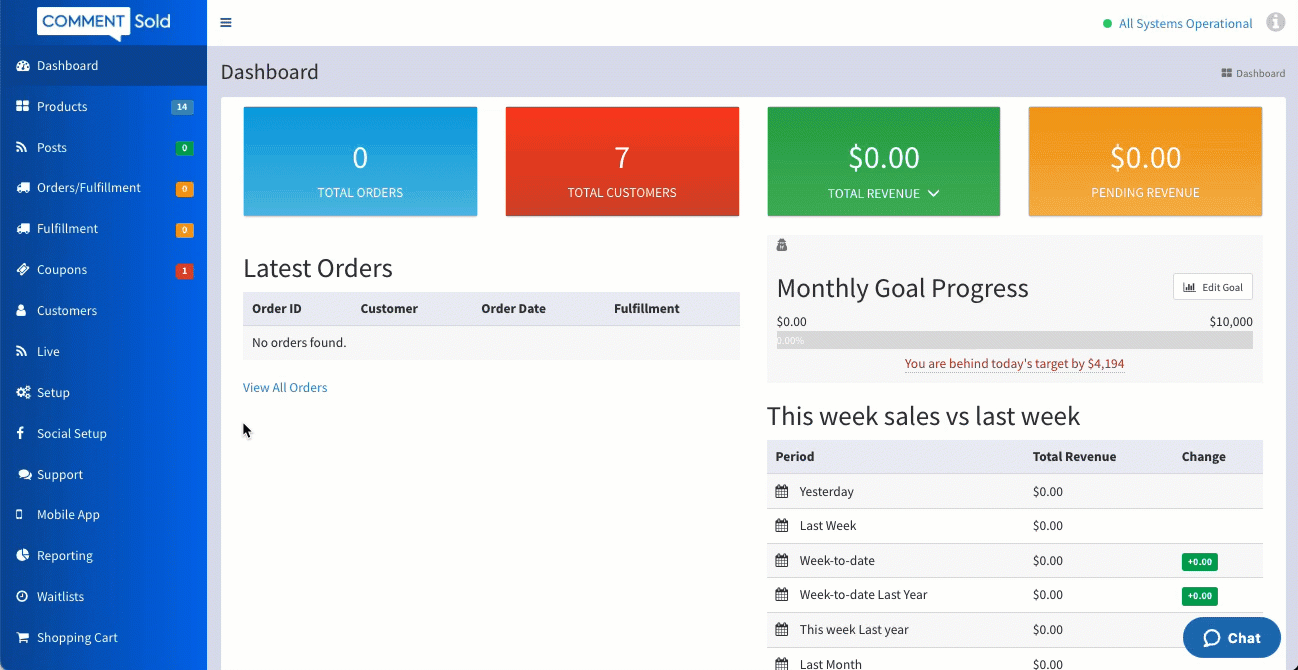 Select Setup in the side menu of your CommentSold dashboard.
Select Payment Gateways from the options listed at the top of the page.
Locate the PayPal section and select Connect PayPal Account.
In the pop-up, enter the Email associated with your PayPal business account, then select Next.

PayPal may require you to enter your password.

Review permissions, then select Agree and Connect at the bottom of the pop-up.
Select Go Back to CommentSold.
PayPal may require that you verify your email address before the connection goes live. Once you verify your email, select Re-connect PayPal Account.
Repeat Steps 4-6 to reconnect your PayPal account.
Note:
The above steps walk through how to connect PayPal to your social media storefronts and your CommentSold webstore. Learn how to connect PayPal to your mobile app
here
.
Learn More
---