When it comes to physical supplies to run your in-person operations, we have a few favorites that we'll share with you here.
The equipment you will need to run your in-person operations depends on the size of your business and how you prefer to store, sell, and ship products. Not all businesses will need all of the items listed!
CommentSold is not affiliated with any of these brands, nor do we profit from any sales made through the links listed below. This article includes items that are popular with our customers and compatible with CommentSold!
This Article Covers:
Barcoding & Labeling Supplies
A good printer can make or break your fulfillment process! We have recommendations for printers no matter the size of your business. We're also particularly partial to a barcode scanner that works well with CommentSold. Read on for the details!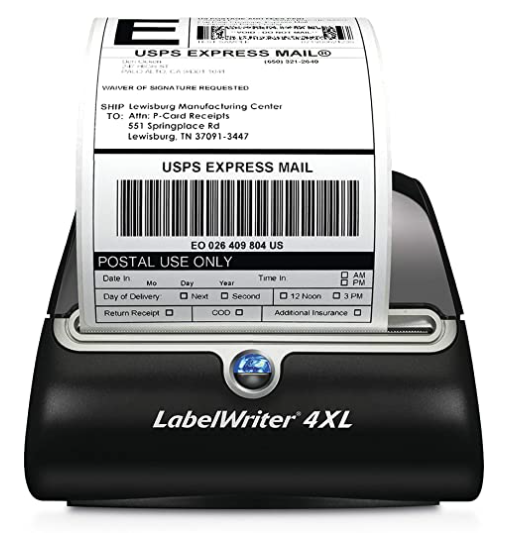 You will need a thermal printer if you plan to print barcodes and labels. If you're just starting out, we recommend using the Dymo 4XL to get the job done. This thermal printer can print up to 53 labels per minute!
For higher volume shops, we recommend the Zebra ZT610. This industrial printer is an absolute workhorse. It will allow you to print up to 14 labels per second!
Once your items are barcoded, you will need a way to scan them. This barcode scanner has both handheld and hands-free modes, which make scanning a snap. Though we highly recommend this scanner, CommentSold is also compatible with any 1D scanner that is a keyboard emulator.
Live Sale Supplies
We're often asked if live selling requires special software or equipment. The simple answer is not really! All you'll need to begin is a mobile device, a computer, and a strong Internet connection. But when you're ready to take your live sales to the next level, the supplies below will help!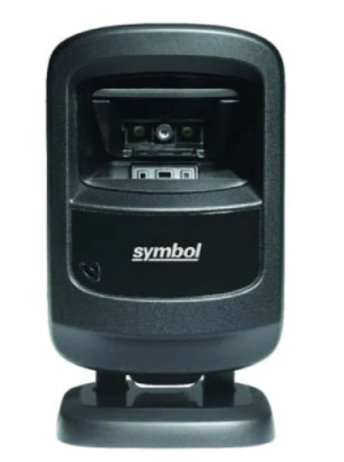 If you would like to scan your items to display them on your live overlay, this Zebra scanner is a great option. It has both handheld and hands-free modes, which make scanning a snap. Though we highly recommend this scanner, CommentSold is also compatible with any 1D scanner that is a keyboard emulator.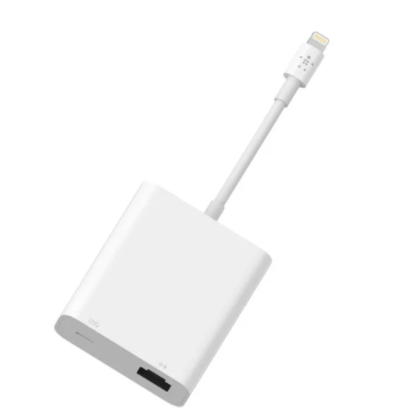 Belkin Ethernet and Power Adapter with Lightning Connector
The two most common interruptions of live sales are dying devices and slow internet. An all-in-one Ethernet and power adapter will solve both of these problems. This particular model is compatible with iOS devices and supports data transmission at 10/100Mbps.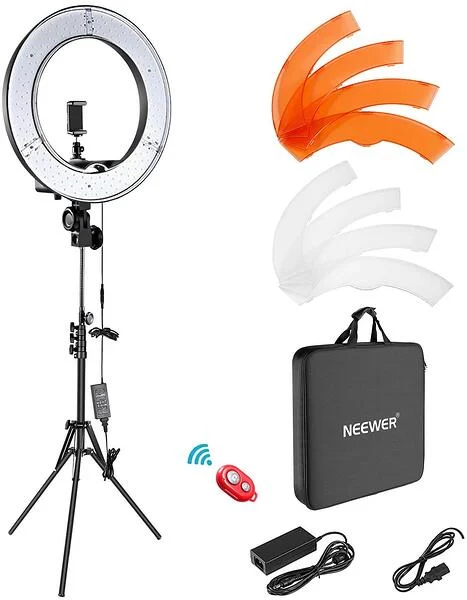 Ring lights are popular for live sales for good reason—they produce a consistent and flattering glow! We suggest at least one 18" ring light.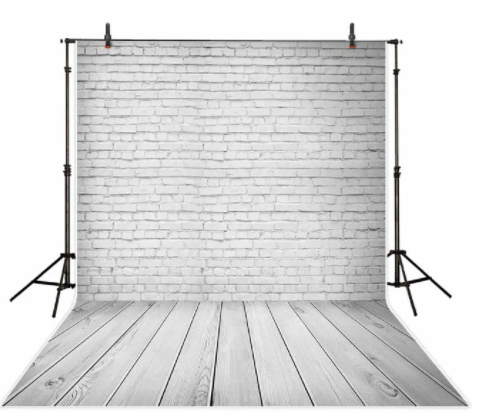 Keep your video simple and clean with a backdrop. Backdrops are an easy way to eliminate clutter that can distract from your live selling experience. The Backdrop Shop has an assortment of quality backdrops to choose from.
Warehouse Supplies
Whether you store and fulfill in a spare bedroom or a large warehouse, you will need basic supplies to keep you organized.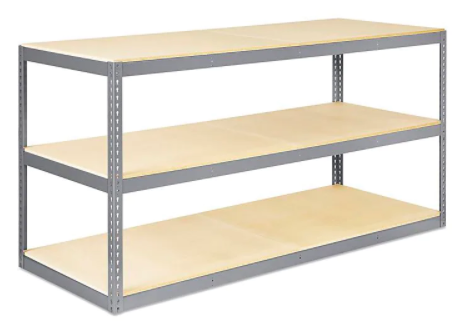 Heavy-duty and safe to stack, these shelves are great to store or unload items with convenient four-way access to shelves.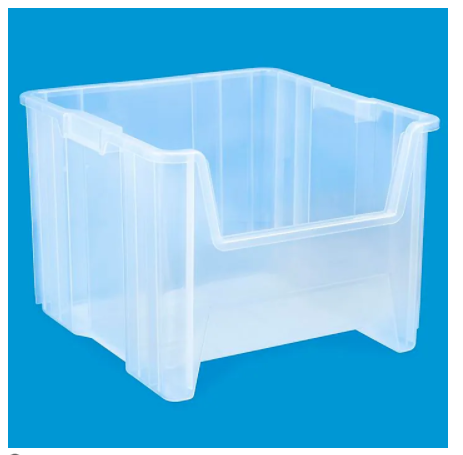 Uline Giant Plastic Stackable Bins
Uline's giant plastic bins are a wonderful space saver. These are nice and deep-- great for storing clothing or smaller accessories.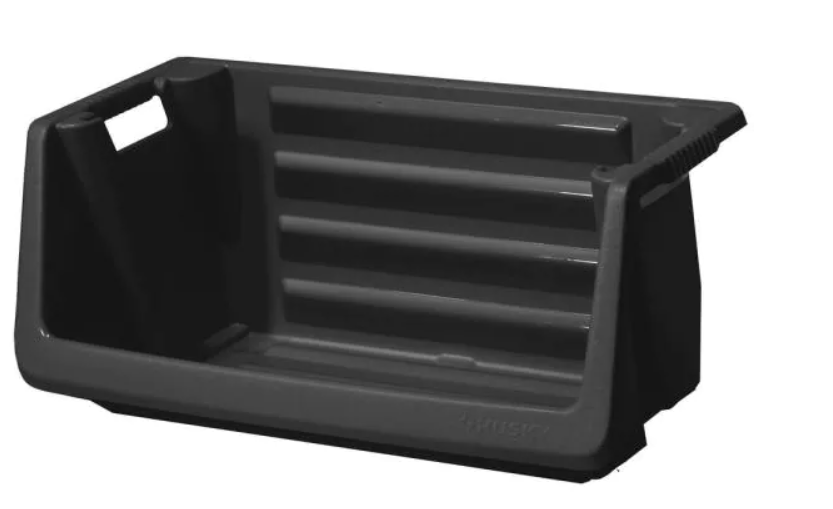 Husky Stackable Storage Bin in Black
The Husky Stackable Storage Bin is a good choice for those needing storage bins that are wider and shallower.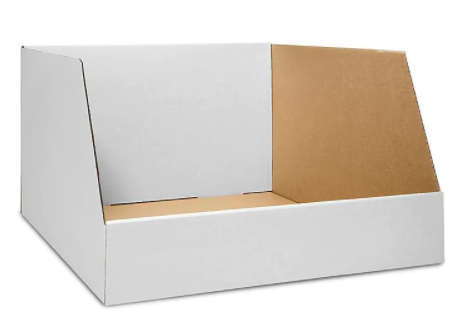 Cardboard bins may not be stackable, but they are still a great storage option, especially for those on a budget. Place these on shelves for easy picking.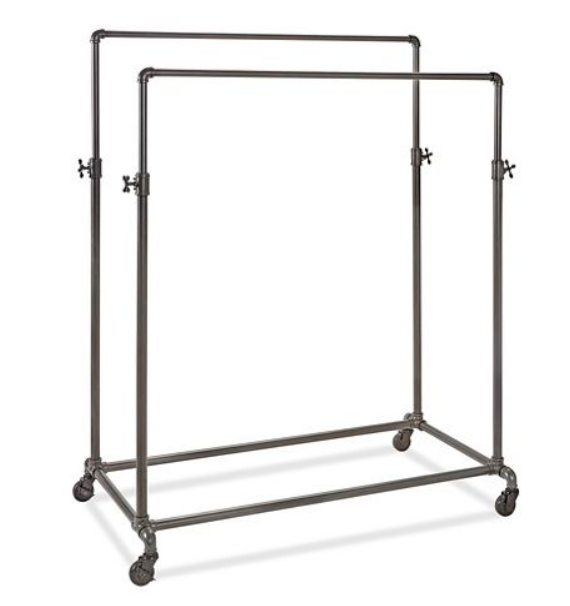 Uline Double Rail Pipe Clothing Rack
These clothing racks receive high praise for their sturdy build and double railing. If you need to store hanging items, these are certainly nice to have!
Shipping Supplies
Whether you want pizzazz for your shipping materials or just basic reliable packing materials, we have tried-and-true recommendations.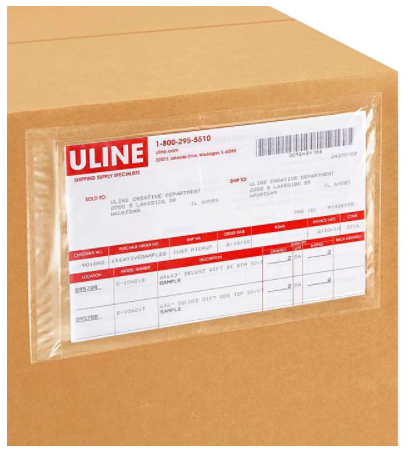 Uline Clear Front/Back Packing List Envelopes
Keep your shipping labels free of dirt and moisture with these clear packing list envelopes.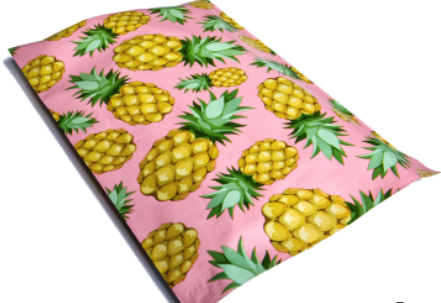 Want to add some flair to your packing supplies? Check out these patterned poly mailers by Upaknship.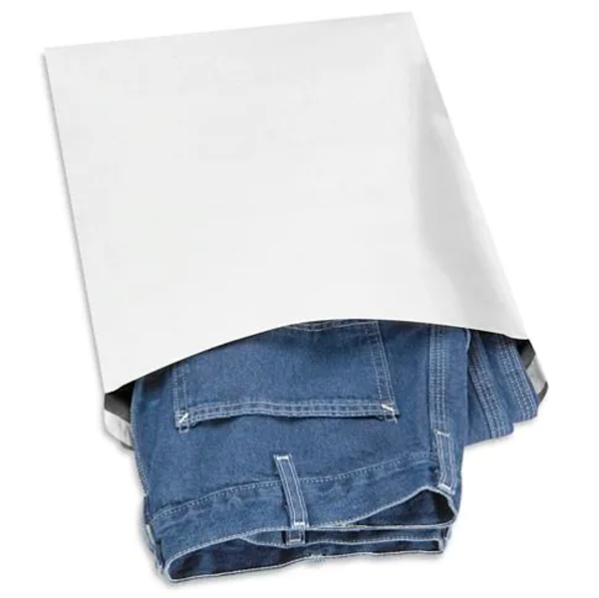 If you need more basic polymailers or want a more economical option, check out Uline's line of plain poly mailers.