Click on any of the images or GIFs in this article for a closer look.
Got a great idea for a new feature, or how we can improve your current experience? Let us know!
Is there a feature you would love to see CommentSold add or update? CommentSold uses a platform called Canny to allow you and your team to submit feature requests and vote on other retailers' submissions. Any CommentSold retailer can submit requests for new features and updates to existing ones and vote.
Before you submit a new feature request, use the Search field in the top-right corner of Canny to see if the idea was already submitted. If so, you can upvote the existing request by selecting the number to the left of the request. If not, create a new post with any details relevant to your request.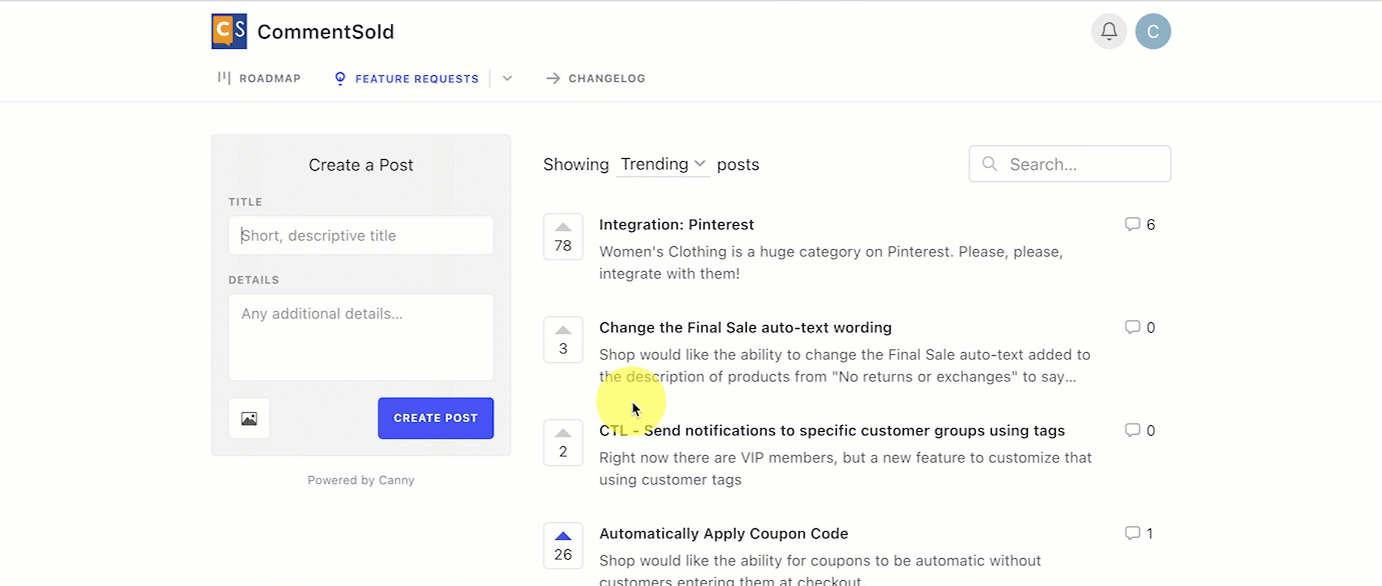 Head over to our Canny feature request page.
On the left side of the page, enter a short description of your request in the Title field.

Does your request already exist? As you enter a title, Canny will filter existing requests on the right side of the page. This can help you identify whether your request already exists. If it does, please vote on the idea rather than submitting a duplicate request.

Expand upon your request in the Details section. You can give more information and share why the feature or update would positively impact your business.
Select Create Post.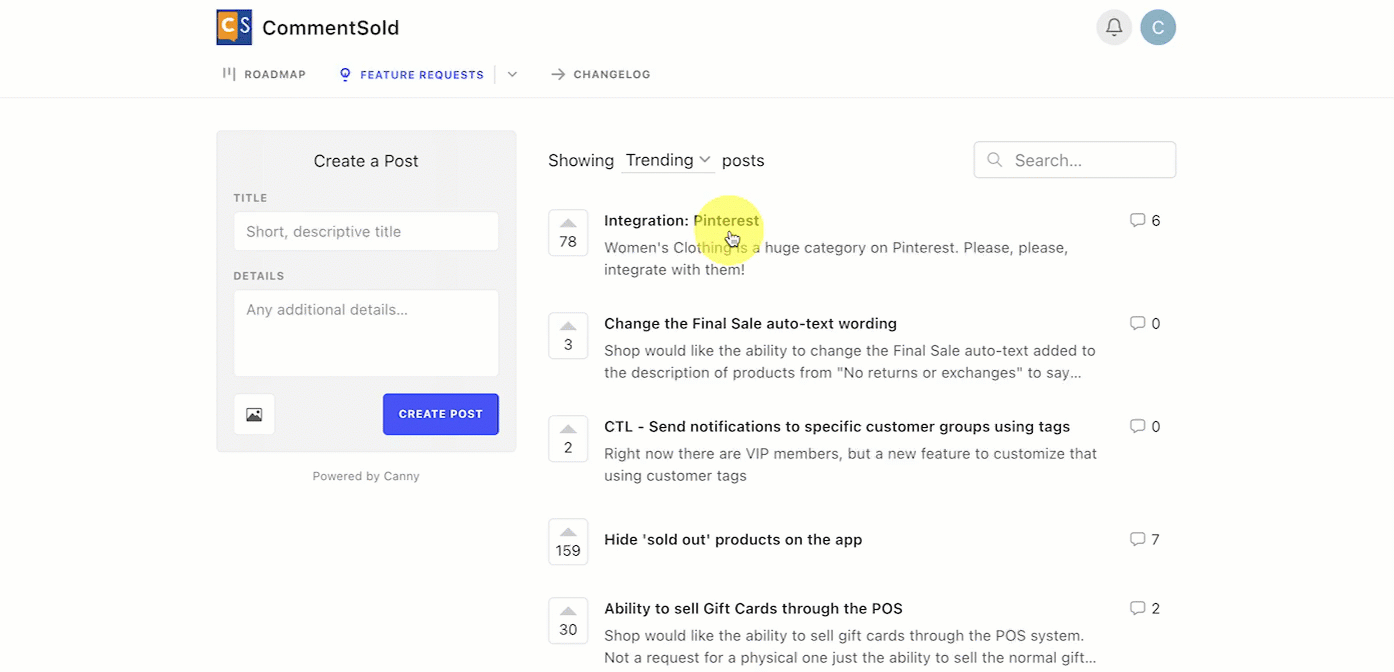 Head over to our Canny feature request page.
Scroll the page to browse existing requests or use the Search field in the top-right corner of the page to search for specific requests.
Once you locate a request you wish to vote on, select the request to open it.
On the request details page, you can:

Select the Upvote icon and number to the left of the request to add your vote. The arrow should turn blue once your vote is logged.
Enter a comment in the Leave a comment field. Retailers like to reiterate the importance of the request or maybe share details the original requester didn't share, like the positive impact it would have on business.
Learn More
---