Click on any of the images or GIFs in this article for a closer look.
Dropship Beta is here! We're thrilled to announce the launch of our Dropship program. We're working hard to improve this experience and are adding exciting new suppliers weekly. We ask for your patience and feedback as this program continues to evolve.
You asked, and we listened—higher margins for CommentSold Dropshipping have arrived! Now you can adjust dropship products' retail price and boost your margins even more!
CommentSold's Dropshipping Program puts the power of pricing in your hands. As the expert on your shopper audience, you can now choose price points that are attractive to your shoppers and maximize your margins—all with no risk, no unsold inventory, and no fulfillment headaches.
Once you order a sample of a dropship product, CommentSold will add that product to your Product page. You can access the product record to change the retail price.
We walk through this process below.
Edit the Retail Price of a Dropship Product
---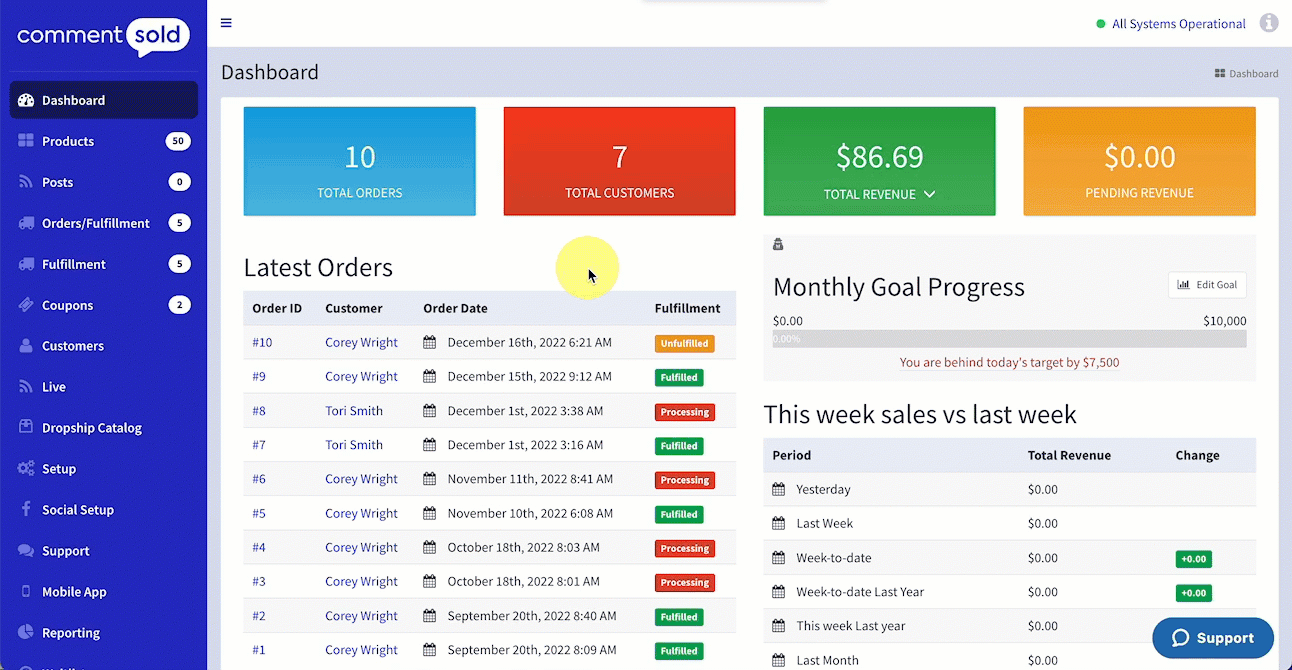 Select Products on the side menu of your CommentSold dashboard.
Locate and select the Name of the dropship product whose retail price you wish to edit.
Select Edit Inventory at the top of that product's record.
Locate the field and enter your desired price. You can increase the price up to 30%.
Select Update Variants in the top-right corner of the page.
The Margin field will automatically update to reflect any margin changes based on retail price adjustments.
Learn More
---