Comment Charge allows customers to claim and pay for their items with just a comment.
Commenting to claim an item is simple enough, but we've taken it one step further with Comment Charge. If your shop is using Stripe as a payment gateway, your customers can opt to instantly pay for their claimed items upon commenting "Sold"!
First, you'll need to enable the feature in your CommentSold dashboard. Click on the Setup tab and scroll down to the section for Account Page. If Stripe is one of your active payment gateways, you'll see an option to enable Comment Charge.
Once enabled, customers will have the option to turn on Comment Charge from their account pages. In order to see this option, they must have previously paid for an order with your shop through Stripe.
To turn it on, they will need click "Disabled" under the Comment Charge section. This will switch it to "Enabled".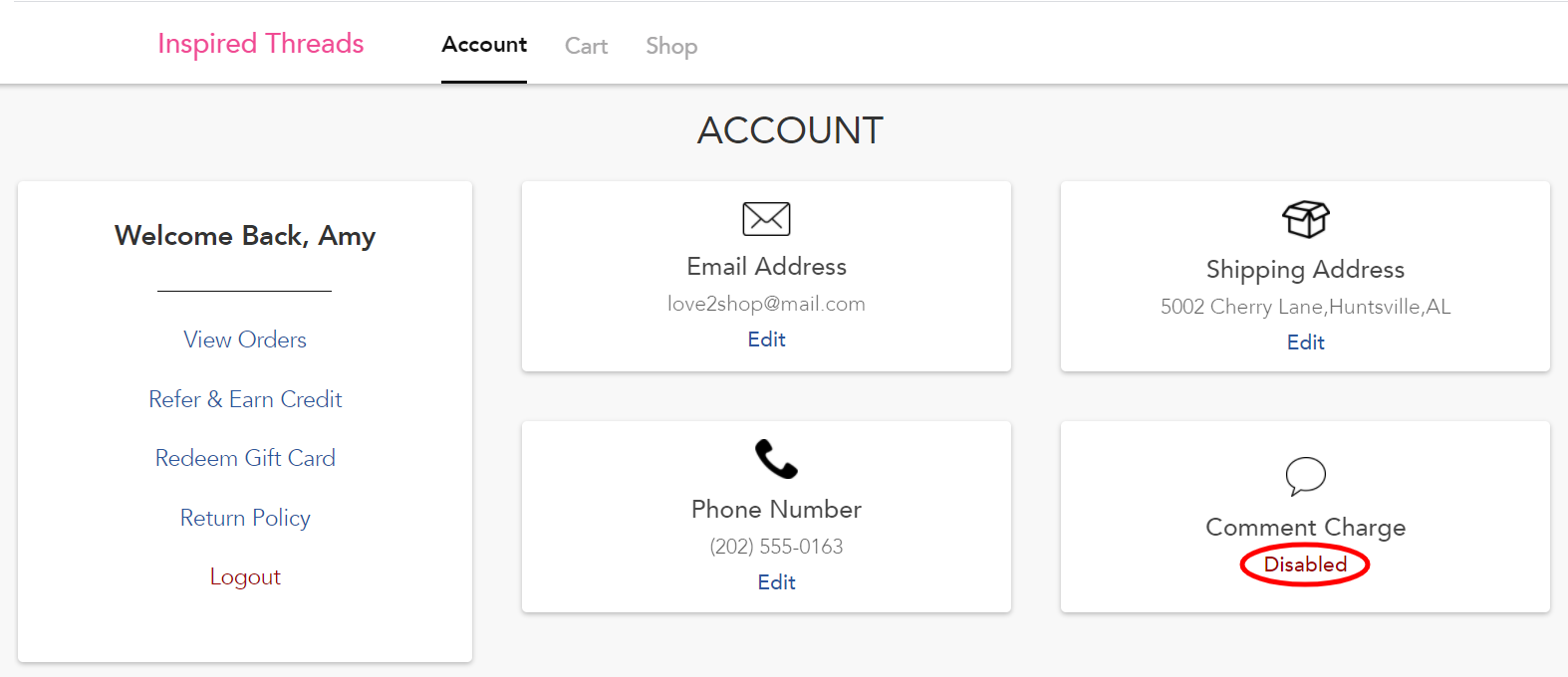 If Comment Charge is enabled on a shopper's account page, they will no longer have to pay through invoices. CommentSold will charge them for products when they comment "sold." This simplifies the process to purchase items for your shoppers, and helps you avoid abandoned carts!