Click on any of the images or GIFs in this article for a closer look.
Want to make it even easier for shoppers to purchase with a single comment on Facebook?
Comment Charge is the easiest checkout option for shoppers on Facebook. If your shop uses CS Payments or Stripe as a payment gateway, then your shoppers can instantly claim and pay for items by commenting "SOLD" on your Facebook posts and live sales.
Note: Comment Charge is only available for Facebook posts and live sales. It will not work on Instagram and your mobile app.
Enable Comment Charge on Your Setup Tab
---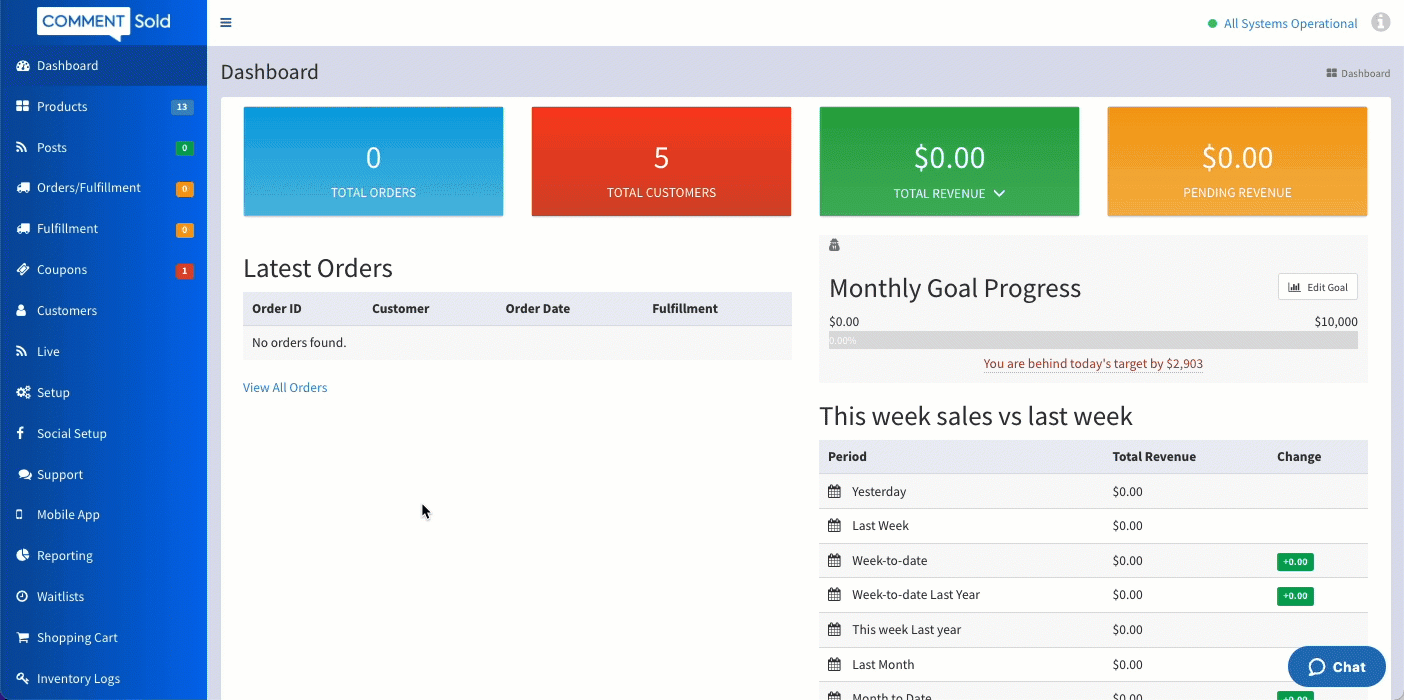 Select Setup in the side menu of your CommentSold dashboard.
Under the Account Page column on the lower right side of the page, locate Comment Charge.
Select the Disabled toggle so it appears Enabled.
What Your Shoppers Experience
---
Once you enable Comment Charge, you'll want to make sure your shoppers know how to activate Comment Charge and comment purchase! Check out our Comment Charge shopper resource here.
Shoppers will need to save their credit card information before they activate Comment Charge on their account page. Once enabled, they can comment shop for instant invoicing and purchases.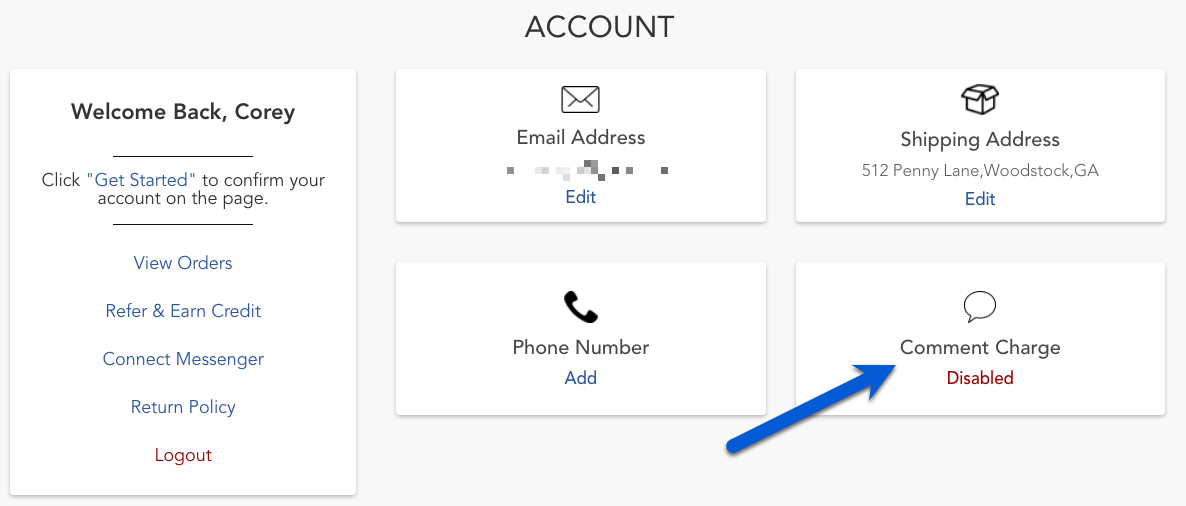 What's Next?
---