One of the most common causes for Apple Developer accounts being blocked is Apple releasing a new Developer Agreement. You as the account owner will need to accept their new terms.
If you have a mobile app with CommentSold and we have informed you that your account is blocked, it can often be easily resolved by accepting updated terms from Apple!
Every 6-12 months, Apple updates their legal terms for Developers. These updated terms are non-negotiable and must be accepted by the owner of the Apple Developer account (that's you!).
If Apple has updated their terms and you have not yet accepted them, CommentSold will not be able to submit new mobile app updates (or launch an app for the first time) without logging in to the Apple Developer account and accepting the terms.
To do this, log in to your Developer account at developer.apple.com. You will see a red banner at the top of the screen like in the screenshot below.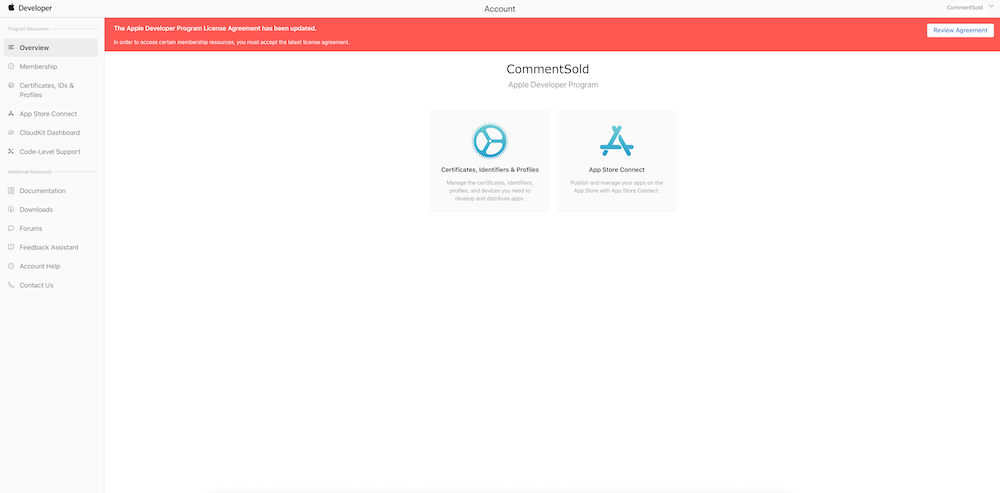 Click on the Review Agreement button. This will open a popup window like in the screenshot below.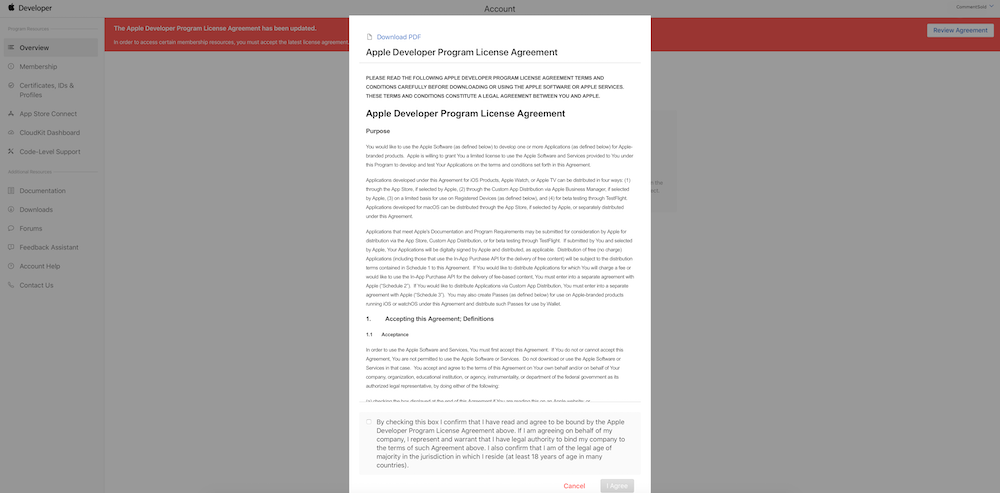 You will need to check the box and click I Agree. The red banner at the top of the screen should be gone!
This is all you have to do to resolve a blocked account due to new legal terms! If there is a banner in your CommentSold account informing you of the issue, you can dismiss it (otherwise, we will remove it as soon as our system performs a check-in on your mobile app status). Any pending update or new app release is now unblocked and will proceed normally again.