Click on any of the images or GIFs in this article for a closer look.
At CommentSold, your shop and shoppers' concerns are our concerns which is why we always want to make sure we're clearly addressing any questions and concerns that you and your shoppers might have.
The Concern
---
Shops have posted within our Community and reached out to account strategists with concerns over whether or not their webstores are ADA compliant.
Our Approach
---
When web content is inaccessible, individuals with disabilities are denied access to information. Not only is it a poor customer experience, but it creates an equal access issue.
Every website operator is responsible for compliance with laws, including those related to accessibility. At CommentSold, it is important that our services are available for everyone. We can't guarantee that all services and tools are compliant with all laws, especially in the ways that they interact with your webstore, but we design all of our products with accessibility in mind, including alignment to Web Content Accessibility Guidelines (WCAG) standards.
If you find tools that you believe are not accessible, please let us know. You can connect with our Support Team by selecting the chat icon in the lower-right corner of your CommentSold dashboard.
You can learn additional ways to keep your shop practices, social accounts, etc. ADA compliant here.
Examples of ADA Compliance
---
Below are two ways in which CommentSold ensures webstores meet ADA compliance in regards to alternative text ("alt text"). Alt text conveys the purpose of an image, including pictures, illustrations, charts, etc. to those using screen readers because of visual impairments.
When a shop adds a design element to the home page of their webstore that will contain an image, CommentSold requires that the shop enter alternative text for the image.
For example, in the below screenshot, we are creating a promotional block on our shop's homepage to advertise new arrivals. We upload an image and enter the alt text Click to view new arrivals! This alt text describes the purpose of the image—it is promoting browsers to visit the new arrivals section of the shop.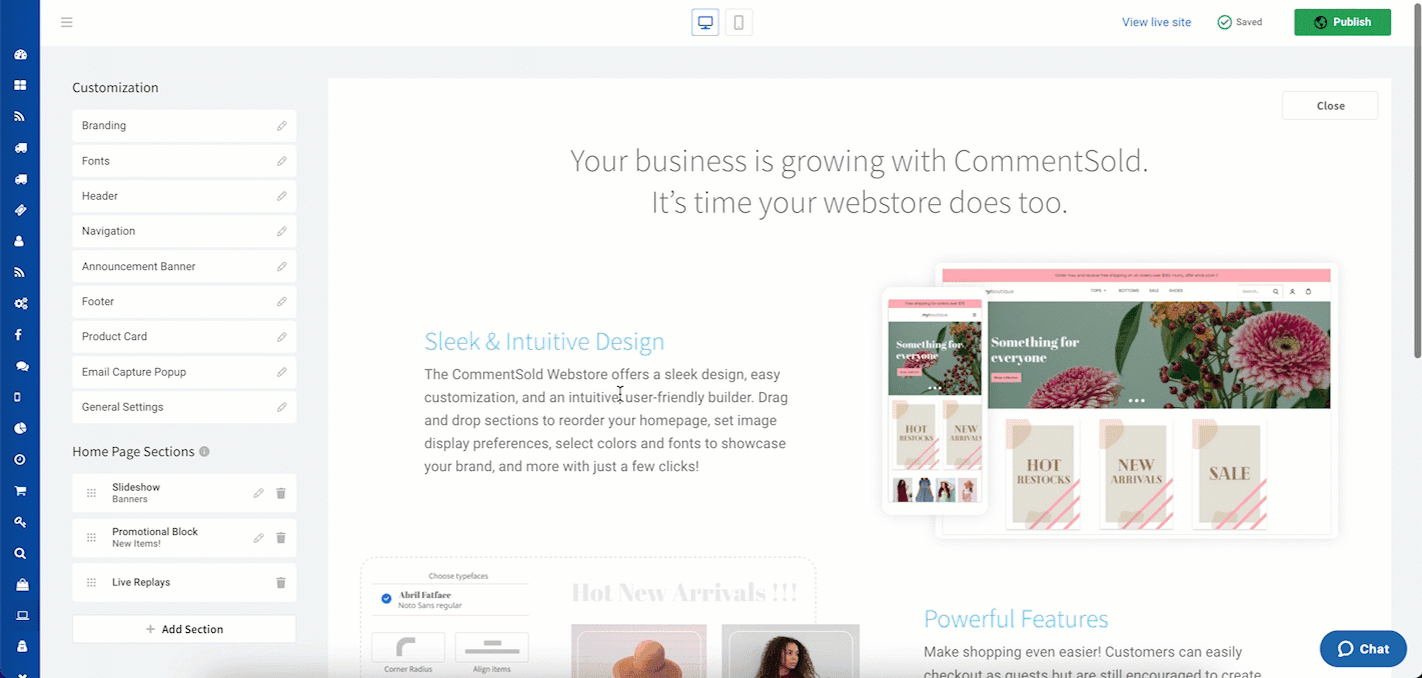 When a shop adds a new product and publishes that product to their webstore, CommentSold automatically pulls alt text for the product image from the image name. This is another great reason why you want to describe your item in the name (e.g., short-sleeved top, vanilla-scented candle, holiday table runner, etc.).
In the below screenshot, we show how the product name, Dreamy Cream Handbag, shows as the alt text in the code for the product page. This code will be picked up by screen readers.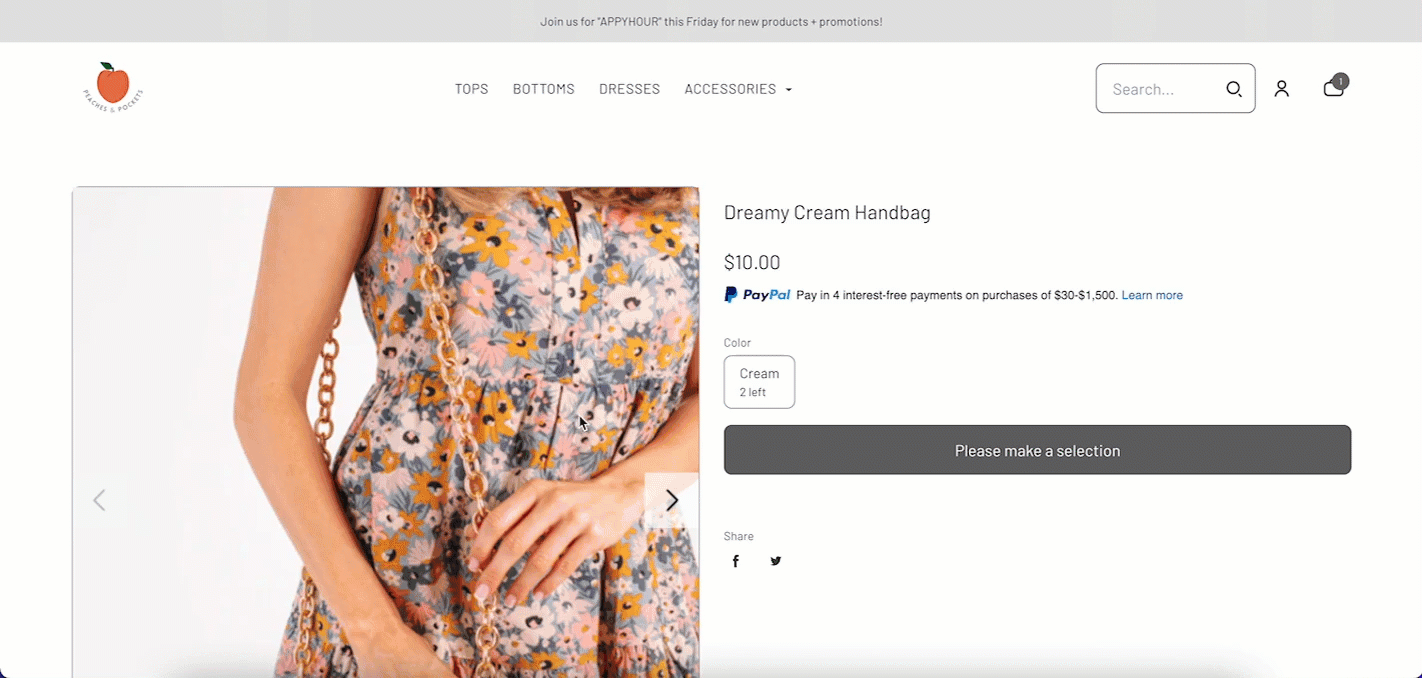 Learn More
---