Enter site-wide tracking and metadata code to improve your ad campaigns and discoverability on search engines.
With CommentSold Website Creator, you can add JavaScript code that applies to your entire website. This functionality allows you to add code for activity tracking, heatmap tools, and more.
For example, adding tracking code improves your ability to track activity on your website, such as product views, add-to-cart actions, conversions, and more. With this insight, you're able to run targeted paid ad campaigns for specific audiences (e.g., users who added to their cart but didn't purchase, users who haven't visited your website in X days, etc.).
Note: Only Team Members with All Permission access will be able to add and edit site-wide code
Add Site-Wide Code
---
You can add site-wide code on the Settings tab of your Site Creator.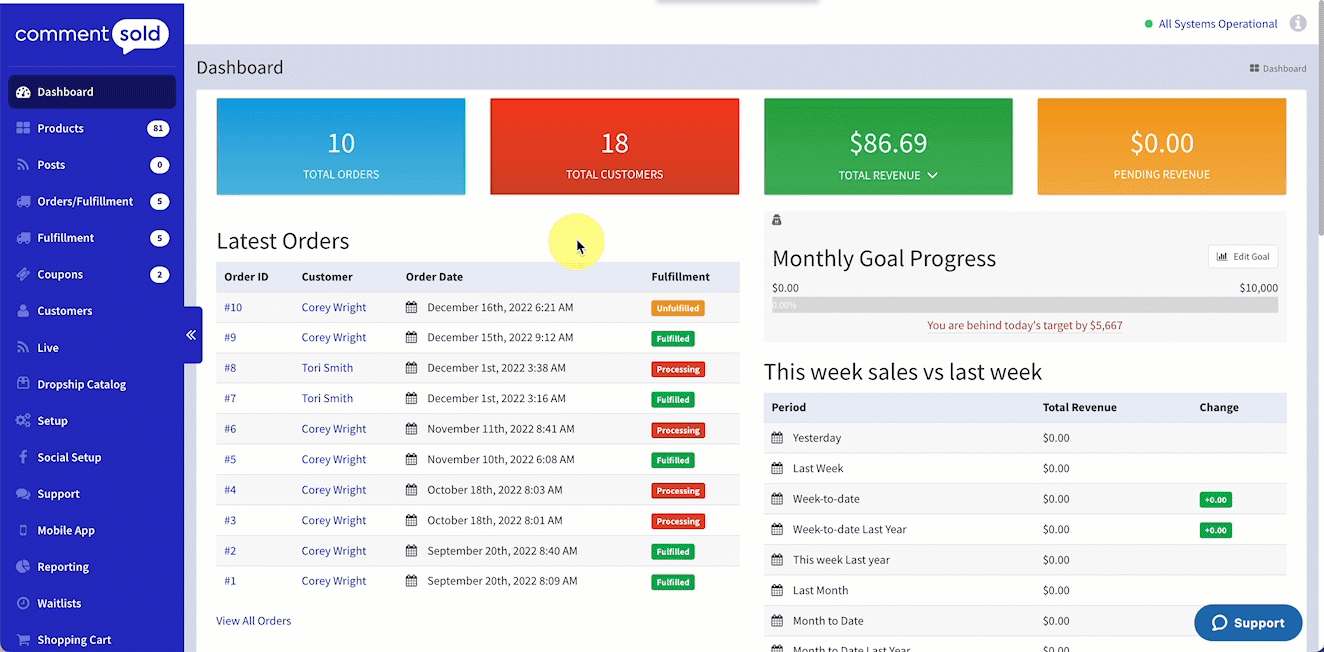 Select Site Creator in the side menu of your CommentSold dashboard.
Select Settings from the options listed at the top of the page.
Locate and select Advanced Settings in the side menu of the Site Creator.
Enter JavaScript code in the fields provided:

Page Header. This section adds code to pages' <head> tag and is ideal for adding metadata, custom style code, and third-party code.
Page Body. This section adds code to pages' <body> tag and is ideal for code that impacts the design of the page, such as adding a pop-up that would appear on every page of your website.
What about Meta (Facebook) Pixel and Google Analytics code?
We have existing integrations with both of these services that offer more robust event tracking. We recommend you use these existing integrations rather than pasting code in the fields mentioned above. Learn more about each integration using the following links:
Meta Pixel
and
Google Analytics
.