In this article, you'll learn:

How to add items to a product selection.

How to manage existing product selections.
About Product Selections
---
A product selection is a curated collection of items that shops can create for various selling opportunities. For example, shops can plan for an upcoming sale by adding items they want to feature in that sale to a specific product selection. Shops can also link multiple items in a Facebook post using a product selection.
How a Product Selection Benefits Your Shop
---
Create a Product Selection
---
Product selections contain more than one item. You can add items to a product selection individually or in bulk.
You can view the potential revenue from the product selection beneath the list of included items at the top of the pop-up. This can help you set goals for a live sale and keep yourself accountable.
If you wish to change the order of items for a live sale, simply drag and drop the items until they're in the preferred order.
You can quickly view items in your newly created product selection by expanding the selection on the main Products listing.
Manage an Existing Product Selection
---
You can manage existing product selections on your Products page. This includes editing the name of the selection, changing products included in the selection, posting the selection to social platforms, and more.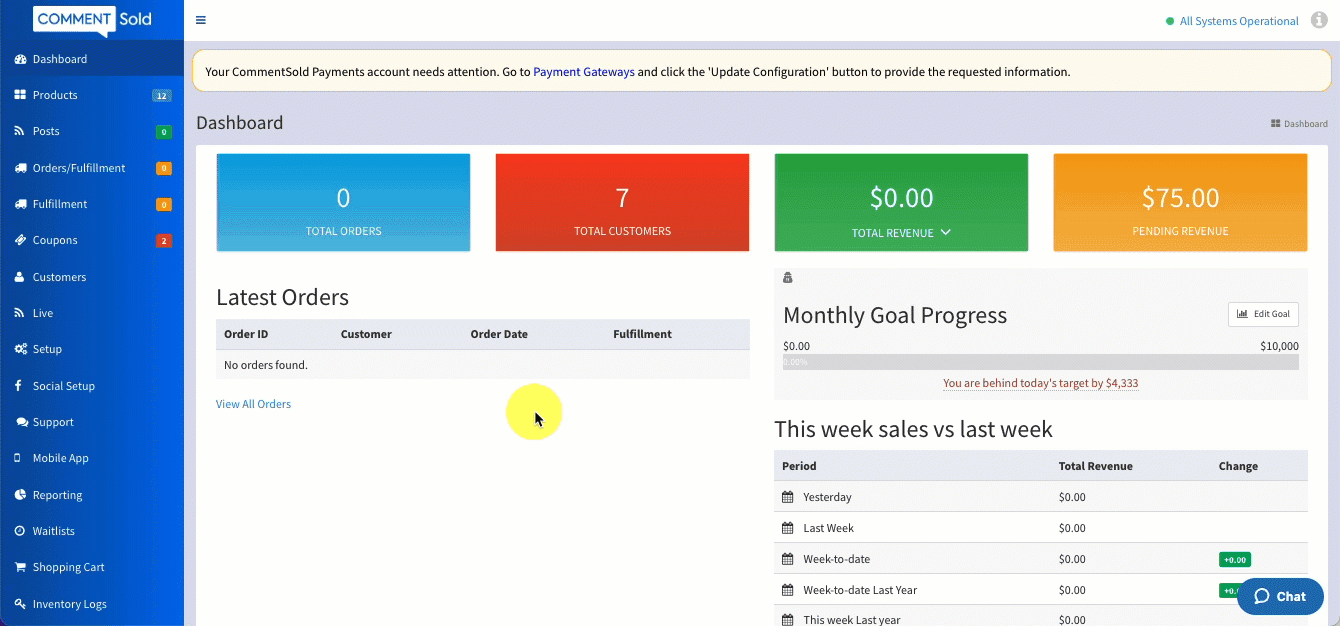 Select Products in the side menu of your CommentSold dashboard.
Locate the product selection you wish to manage.

Scroll to locate the selection, or enter the name in the Search field at the top of the listing.
Select Filter to filter the listing to only display product selections. Select Is a Product Selection then Apply.

Select the three-dot icon on the far right of the product selection row, then choose the action you wish to complete.
Learn More
---