Want to print packing slips in bulk without generating shipping labels? Read on to learn how.
You can enable a setting in CommentSold that will allow you to print packing slips in bulk without creating shipping labels for the corresponding orders.
This setting allows you to pull products for an order first and determine what size box or packaging you need before you print a shipping label. Once you do, you can purchase shipping labels in bulk or print them individually.
Note:
This setting does not support combined orders or combined barcodes. Additionally, it's not recommended if you are fulfilling with
FlexLabels
.
Enable Bulk Printing of Packing Slips
---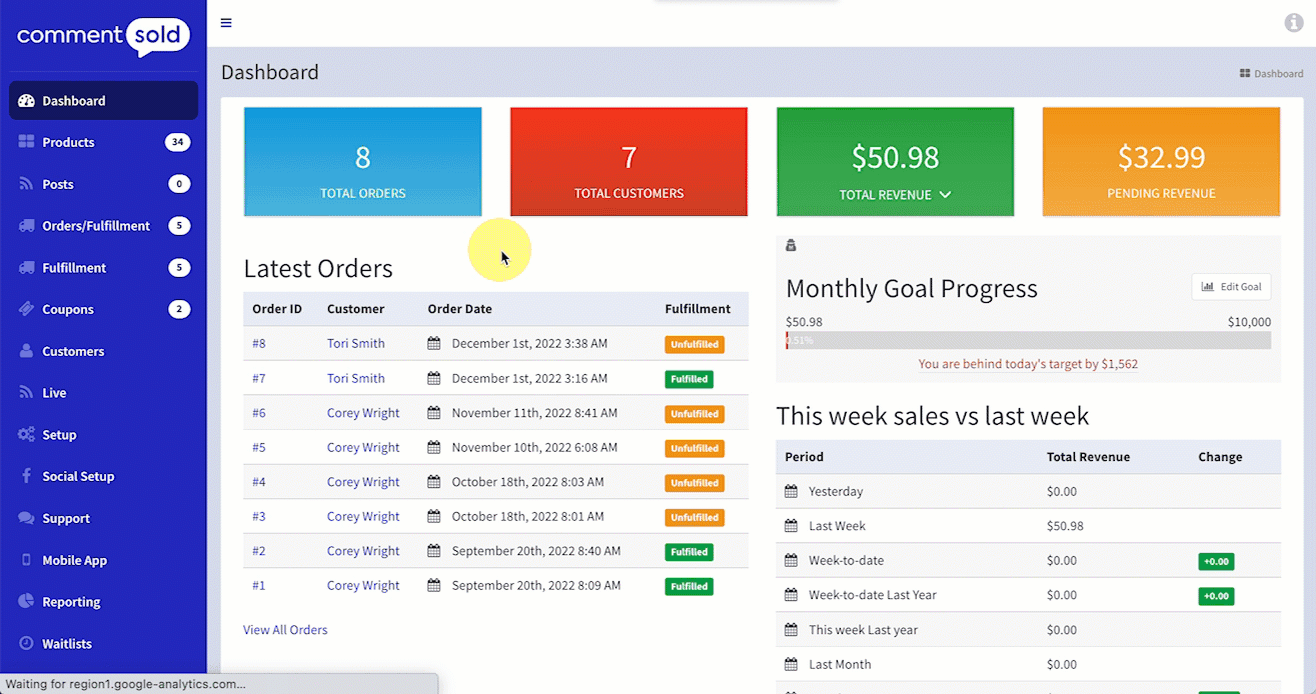 Select Setup in the side menu of your CommentSold dashboard.
Select Shipping from the options listed at the top of the page.
Scroll and locate the Bulk Print Packing Slip toggle, then select the toggle so it appears as Enabled.
If desired, enable the Sort by Customer Name when using Above Bulk Print Setting toggle. If enabled, CommentSold will sort orders by customer name rather than order date.
Print Packing Slips in Bulk
---
On the Orders/Fulfillment page, your Create Labels button should now display (Optional). This allows you to bypass the label printing step and print the packing slips instead. Then you can go back and print shipping labels.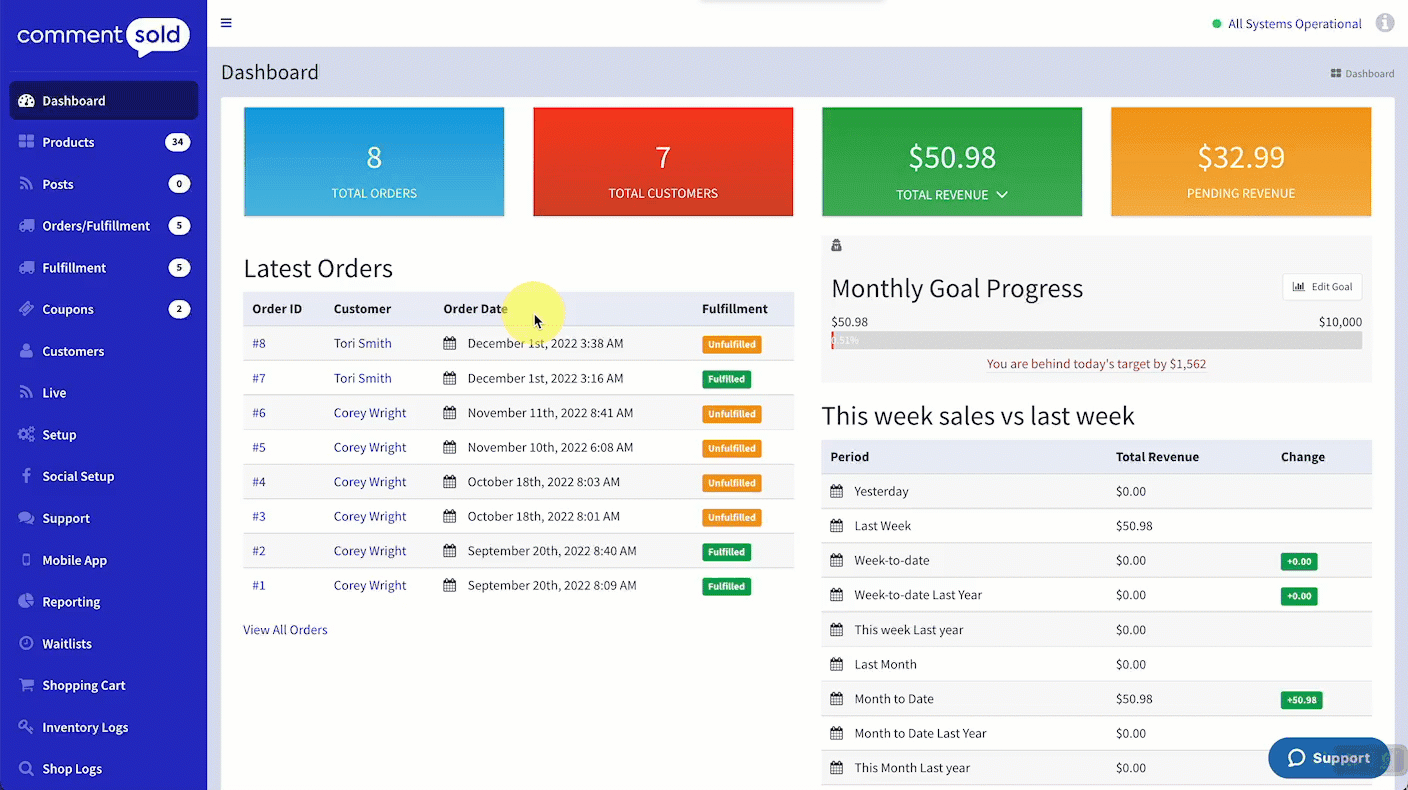 Select Orders/Fulfillment in the side menu of your CommentSold dashboard.
Select (1) Process All to move orders from Paid to Process.
Confirm this action by selecting OK on the pop-up.
Choose how you wish to print your packing slips:

If you offer local pickup, select (3) Print Local Pickup to print packing slips for local pickup orders.
If you have multiple locations enabled, select the Print [Location Nam] button to print packing slips for that location.
If you wish to print all packing slips, select (4) Print Shipping.

Right-click on the packing slip page, then select Print. Alternatively, select File from your browser toolbar, then select Print.
Once you've packed an order, you can head to the (2) Create Labels tab and print the label, or select the tag icon on the far right of the order details. After you print a label, you can mark the order as fulfilled by selecting the gift icon.
Note: The Mark Labels as Printed button will still appear on the packing slips page, but you don't need to select this button to change an order's status. The status will change when you fulfill the order.
Learn More
---