The Best Customers report allows you to view customers who are ordering and spending the most with your business.
The Best Customers report allows you to view a list of your most valuable customers. Perhaps you want to reward them for their loyalty to your business, or use this list to create lookalike audiences for ad targeting!
View the Best Customers report by visiting the Reporting tab in your CommentSold dashboard and clicking the Best Customers section.
By default, the table shows only the current day. To view a specific date or date range, select a start and end date and click Retrieve.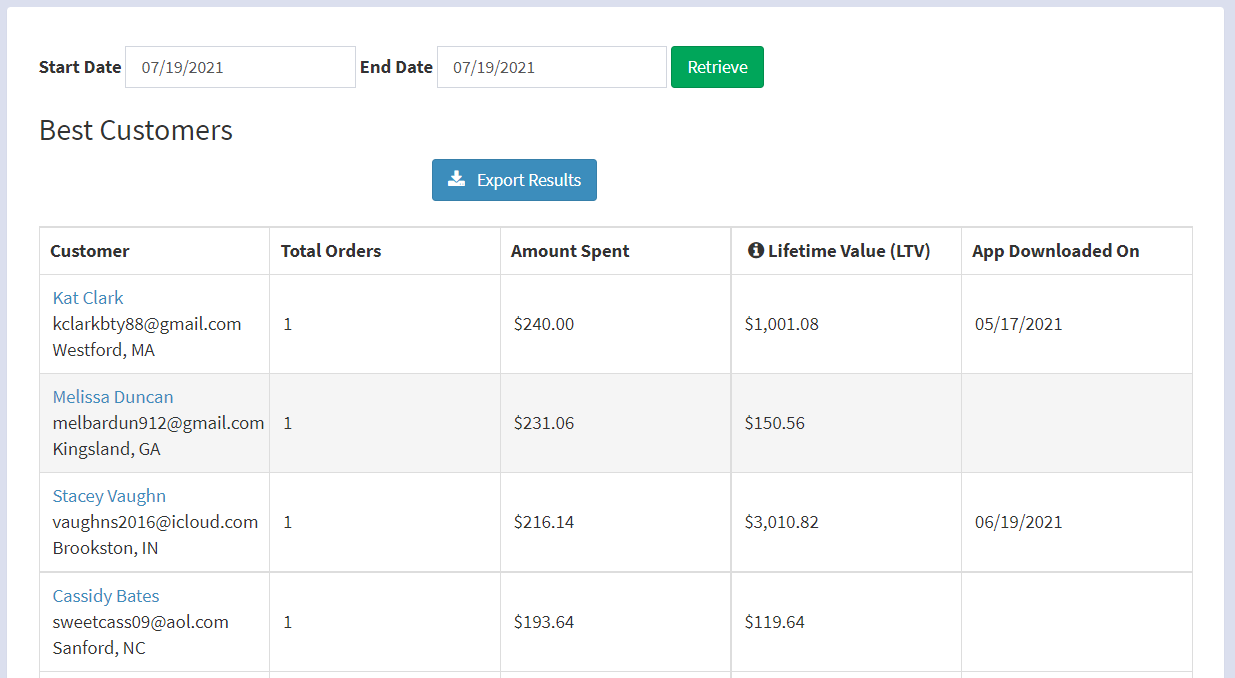 Once you have entered the desired date range, you can review the following data for best customers within that time period:
Name
Email Address
City & State
Total Orders (in the selected date range)
Total Amount Spent (in the selected date range)
Date App Downloaded On
You can export the Best Customers data by clicking the blue "Export Results" button above the table. The .CSV file produced will include the items listed above, as well as:
Street Address & Zip Code
Phone #
Date of Account Creation
Date of First Purchase
Date of Last Purchase
VIP status*

*Note: For data to appear in this column, you must enable the "Highlight VIP Customers" setting on the Setup tab if you haven't done so already.