Click on any of the images or GIFs in this article for a closer look.
In this article, you'll learn:

How to run the Best Customers report.
About the Best Customers Report
---
The Best Customers report allows retailers to view and export a list customers who have purchased from the retailer in the defined time range, sorted by the amount customers spent (highest to lowest).
This report makes it easy for retailers to identify their VIP customers.
How the Best Customer Report Benefits Your Business
---
Quickly identify your VIP customers for any loyalty rewards or upcoming marketing campaigns.
Export a list of customer purchase details, including number of orders and amount spent.
Run a Best Customer Report
---
Select Reporting in the side menu of your CommentSold dashboard.
Select Best Customers from the report options listed at the top of the page.
Define your Start Date and End Date in the fields provided, then select the Retrieve button.
Examine the Best Customers Report
---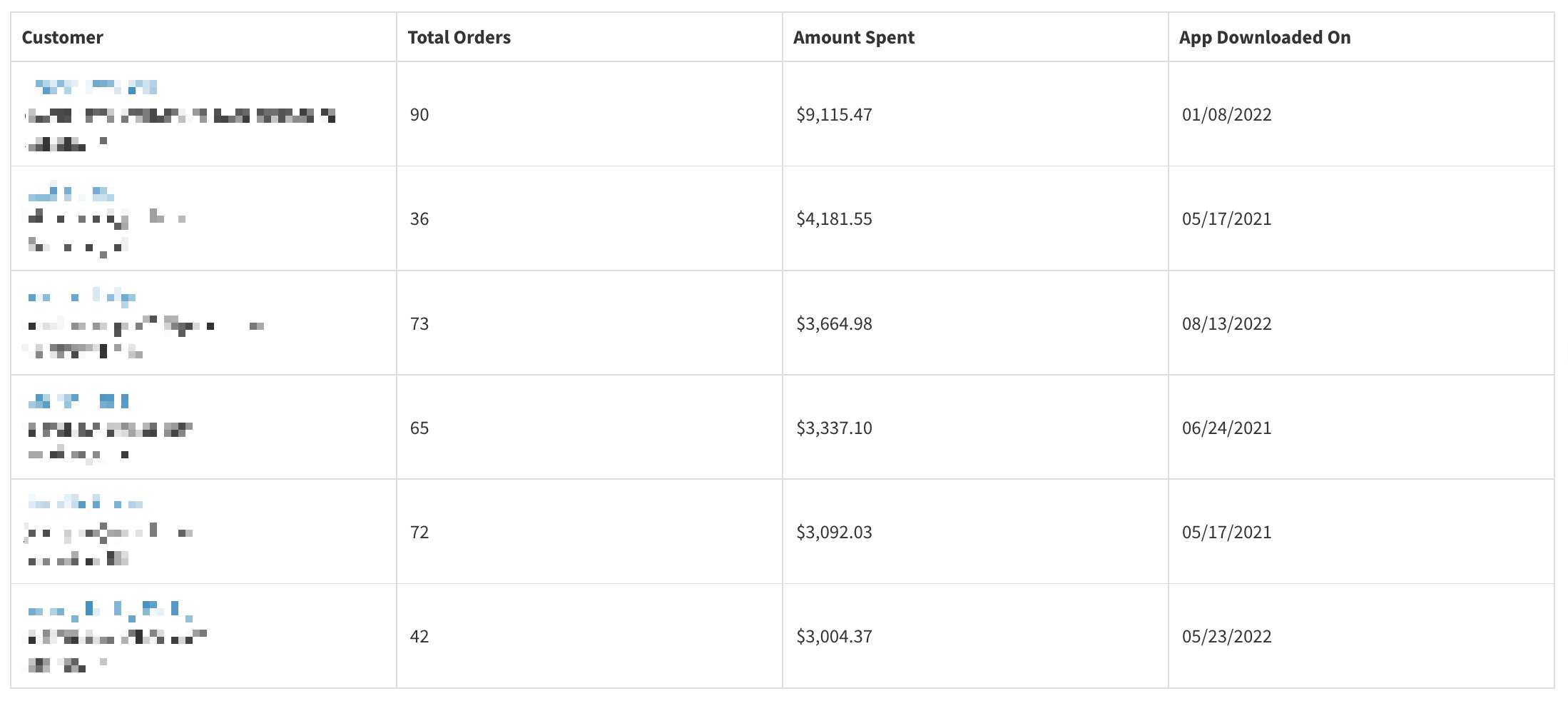 Once you have entered the desired date range, you can view the following data in the Best Customers table:
Customer. View a customer's name, email address, city, and state. You can select a customer's name to jump straight to their customer record.
Total Orders. View the total number of orders placed in the defined date range.
Total Amount Spent. View the total amount spent in the defined date range.
Date App Downloaded On. View the date on which the customer downloaded your mobile app.
You can also select the Export Results button to download a CSV copy of the search results to your device. This export will include the information in the table as well as:
A customer's street address, zip code, and phone number.
The date a customer created their account.
The date of a customer's first purchase.
The date of a customer's last purchase.
A customer's VIP status.

Note:
In order for the
VIP Status
to appear, you'll need to enable the
Highlight VIP Customers
setting on the
Shop
tab of your Setup page.
Learn More
---