Click on any of the images or GIFs in this article for a closer look.
In this article, you'll learn:

How to run a Top Offenders Report.
About the Top Offenders Report
---
Abandoned carts and inventory hoarding are a great source of frustration for retailers and shoppers. With the Top Offenders report, retailers can view and export a list of shoppers who frequently cart products–whether from the webstore, mobile app, or a live sale—and do not complete their purchase.
This report makes it easy for retailers to identify offending shoppers and take action, such as enabling First Paid First Served on the customer level or blocking the customer altogether.
How the Top Offenders Report Benefits Your Business
---
Quickly identify shoppers who hoard inventory and/or frequently let their carts expire.
View customer email addresses and identify potential spam customers.
Block offending customers from a single screen.
Run a Top Offenders Report
---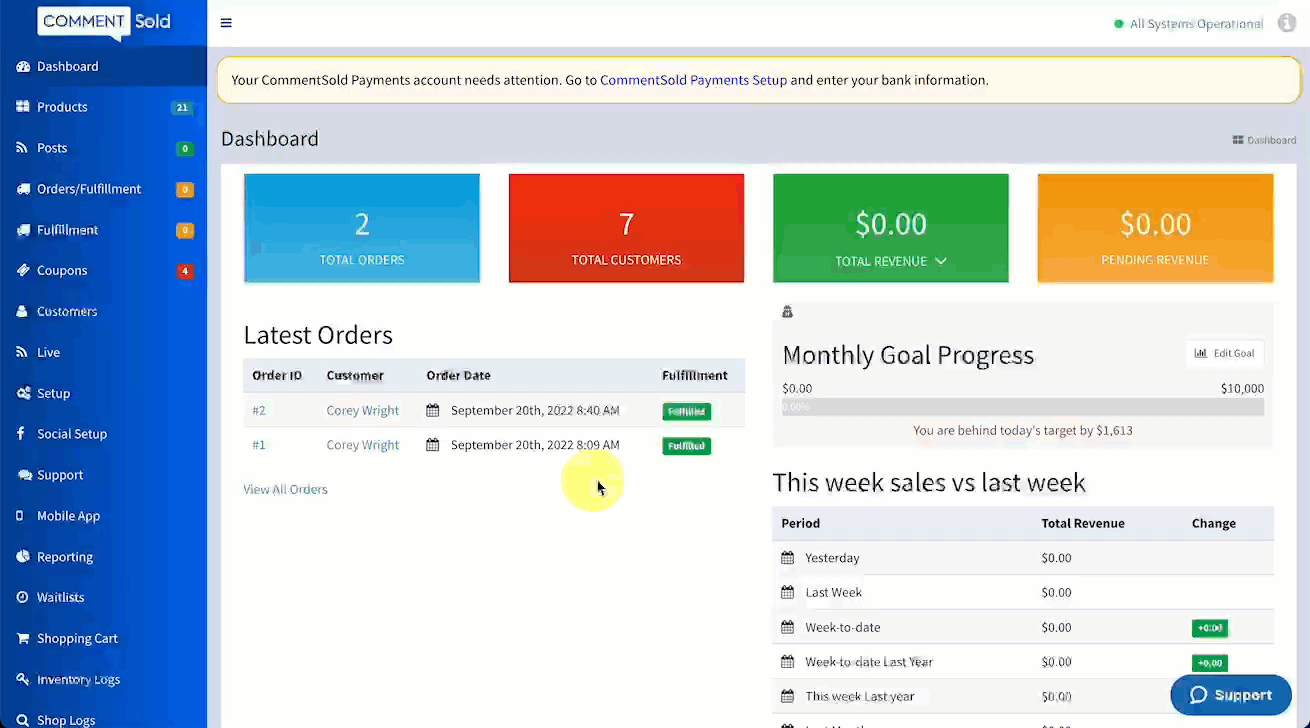 Select Reporting in the side menu of your CommentSold dashboard.
Select Top Offenders from the report options listed at the top of the page.
Define your Start Date and End Date in the fields provided, then select the Retrieve button.
If desired, enable the Only show customers that have never ordered.

This setting will exclude customers who have previously made purchases from your business, allowing you to focus on shoppers who frequently cart items but never purchase.
If disabled, all shoppers will appear on the report regardless of purchase history.
Examine the Top Offenders Report
---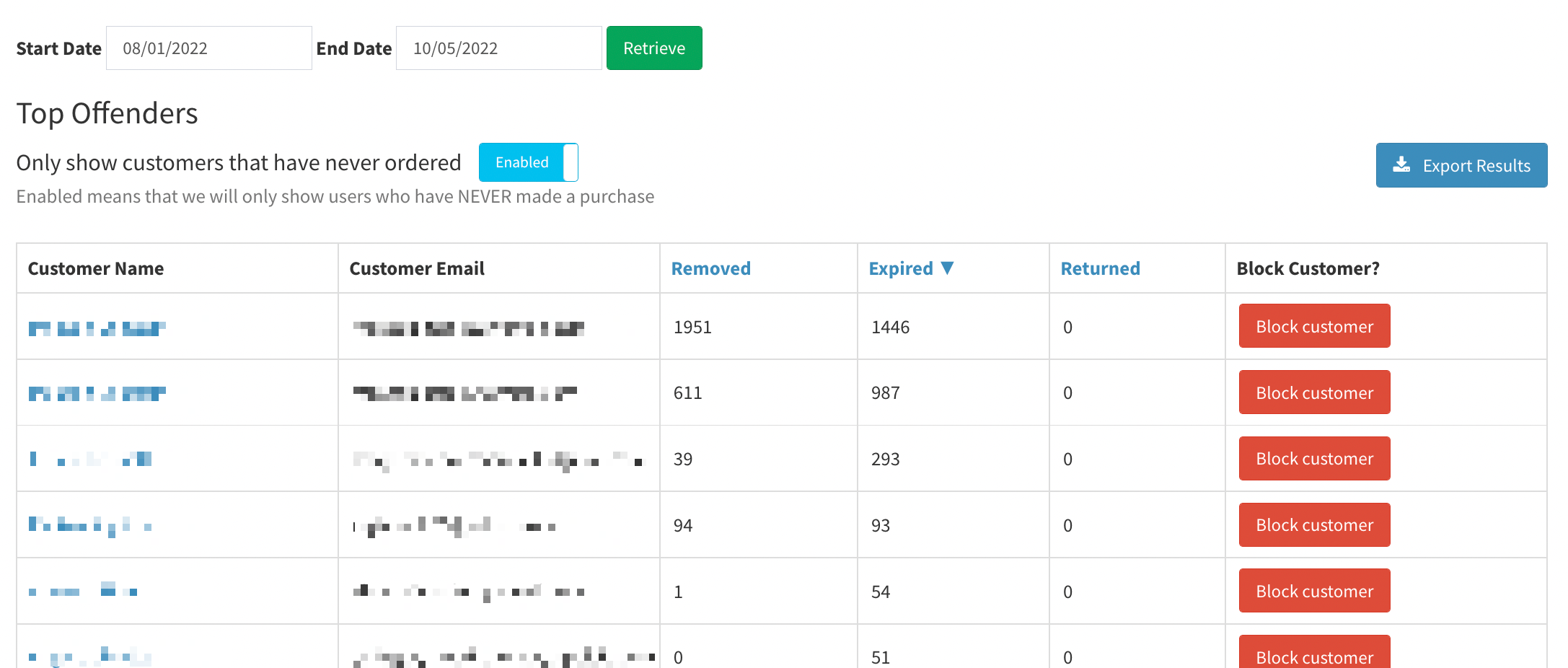 Once you have entered the desired date range, you can view the following data in the Top Offenders table:
Name. Displays the shopper's first and last name. You can select a shopper's name to jump straight to their customer record.
Email. Displays the email address associated with the shopper's account.
Removed. Displays the number of products the shopper has removed from their cart during the selected date range.
Expired. Displays the number of products the shopper has let expire in their cart during the selected date range.
Returned. Displays the number of products a shopper has returned in the selected date range.
You can export this table to a .CSV file by selecting the Export Results button on the right side of the page. If you discover a shopper you wish to block from your business, select the Block Customer button on the far right of the shopper's row. Learn more about blocking shoppers here.
Learn More
---
Enable First Paid First Served. Learn how to enable First Paid First Served which does not reserve carted inventory but gives inventory to the first customer who pays for it.
Manage Customers. Learn how to access a customer record and the various information you can view on a record.
Export a CSV of Customer Details. Learn how to export a CSV of customer details and which data points are included.