Click on any of the images or GIFs in this article for a closer look.
In this article, you'll learn:

How to run the Favorites report.
About the Favorites Report
---
Favorites, as a feature, allows shoppers to add products to a "preferred items" list. For some shoppers this list functions as a wishlist, items they want to keep their eye on, and/or items they will purchase at a later date. Favoriting items offers a great alternative to carting items only to let the cart expire.
If retailers are interested in seeing which items their shoppers favorite, then they can run the Favorites report. This report will return all products customers have favorited on your branded mobile app during a date range you define.
How the Favorites Report Benefits Your Business
---
Use this report to determine which products your customers show a high level of interest in.
Examine trends in product style, colors, and sizing and use this insight when placing restocks or ordering new products.
Run a Favorites Report
---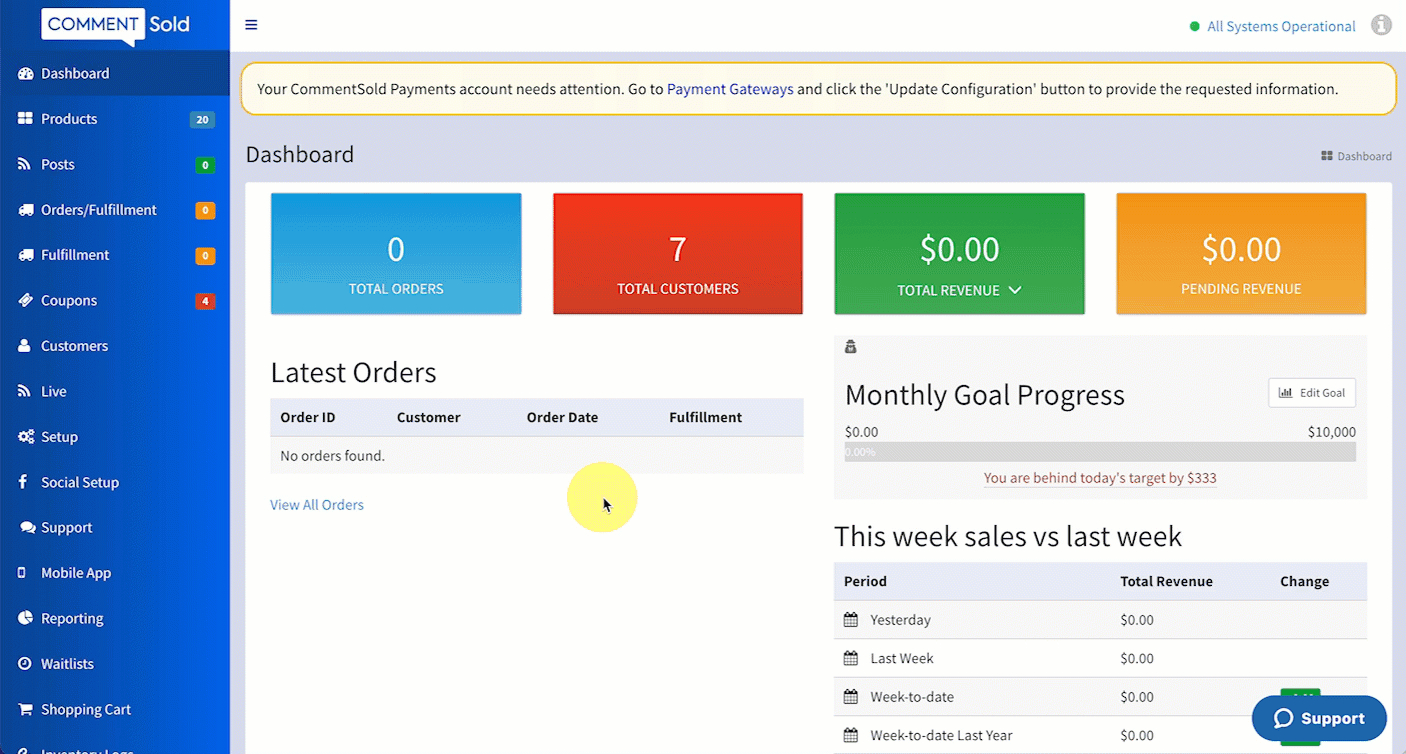 Select Reporting in the side menu of your CommentSold dashboard.
Select Favorites from the report options listed at the top of the page.
Define your Start Date and End Date in the fields provided, then select the Retrieve button.
Select column headers to reorder rows in ascending or descending order.
Examine the Favorites Report
---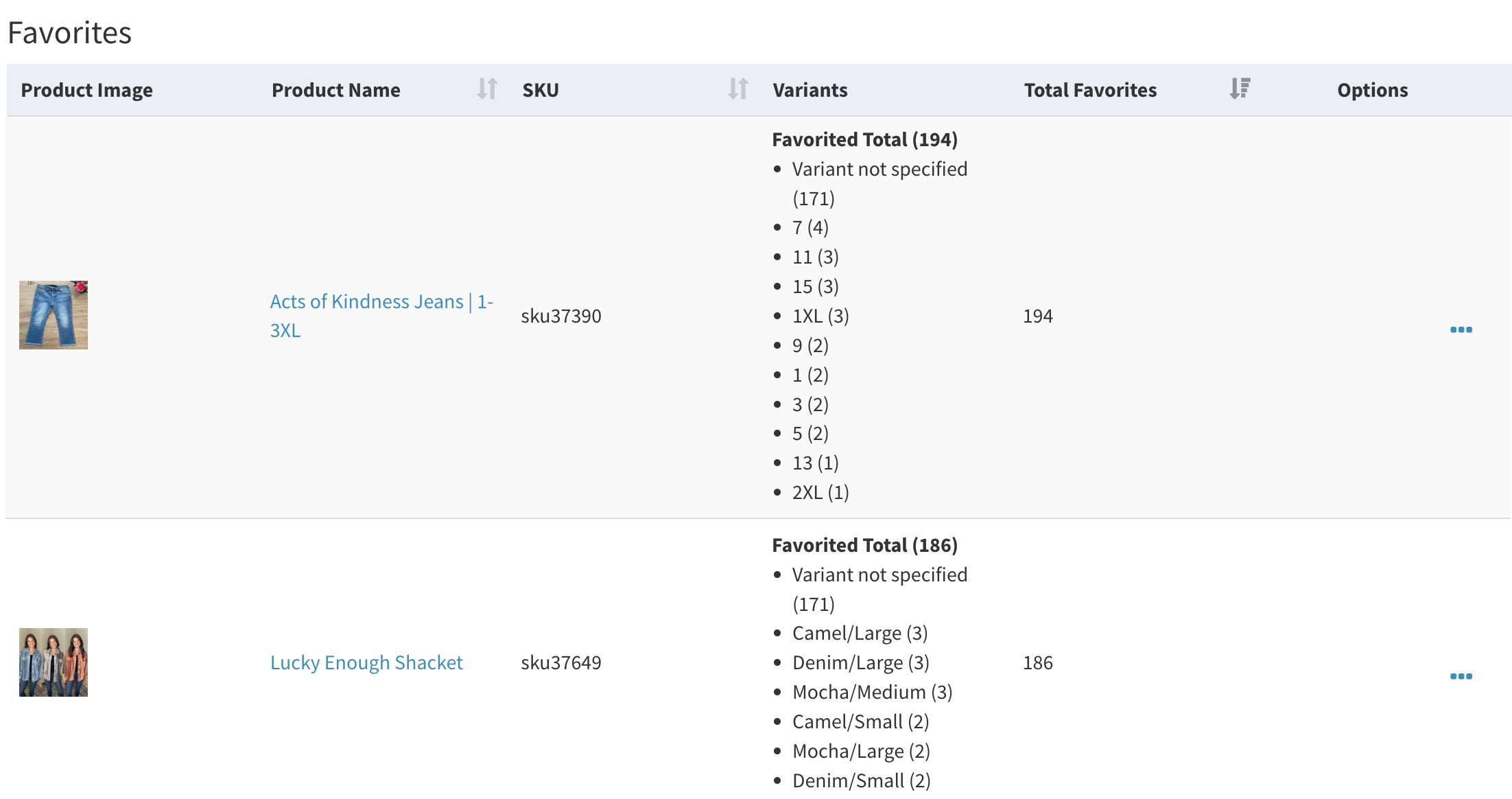 Variants. Displays the number of times customers favorited a specific variant, if applicable. Customers are not required to specify a variant. When no variant is selected, then this column will show "Variant not specified."
Total Favorites. Displays the total number of times customers favorited a product regardless of variant.
Options. Select the three-dot icon to access actions for the product, such as editing a product's details and posting the product to various platforms.
Learn More
---
Enable Favorites on Your Mobile App. Learn how to enable mobile app favorites so your shoppers can curate a wishlist of items they love.
Run a Waitlist Report. Learn how to run a report on waitlisted products to better understand which products your shoppers are hoping you'll restock.