Click on any of the images or GIFs in this article for a closer look.
In this article, you'll learn:

How to update the restock status for a product.
About Restock Statuses
---
Restock statuses allow a retailer to note the current state of a waitlist product reorder. Statuses are visible to those team members with access to the Waitlist page, and any additional notes flow through to the Notes section of the product record.
How Updating Restock Statuses Benefits Your Business
---
Proactively communicate with your team as to the status of a reorder. For example, a customer support team member can see the reorder is in progress and communicate that to an inquiring customer without waiting for an answer from another team.
Automatically add reorder notes (e.g., emailed vendor 8/22, discontinued, etc.) to the Notes section of the product record.
Update a Waitlist Product's Restock Status
---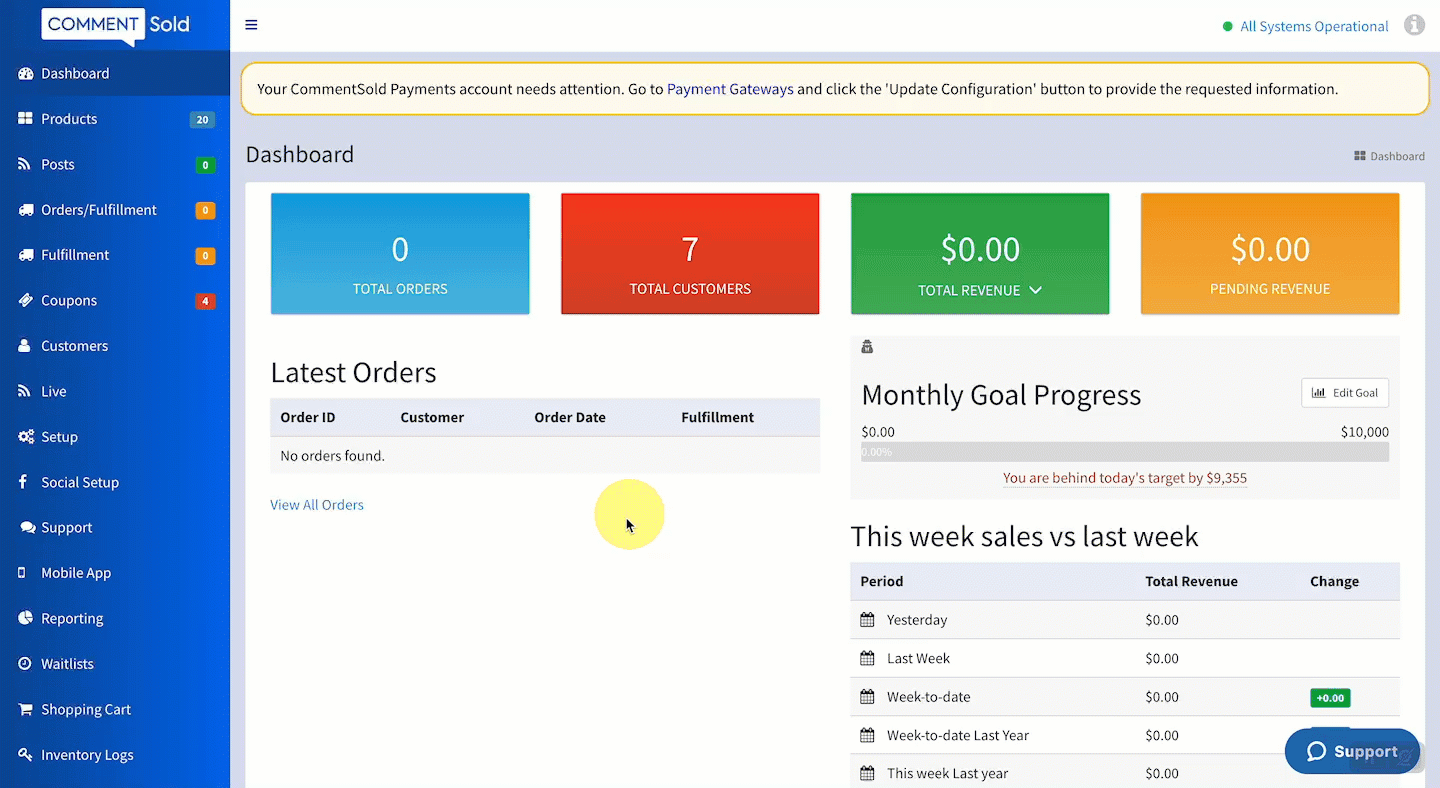 Select Waitlist in the side menu of your CommentSold dashboard.
Locate the product whose reorder status you wish to update and select + Add Status in the Restock Status column. If editing an existing status, select + Edit Status.
In the pop-up, select your Restock Status from the drop-down:

Checking: Select this status if you've reached out to a vendor to check product availability.
Check Again Later: Select this status if the vendor requested you check back with them. Add a note with details, like a specific date or person of contact.
Reordered. Select this status if you have placed a reorder and are waiting to receive the product.
Restock Processed. Select this status once you have received and processed a reorder. You can automatically update this status when you update product inventory.
No Restock Available. Select this status if the product is no longer available for restocking. Include a note (e.g., vendor discontinued product) if desired.

Enter additional notes in the Notes field. These notes will flow through to the product record.
Select Apply.
If you've added restock notes for the product, you can select the product SKU to jump to the product record. You can view notes in the Notes field on the left side of the page.
Learn More
---