Click on any of the images or GIFs in this article for a closer look.
In this article, you'll learn:

How to hide a product on the Waitlist page.

How to filter which products appear on the Waitlist page.

How to clear the waitlist for a product.
About Waitlists
---
Waitlists allow shoppers to express interest in a retailer's sold-out products. By adding a product to their waitlist, shoppers can receive a notification when the retailer restocks the product. It will automatically appear in the shopper's cart, and if the shopper has preauthorized the product, CommentSold will automatically process the order and invoice the shopper.
Retailers can manage products on their Waitlist page, including hiding waitlist products, clearing a product's waitlist, and filtering waitlist products.
How Managing Waitlist Products Benefits Your Business
---
Keep your list of waitlist products simple (and preserve data) by hiding those products you do not wish to reorder at the moment.
Quickly filter waitlist products by collection and restock status.
Clear the waitlist for products you no longer wish to stock and/or do not plan to restock.
Hide a Waitlist Product
---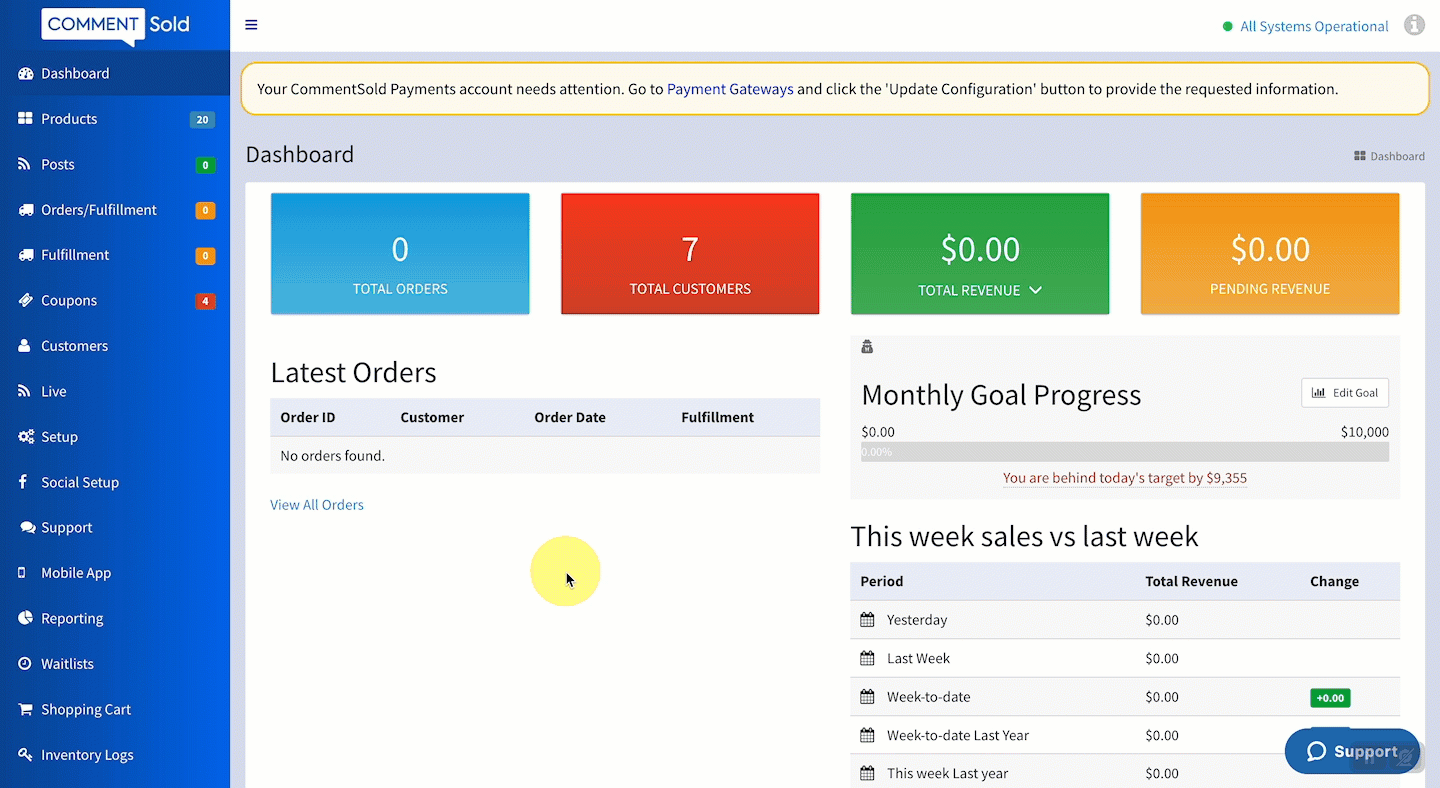 Select Waitlist in the side menu of your CommentSold dashboard.
Select the checkbox to the left of each product you wish to hide.
Select Hide Selected in the top-right corner of the page.
To view hidden products, select Filter.
Select the Hidden checkbox.
Select Apply.
Filter Waitlist Products
---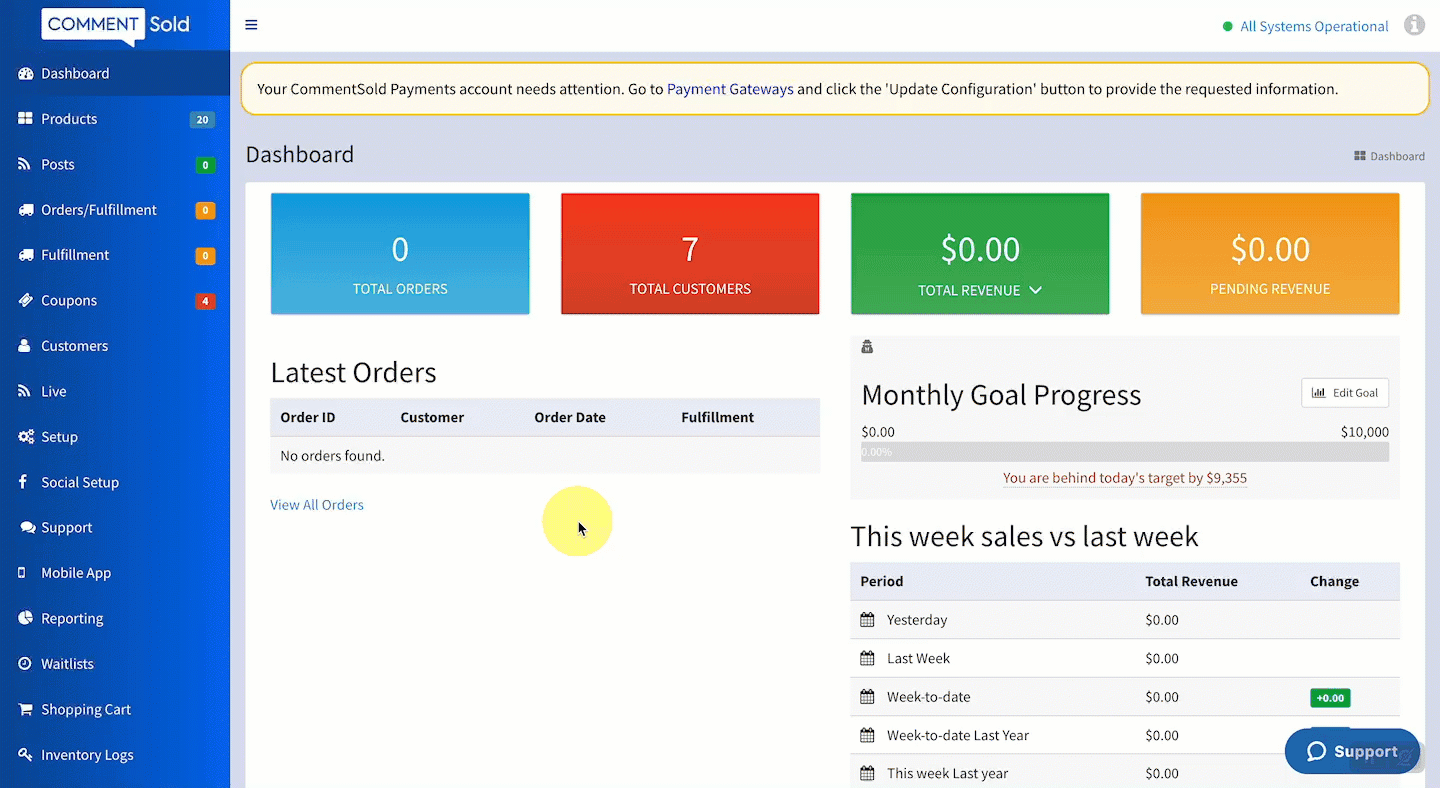 Select Waitlist in the side menu of your CommentSold dashboard.
Select Filters.
Choose your filter parameters.

Date Last Posted. View products you have posted in a specific frame of time. Once filtered, the timestamp will also state where (e.g., Facebook, Instagram, mobile app, etc.) you posted the item.
Restock Status. View products based on a specific restock status (e.g., Checking, Reordered, Restock Processed, etc.).
Collections.

Select Apply.
Clear a Waitlist
---
When clearing a waitlist, you can clear a product waitlist (i.e., remove it from the waitlist of all shoppers) and clear the waitlist of a specific customer.
Clearing the waitlist for an entire product is ideal when you no longer wish to carry the product and/or do not intend to restock the product. You can complete these steps once you've archived a product.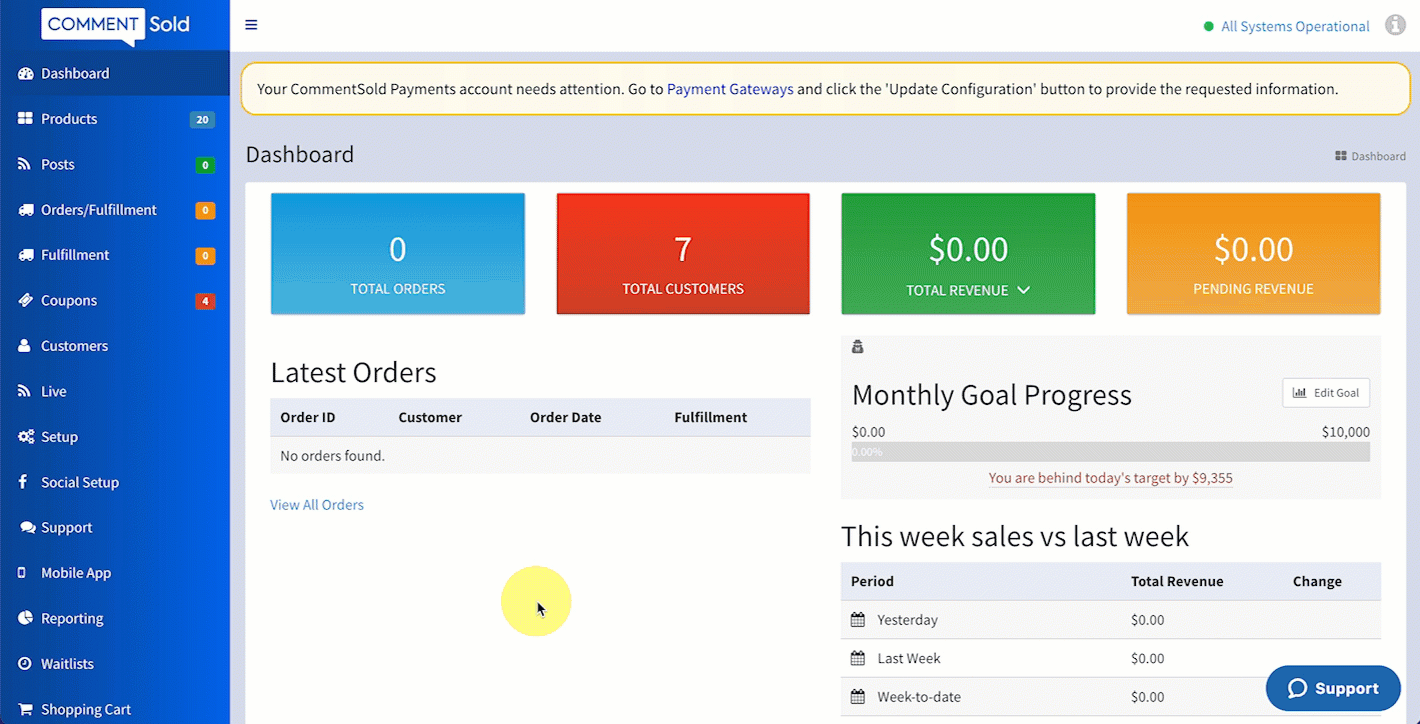 Select Waitlist in the side menu of your CommentSold dashboard.
Locate the product waitlist you wish to clear and select the three-dot icon to the far right of the row.
Select Clear Waitlist from the drop-down.
Confirm your action by selecting Confirm.
Clearing the waitlist for a specific customer is best suited for those who might abuse waitlists to hoard products, and those who routinely waitlist products only to un-waitlist them once restocked.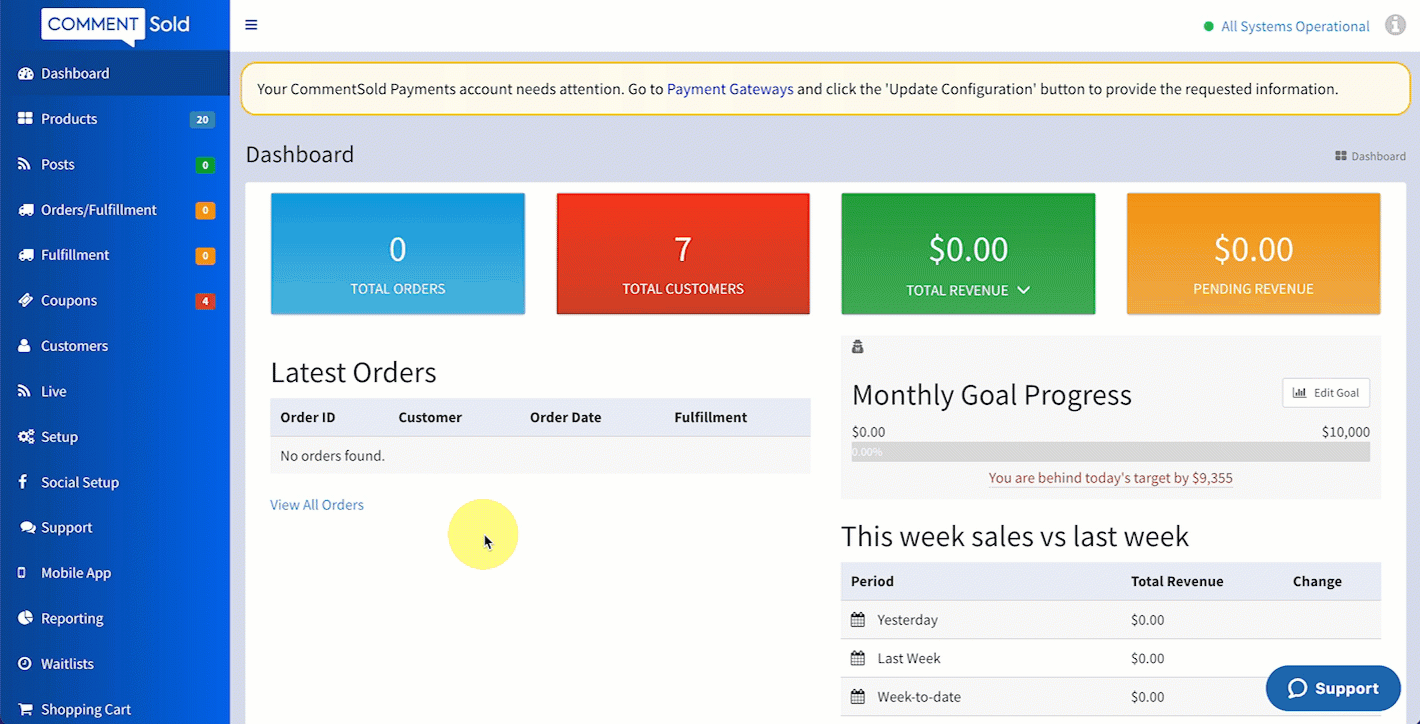 Select Customers in the side menu of your CommentSold dashboard.
Locate the customer in question and select their name.
Scroll and locate the Waitlist section.
To remove all products, select Remove All Items From Waitlist at the top of the section.
To remove a single product, select the three-dot icon to the far right of the product row, then select Remove from Waitlist
Learn More
---