Click on any of the images or GIFs in this article for a closer look.
In this article, you'll learn:

How to notify shoppers who have waitlisted a specific product or variant.
About Waitlists
---
Waitlists allow shoppers to express interest in a retailer's sold-out products. By adding a product to their waitlist, shoppers can receive a notification when the retailer restocks the product. It will automatically appear in the shopper's cart, and if the shopper has preauthorized the product, CommentSold will automatically process the order and invoice the shopper.
Retailers can proactively reach out to those shoppers with a product on their waitlist ahead of the reorder via email. While the email message pre-populates, retailers can change the message to match the voice of their brand. Retailers will also have the option to notify shoppers who waitlisted specific product variants (e.g., color, size, etc.) and shoppers who preauthorized.
How Notifying Waitlist Customers Benefits Your Business
---
Encourage shoppers to preauthorize their waitlist item and lock in that purchase.
Give shoppers the opportunity to take an item off their waitlist so you can better estimate the size of your reorder.
Notify Waitlist Customers
---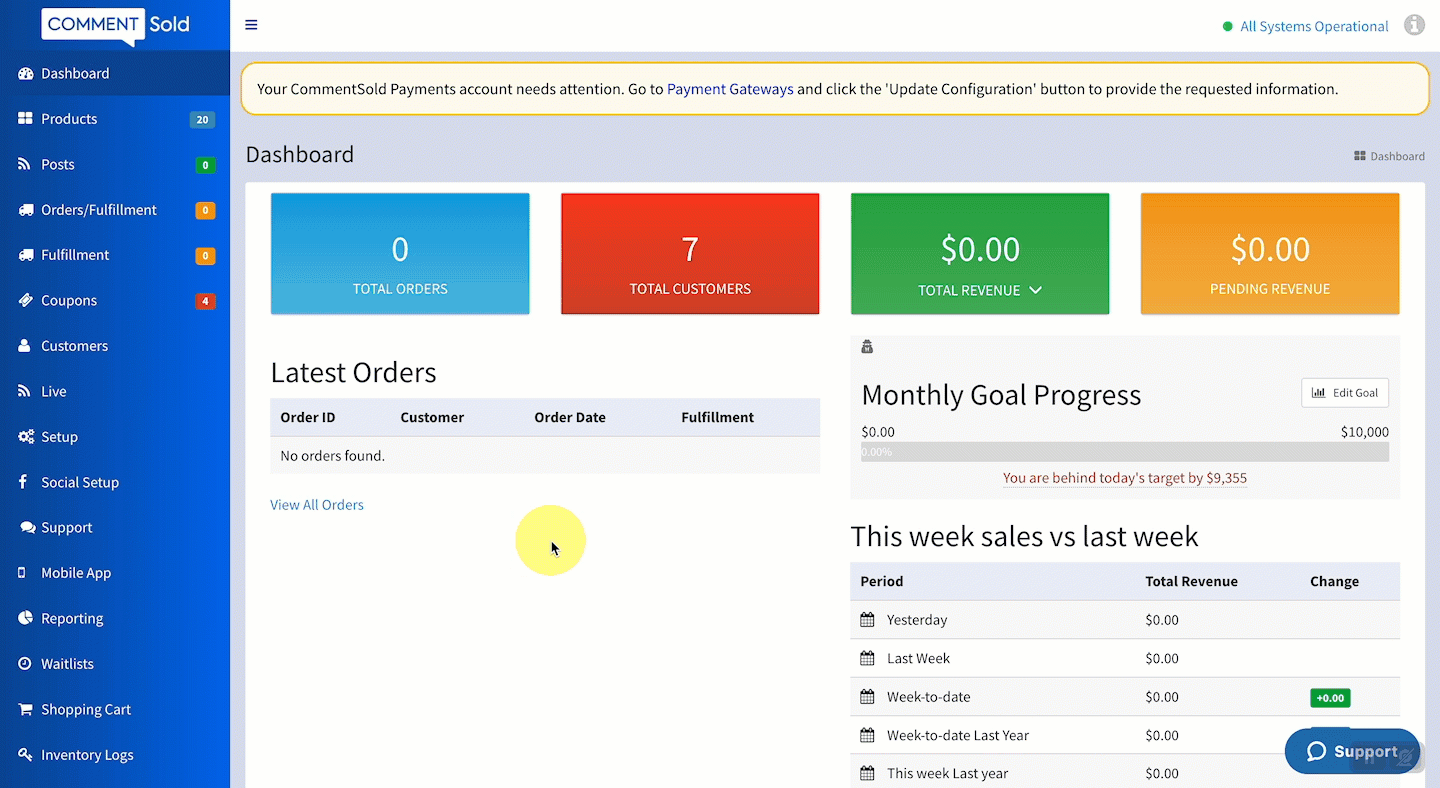 Select Waitlist in the side menu of your CommentSold dashboard.
Locate the product you plan to reorder and select the three-dot on the far right of the row.
Select Email Waitlist from the drop-down list.
Complete the following fields on the pop-up:

Variants. Choose whether to send this message to all waitlist shoppers (Select All) or by specific variant (e.g., color, size, etc.).
Email Subject. Edit the email subject if desired.
Email Body. Edit the email body if desired.
Also message those that are preauthorized? Select this checkbox if you also wish to send this message to shoppers who preauthorized the purchase of this product.

Select Send.
Learn More
---