Click on any of the images or GIFs in this article for a closer look.
In this article, you'll learn:

How to export a CSV of customer details from the Customers page.
About the Customers Export
---
The Customers export allows retailers to view a list of customers along with details contained on a customer record. This includes contact information, first and last purchase dates, total orders, mobile device type, and opt-in status for marketing emails, SMS, and Messenger notifications.
Unlike other CSV exports in CommentSold, retailers can access this export on their Customers page.

When You Should Export this CSV
---
You want an overall view of customers' opt-in status for communications (e.g., marketing emails, SMS, and/or Messenger notifications).
You want to view reporting on referrals—which referral codes are used most, which customers refer the most new business, etc.
Export a CSV of Customer Details
---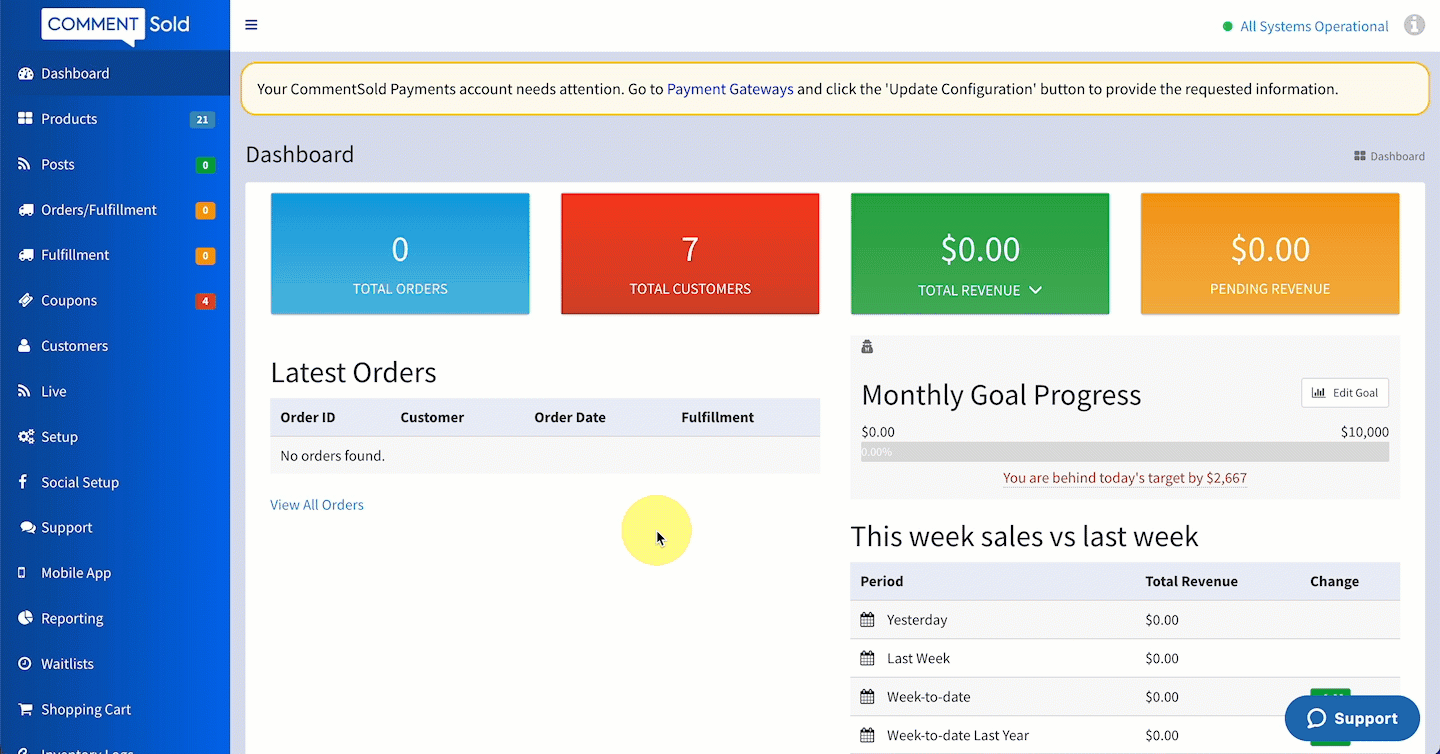 Select Customers in the side menu of your CommentSold dashboard.
Select the Email customers export as CSV. This will send a link to download the file to the email address associated with your CommentSold account.
Open the export email and select the Download Here link.
The CSV file will automatically download to your device. You can locate the file in your Downloads folder and open it using your preferred spreadsheet program.
Learn More
---
Manage Customers. Learn how to access a customer record and the various information you can view on a record.
Export a CSV Report. Learn the various CSV reports CommentSold offers and the data points included in each.