Click on any of the images or GIFs in this article for a closer look.
In this article, you'll learn:

How to run the Live Sale Products report.
About the Live Sale Products Report
---
The Live Sale Products Report (CSV #30) shows retailers how many times they've featured a specific product in live sales, including the first and last date they featured the product.
In addition, retailers can see when they first posted the product to social media and their mobile app.

When You Should Run This Report
---
If you want to feature a product in a live sale but don't know the last time you last showed it.
If there is a product that hasn't been performing as well as you hoped and you want to know how many times you've featured it in a live sale.
Run the Live Sale Products Report
---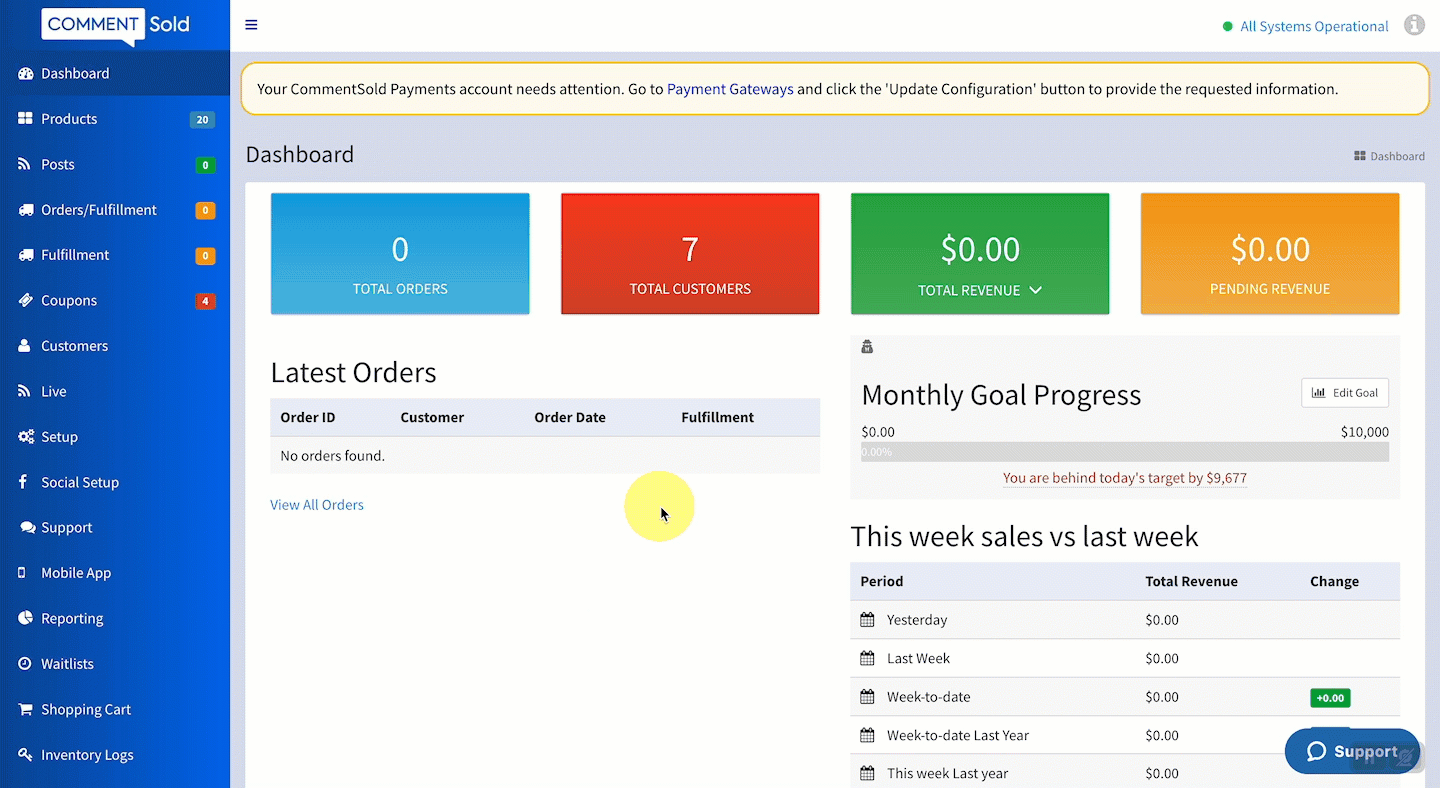 Select Reporting in the side menu of your CommentSold dashboard.
Select CSV from the report options listed at the top of the page.
Define your Start Date and End Date in the fields provided, then select the Retrieve button.
Scroll and locate CSV #30 the Live Sale Products Report.
Choose whether to View the report or Generate and Email.

View. Download a copy of the CSV report to your device.
Generate and Email. Send an email to your shop's primary email address that contains a link to download the report.
Learn More
---