If you have already created a shipping label but need to make changes for any reason, you will need to refund and repurchase the label.
Note: If you do not see the options referenced in this article, reach out to chat support to ensure you have the appropriate permissions enabled to be able to process label refunds and cancel tracking.
Watch the video below or read on to learn how to refund and repurchase a label!


Refunding a Label
Any team member that has "All Permissions" or the "Manage Refunding Labels" team permission will be able to perform refunds on shipping labels. If you have these permissions, you can refund a label using the following steps.


First, you will need to refund the label and set the order(s) back to "Processing." Click on the Orders/Fulfillment tab in your CommentSold dashboard and search for the order number whose label you would like to refund. If you are combining orders, it is possible for more than one order to be associated with a label.
Click on "Packing Slip" to see all of the associated orders. In the screenshot below, you can see that the packing slip is associated to a single order (order #31).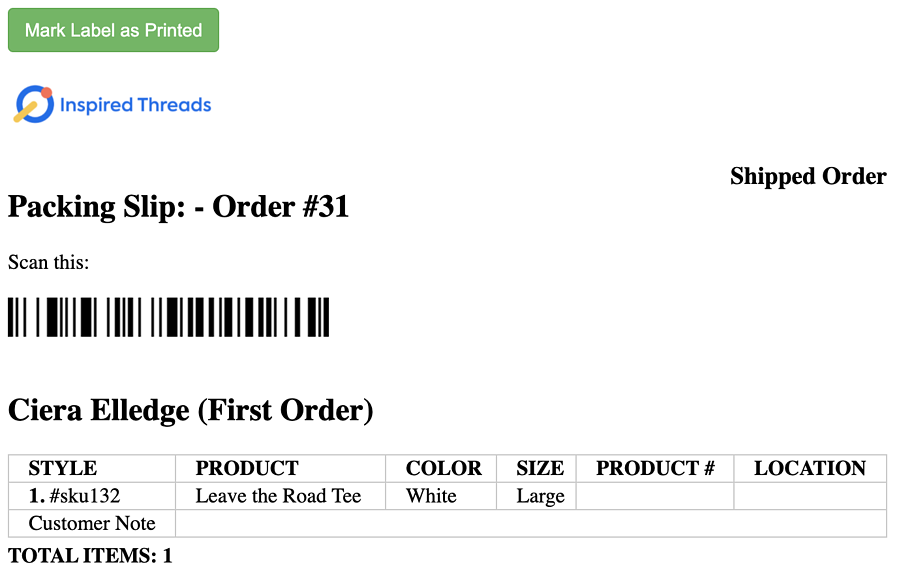 Keep the packing slip open in the current tab so you can reference the order number later in the process.
Go back to the order within the Orders/Fulfillment tab. Click the label/tag icon to the far right of the order.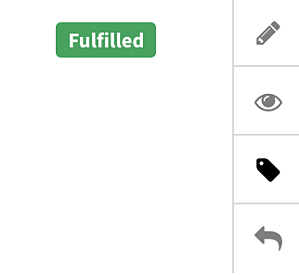 Click the white "Refund Label" button. This will also delete tracking for all associated orders.
Note: Once you have refunded the label, mark VOID on the printed one so that you know it is invalidated and should not be used!
Set all orders that were associated with that label to "Processing" status. It is important to do this for each individual order associated with the label, or else the order will not be assigned a new label (it will remain in "Label Printed" status). Reference the packing slip you have open in the other tab for the order numbers.
Repurchasing a Label
Click the button to "Create Labels" at the top of the Orders/Fulfillment page.
Enter the appropriate weight in ounces, as well as package dimensions (if applicable).
Purchase the label and reprint as you normally would!