Click on any of the images or GIFs in this article for a closer look.
In this article, you'll learn:

How you can combine dupliate accounts in CommentSold.

How CommentSold prompts shoppers to combine their duplicate accounts.
About Duplicate Accounts
---
Duplicate accounts share identical information such as an email or shipping address. Duplicate accounts often occur when a customer first creates an account using an email, then later creates an account (or logs in) using their Facebook or Instagram credentials.
If either of these social accounts uses the same email address the shopper used to create their first account, then CommentSold will flag the second account as a duplicate.
You and your CommentSold team can combine duplicate accounts, and shoppers with duplicate accounts will also be prompted to merge their accounts. Combining these accounts will merge account details, order history, waitlist history, and more.
While you may notice a decrease in the number of customer accounts as you and/or customers merge duplicate accounts, CommentSold will always preserve the Create Date for the customer's oldest existing account. This ensures that you can continue seeing which accounts are your longest-standing accounts.
How Merging Duplicate Customer Accounts Benefits Your Business
---
Merge custom order history to better recommend products via Secondary Offers and Mystery Items.
Keep your customer listing accurate and up-to-date.
Better asses average order value (AOV) across your customer base.
Combine Duplicate Customer Accounts
---
Retailers can combine duplicate customer records on the Customers page.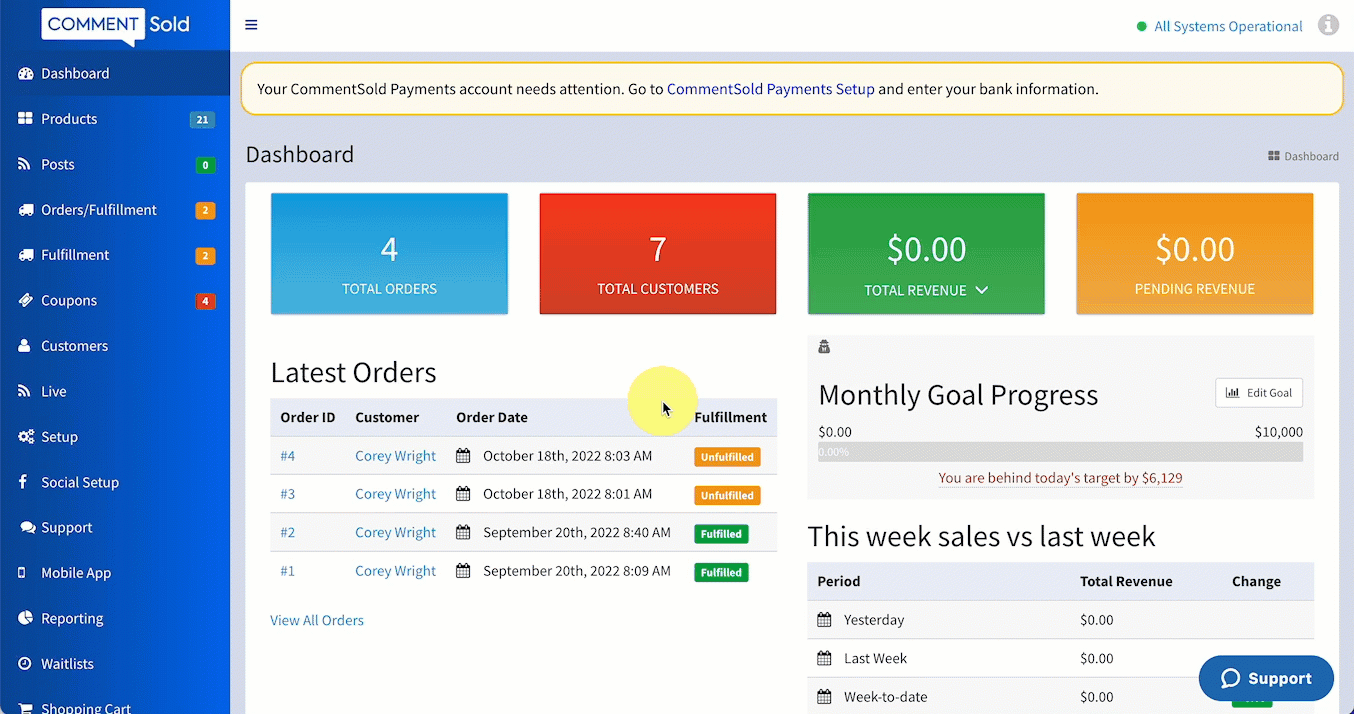 Select Customers in the side menu of your CommentSold dashboard.
Select Combine Multiple Accounts at the top of the page.
Review the list of duplicate accounts. These accounts share identical contact information, suggesting they are the same customer.
Select the checkbox to the left of the accounts you wish to combine, then select Combine Selected Accounts.
How Customers Can Combine Duplicate Accounts
---
When CommentSold detects duplicate accounts, customers will see a message at the top of their account page. This message will prompt them to request an email link that will combine the duplicate accounts.
Similarly, suppose a shopper is not logged into their account and checks out using the email associated with their account. In that case, CommentSold will prompt them to merge their account information by sending a link to their email.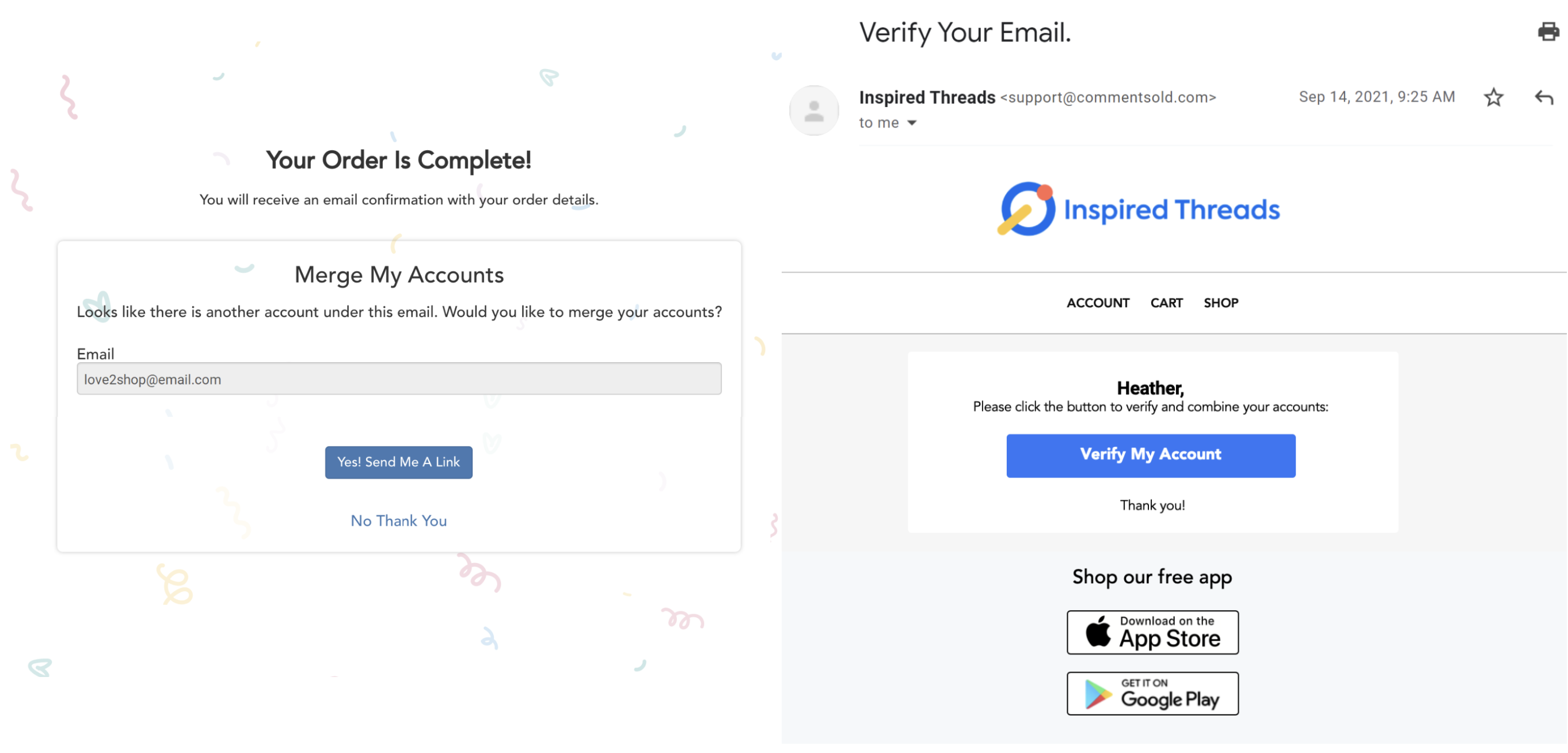 Once they enter their email and select Send Me a Link, the shopper will get an email that allows them to verify and combine their accounts. After selecting the Verify My Account button in the email, they'll be redirected to their account page where they'll be notified that the merge was successful.
Whichever account they were logged into when they initiated the merge will be the remaining account. All their payment data, order history, waitlist status, and rewards from the duplicate accounts will be combined into this single record.
Learn More
---