Learn what to expect with duplicate customer accounts and how they can be combined.
Occasionally, you may notice that there is more than one account for the same shopper in your customer records. These will need to be merged to combine their records and to merge account details, order history, waitlist status, and more.
Duplicate customer accounts usually result from a shopper creating an account via their email, then later creating an account via Facebook or Instagram.
Fortunately, there are some simple ways to get duplicate accounts combined:
Prompting the Customer to Combine a Duplicate Account
The first is to allow the system to encourage shoppers to combine the duplicates themselves.
When a customer is not logged in and provides an email address at checkout that is an exact match to another customer record, they will be notified that they already have another account under that email. When this happens, the system will prompt them to merge their account information by requesting a link be sent to the email address of their choice.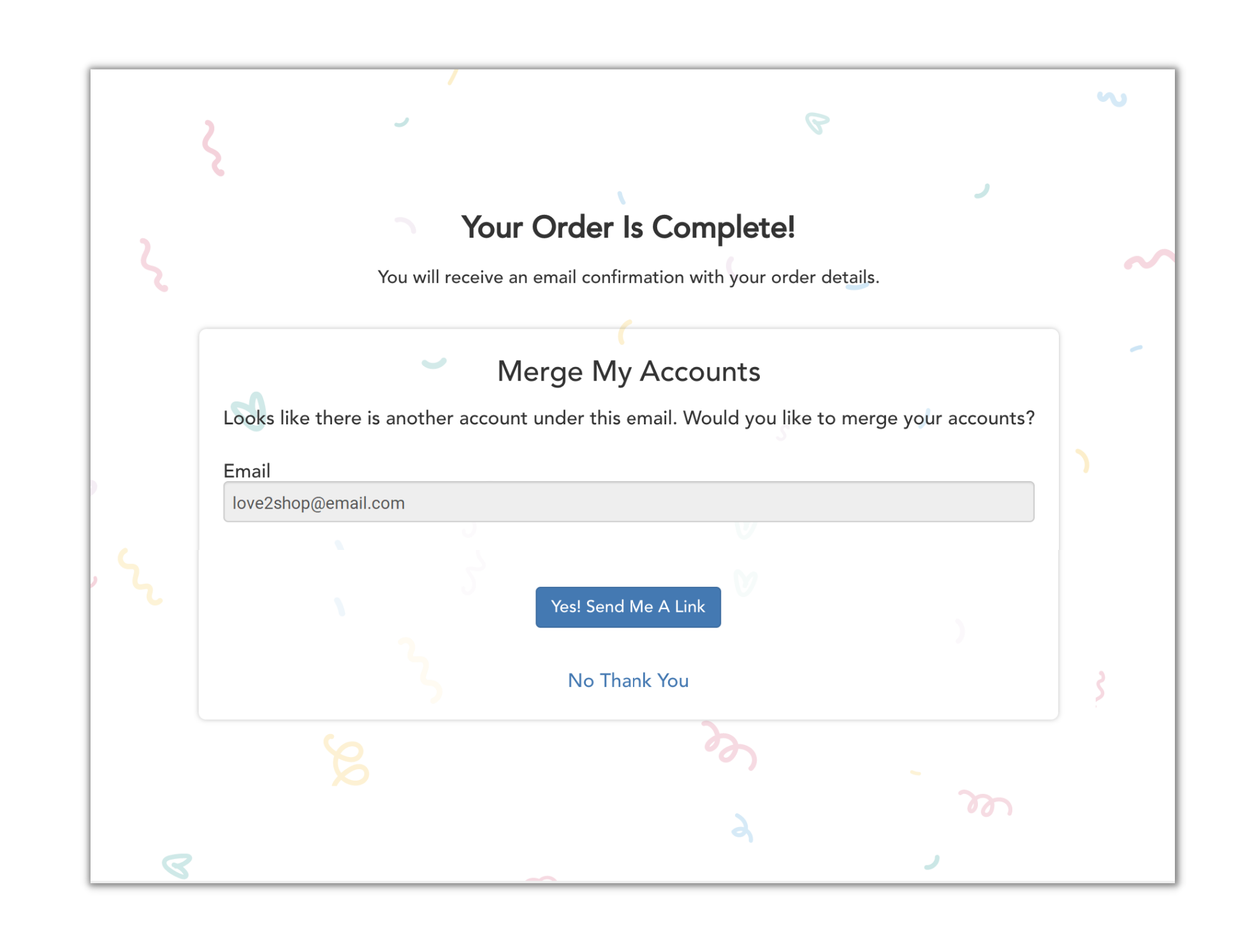 Upon entering their email and clicking "Send Me A Link!", they will get an email that allows them to verify and combine their accounts with a simple click of a button.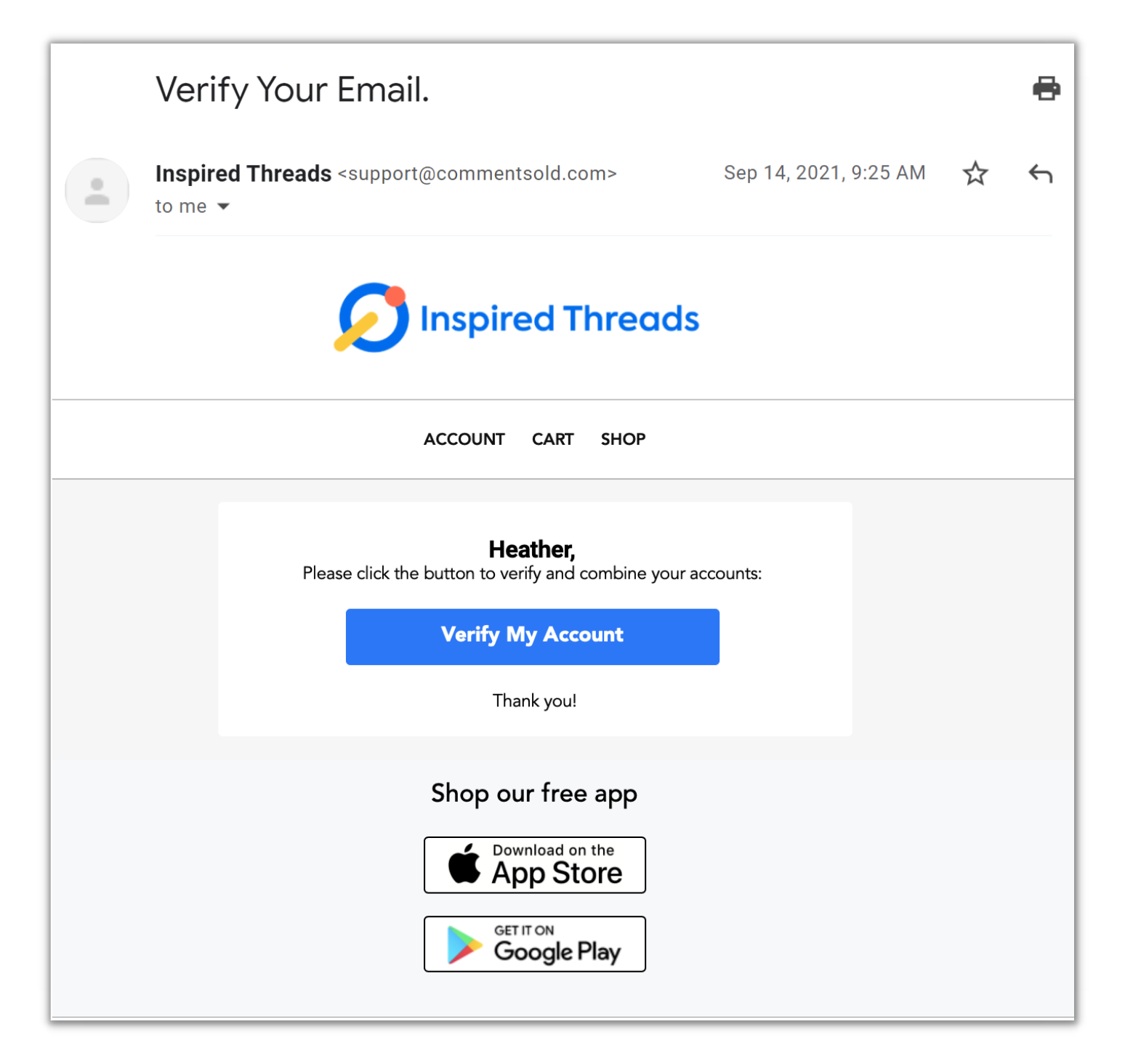 When they click "Verify My Account" button in the email, they'll be redirected to their account page where they will be notified that the merge was successful.
Whichever account they are logged into when they initiate the merge will be the remaining account. All their payment data, order history, waitlist status, and rewards from the duplicate accounts are now combined into this single record.
Merges made on the customer's behalf will also be reflected through the Customers tab of your CommentSold dashboard. You may experience a decrease in the number of customer accounts as shoppers merge their duplicates. That said, CommentSold will always preserve the "Create Date" for the customer's oldest existing account when they are merged, so you will still be able to tell which accounts are your longest standing.
Merging Customer Records from the Customers Tab
Merging customer accounts as a shop admin or team member is also a simple process. CommentSold will help you to identify and combine duplicate records straight from the Customers tab.
To begin, visit the Customers tab of your CommentSold dashboard. Click the Combine Multiple Accounts button at the top of the page.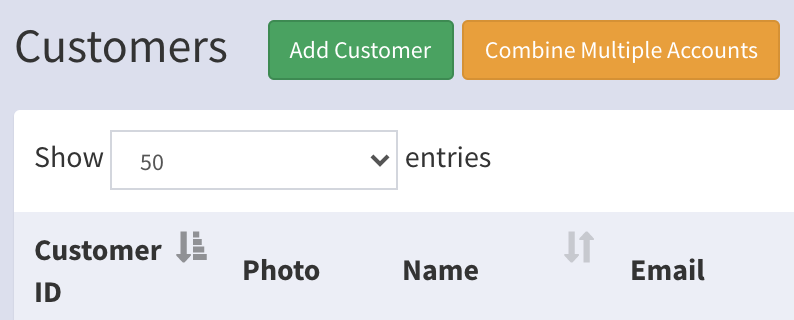 You will then see suggested accounts to consider for combining. These accounts share contact information, which suggests they are the same customer.

Review the suggested account combinations and check the boxes next to any you would like to combine. Merges cannot be undone, so make double-check these before moving forward.
When you're ready, click the red Combine Selected Accounts button at the bottom of the page. The page will refresh and you will see a blue banner confirming that the account merge was successful!