Click on any of the images or GIFs in this article for a closer look.
In this article, you'll learn:

Where to view your Instagram stories in your shop's mobile app.

How to hide a story so it does not appear in your mobile app.

How shoppers experience shopping an Instagram story from within your mobile app.
About Instagram Stories
---
Instagram stories allow Instagram users to share photos and videos to their Story, which are then visible to followers of their Instagram accounts.
Shops take advantage of this feature to share item photos and/or videos as well as fun, "behind the scenes" looks at the shop and the people who work there.
When you connect your Instagram account to CommentSold, your Instagram stories will also publish to your branded mobile app. There, shoppers can view and interact with your stories without ever leaving your mobile app.
How Sharing Instagram Stories in Your App Benefits Your Shop
---
Put together creative, engaging stories that can build rapport and brand loyalty with your shoppers.
Bring awareness to your Instagram account for those app shoppers who might not know you had one.
Easily hide stories you don't want to be featured in the app.
View Instagram Stories in Your Mobile App
---
Similar to the Instagram experience, when there is an active or unviewed story available, shoppers will see a highlighted border around your shop logo toward the top-left corner of the app.
Shoppers can tap your logo to view all of your active Instagram Stories. If there are multiple active stories, shoppers will be able to view them all, just as they would on Instagram. If there are no active Stories, the icon will not have a border.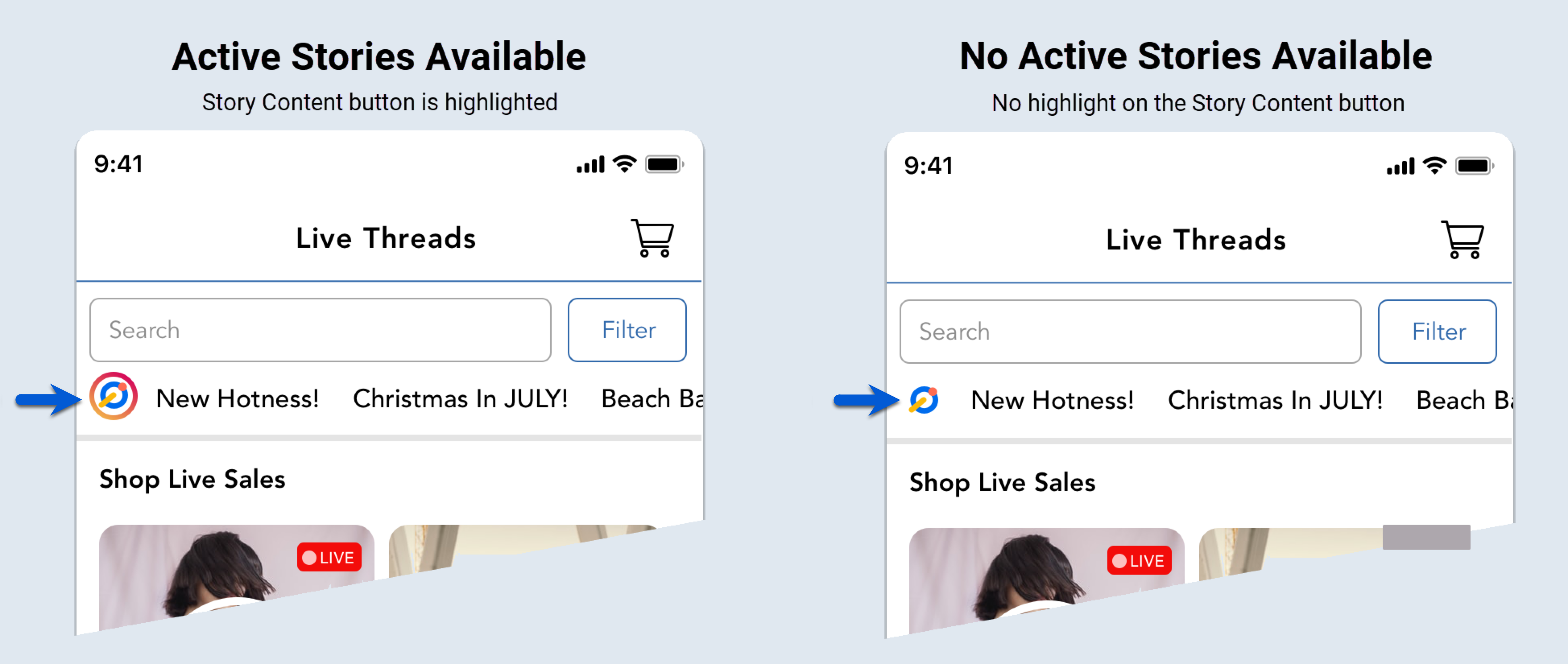 Note:
The Story Content button appears in your app by default. If you wish to remove it, you can select the
Show IG Stories in App
toggle on the Instagram tab of your
Social Setup
page. When disabled, the Story Content button is hidden and no stories will be available through your app.
Hide Instagram Stories from Your Mobile App
---
If your shop is running an Instagram-specific giveaway or if you simply have a story you do not want to be shared on your shop's mobile app, you can easily hide it from view.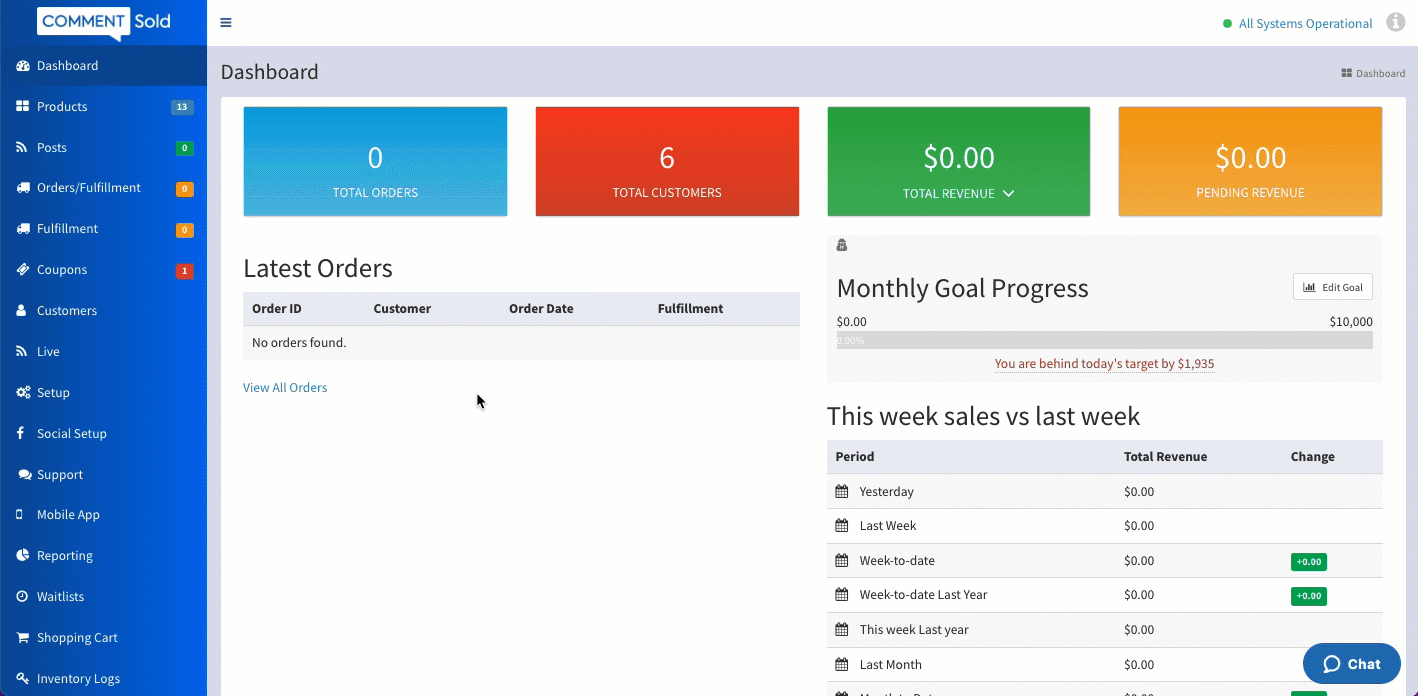 Select Posts in the side menu of your CommentSold dashboard.
Select the Instagram Stories tab.
Locate the story you wish to hide and select the checkbox in the Hide In App column toward the far-right of the story's row.
Shop Instagram Stories in Your Mobile App
---
You can make your Instagram stories shoppable by linking an item in the story. Shoppers can also shop these stories within your mobile app.
When shoppers view a shoppable story, they will have the option to select the I Want It button at the bottom of the app. This will prompt them to select their preferred variant and add-to-cart before proceeding to the checkout page.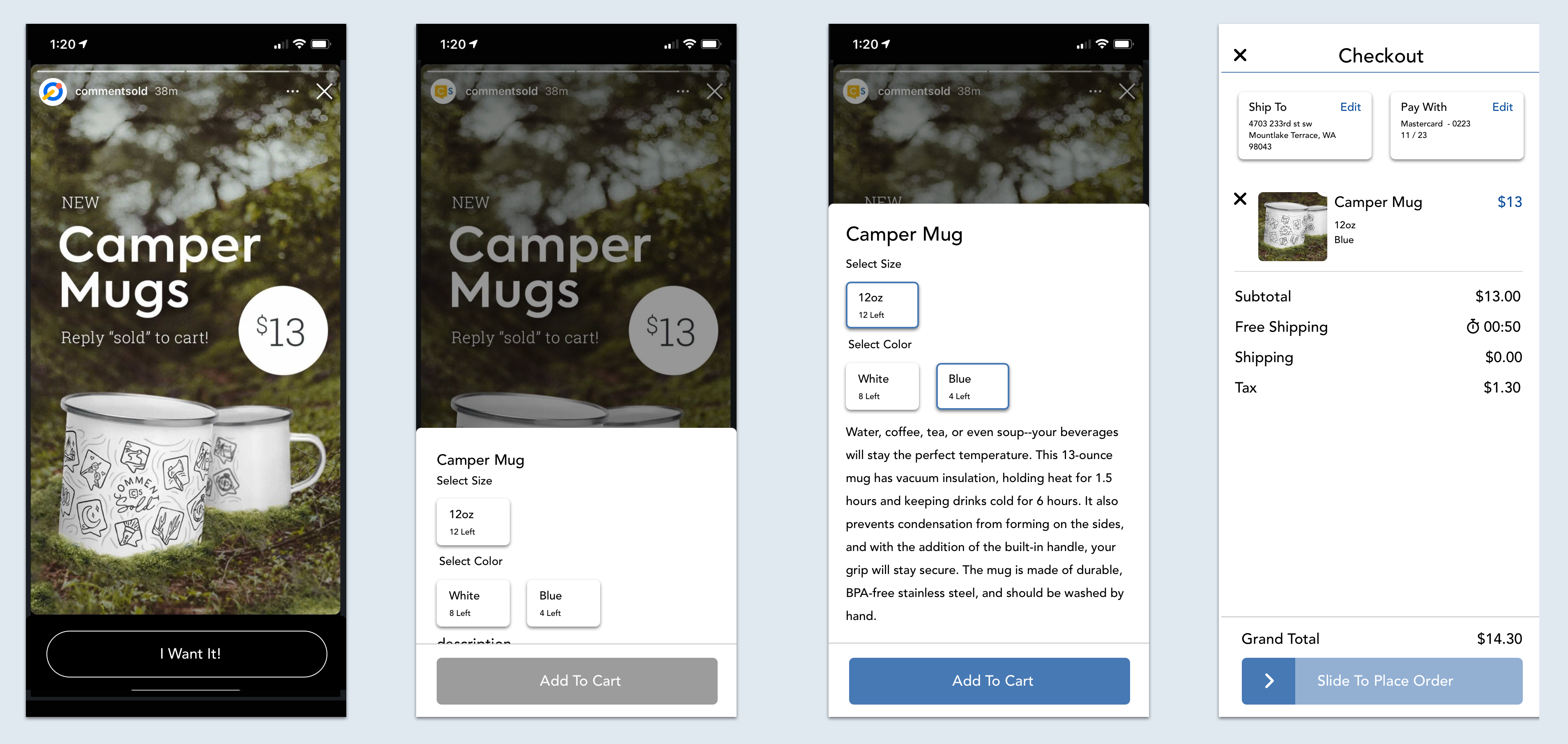 Learn More
---