Click on any of the images or GIFs in this article for a closer look.
In this article, you'll learn:

How to enable your shop's abandoned cart recovery email.

How to send yourself (or a member of your team) a test email preview.
About the Abandoned Cart Recovery Email Automation
---
Research shows that nearly 70% of online shopping carts are abandoned, but the good news is you can recover these sales.
With an abandoned cart recovery email, you can target shoppers who placed one or more items in their cart but did not complete the checkout process. The email provides a link back to the shopper's account page and invites them to complete their checkout.
CommentSold's abandoned cart recovery email series contains three emails: a reminder that the shopper has an item in their cart, a reminder to check out before the cart timer expires, and a notice that the cart expired but the item(s) is still available in your shop.
Note: Abandoned cart recovery email messages cannot be customized.
How an Abandoned Cart Recovery Email Benefits Your Shop
---
Boost sales and conversions by re-engaging shoppers who abandoned a purchase.
Create a sense of urgency with a cart expiration timer.
Enable Your Abandoned Cart Recovery Email Automation
---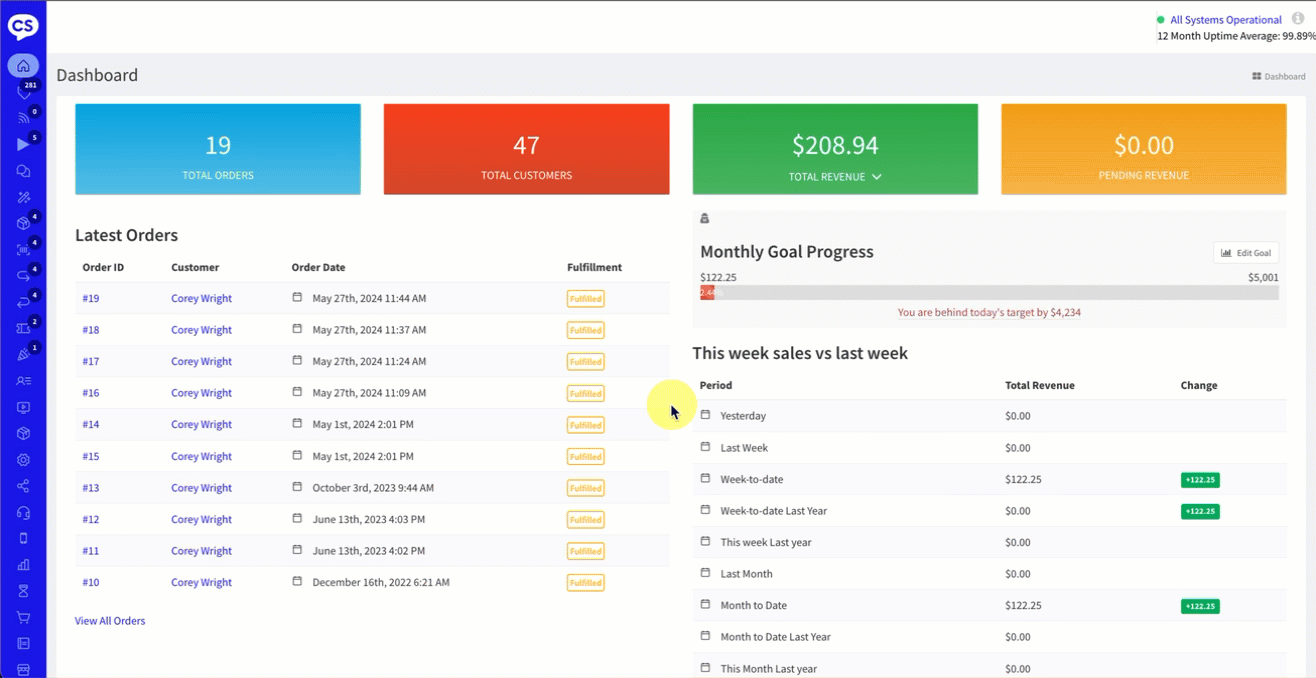 Select Setup in the side menu of your CommentSold dashboard, then select Marketing Automation at the top of the page.
Choose your Shopping Destination from the drop-down at the top of the page. This tells CommentSold where to link the shopper to in the email (i.e., the shopper's account page or your webstore).

Note: This setting affects all automations listed on this page.

Locate Abandoned Cart Recovery in the Ongoing Campaigns section on the right side of the page.
Select the Inactive toggle to the far right of the automation.
You can preview the email message by entering your email in the Send Yourself a Test Email field and selecting the Send Test button.
If everything looks good, select Activate to enable your abandoned cart recovery email automation series.
The first email in the abandoned cart recovery email series will send 15 minutes after a shopper abandons their cart.
Want to know how many abandoned cart recovery emails your shop has sent? Check out the number in the lower-left corner of your activated automation's section.
Note: When you activate your abandoned cart recovery emails, CommentSold will immediately send the first email to those customers who currently have abandoned carts. Moving forward, CommentSold will email customers as they abandon carts.
What Your Shopper Experiences
---
Email automations are branded with your shop's logo and links. Shoppers can tap Complete Checkout or View My Cart to return to their checkout process.
Learn More
---