Click on any of the images or GIFs in this article for a closer look.
In this article, you'll learn:

How to restore a previous version of your CommentSold webstore.
About Webstore Versions
---
CommentSold offers several tools that allow retailers to customize their webstore. When a retailer changes the design such as adding a slideshow or removing a featured collection, and then publishes that change, CommentSold stores the previous design.
By storing previous versions of a webstore, CommentSold makes it easy for retailers to restore a previous design or revert their design changes quickly. Retailers can choose to restore a previous version of their webstore, not just the most recent version. Restoring an earlier version of a webstore will override any unsaved changes to the current design.
How Restoring a Previous Webstore Version Benefits Your Business
---
Quickly undo accidentally published design changes.
Save time by immediately loading a previous design rather than recreating the work.
Build out a new design for a holiday or upcoming promotion, then revert to your standard design post-holiday or promotion.
Restore a Previous Webstore Version
---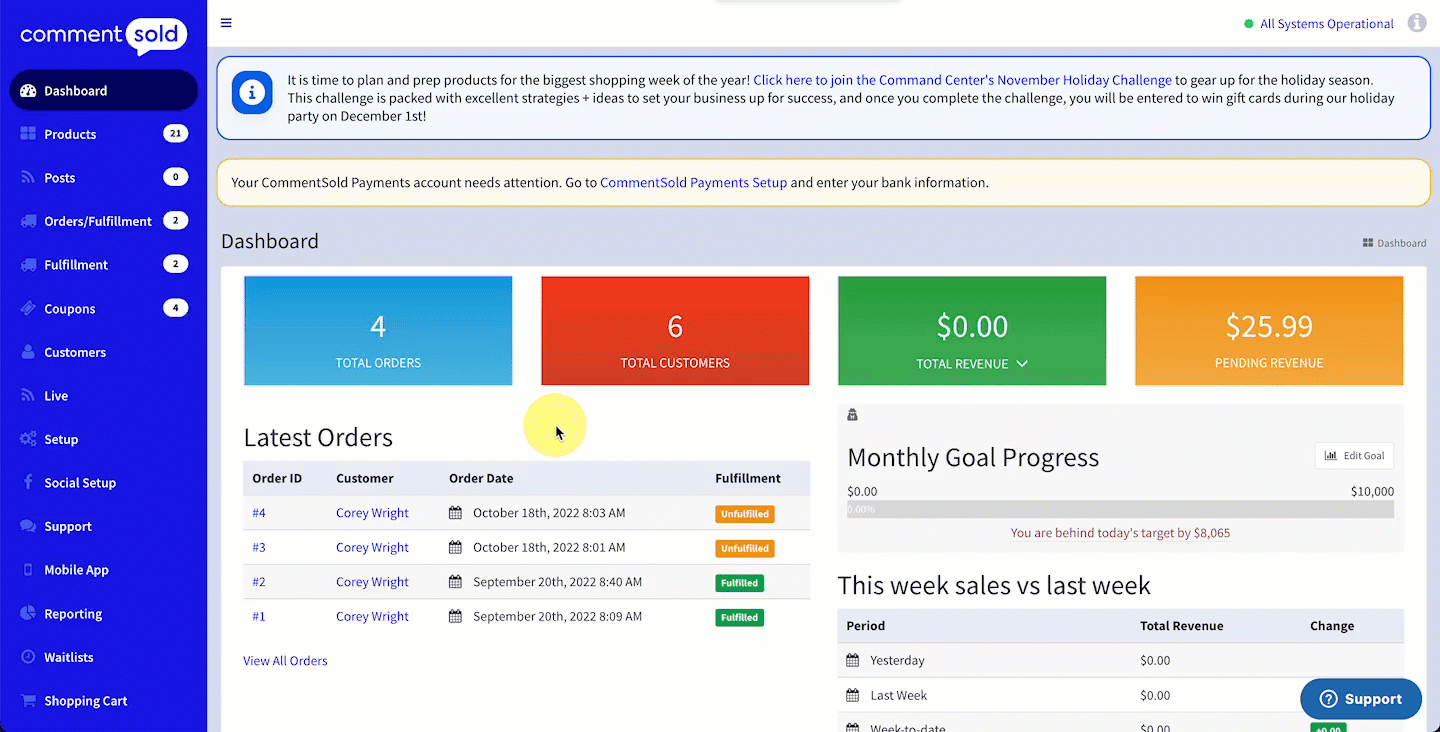 Select Webstore Design in the side menu of your CommentSold dashboard.
Select Previous Versions in the top-right corner of the page.
In the pop-up, locate the version you wish to restore, then select Restore to the far right of the row.
Review and confirm your action by selecting Yes, Restore.
Learn More
---