Click on any of the images or GIFs in this article for a closer look.
Get creative with your website design and navigation knowing you can easily restore a previous version whenever you want.
Want to experiment with a new website look, but worry about losing your tried-and-true design? With the CommentSold Website Creator, you can easily restore a previously published design for your website.
Make changes with confidence knowing significant rework won't be required if you're not satisfied with your recent changes. Restoring a previously published version of your website will discard any current, unpublished edits you've made.
Note:
Restoring a previously published version of your website will revert changes to your navigation menu, widget changes to your
homepage
, and overall branding changes, such as color palette, font, and other options found on your
Appearance
tab. Restoring does not undo the existence of any pages and/or collections you created since the version you choose to restore.
Restore a Previous Version of your Website
---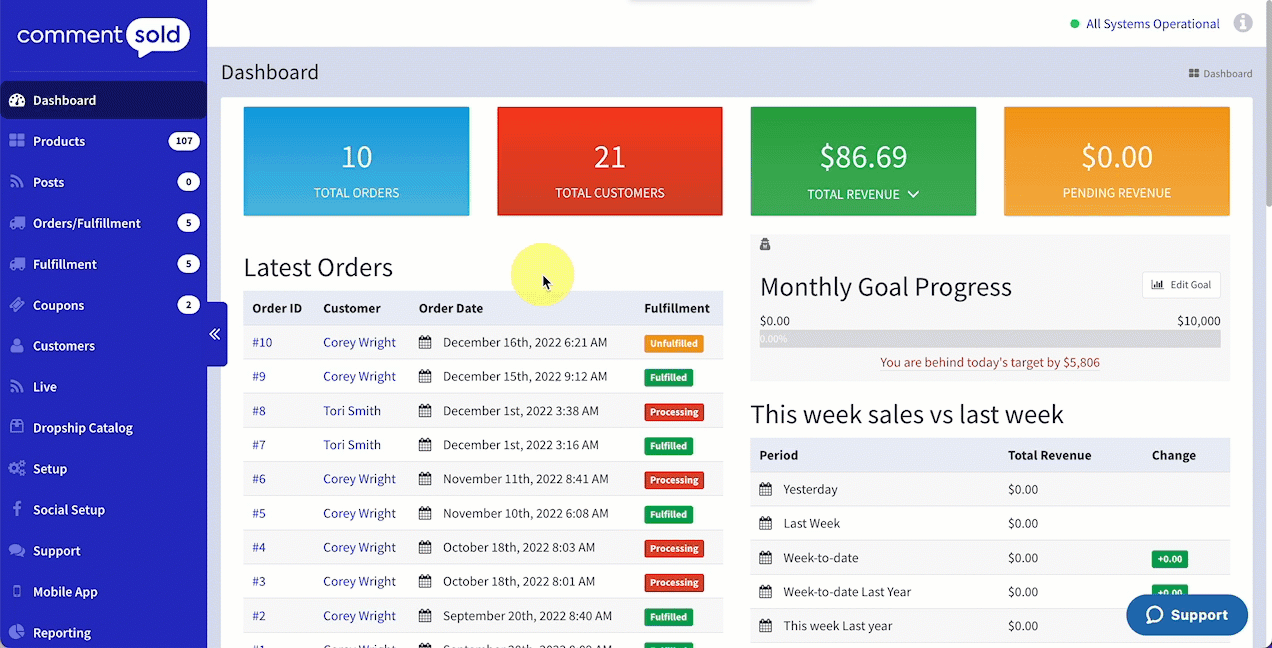 Select Site Creator in the side menu of your CommentSold dashboard.
Select the drop-down menu to the right of the Publish button in the top-right corner of your Site Creator.
Select Previous Versions from the drop-down list.
In the pop-up, select the version you wish to restore, then select Restore on the far right of the version row.
You will be prompted to confirm your action in a second pop-up. Select Restore to confirm.
Learn More
---