Click on any of the images or GIFs in this article for a closer look.
Product collections let you group products by a specific category. Not only do collections help organize a webstore and mobile app, but they allow shoppers to quickly locate the products they wish to browse and purchase.
You have complete flexibility when creating collections. For example, you can create a collection for a specific clothing type (e.g., Tops, Dresses, etc.), occasion (e.g., Christmas Decor, Wedding Outfits, etc.), promotion (e.g., Clearance, New Arrivals, End of Summer Sale, etc.), and more.
Once you create a product collection, you can add products to a collection and choose to feature one or more collections on your website.
Create a Product Collection
---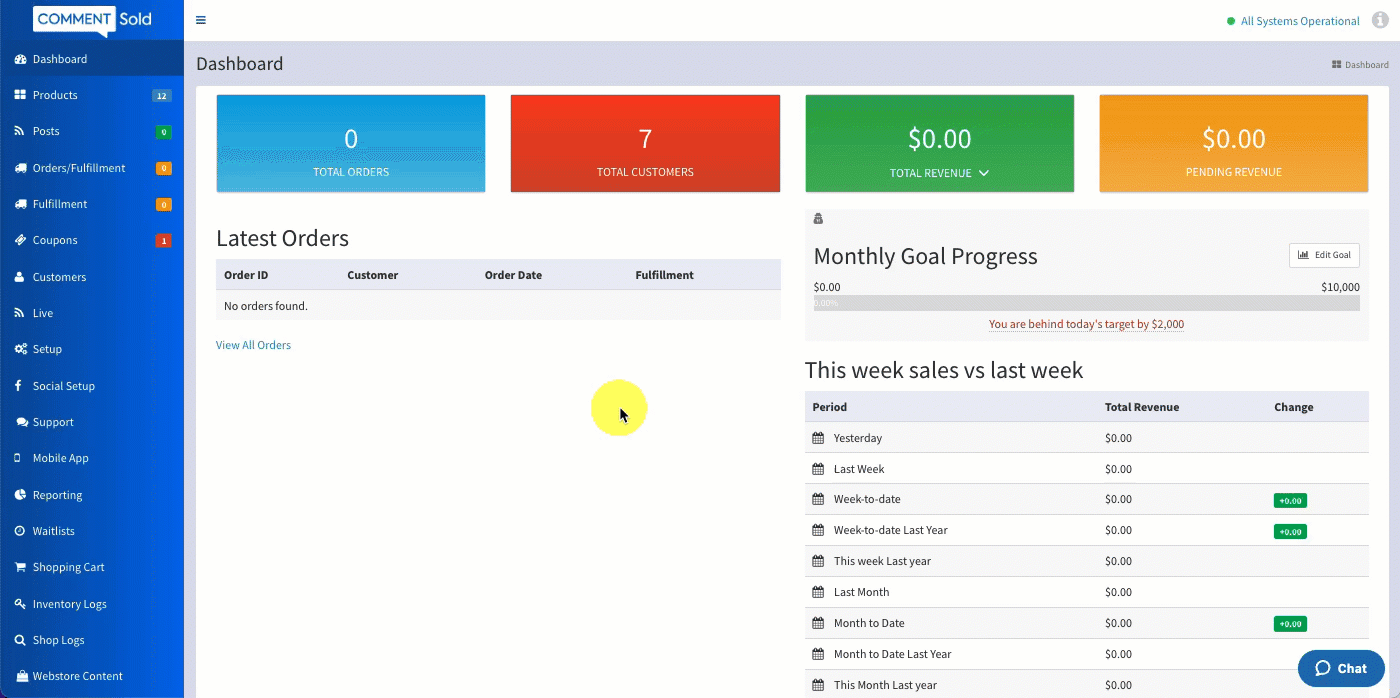 Select Webstore Content in the side menu of your CommentSold dashboard.
Select Collections from the menu at the top of the page.
Select Add Collection on the right side of the page and complete the following fields:

Collection Title. Enter the collection title for this page. This title will appear as a link in your webstore's navigation menu.
URL. Enter the extension name for the collection. You'll notice that CommentSold populates the first half of the URL, including the /collections folder. Keep the URL simple to prevent broken links. Only use letters and numbers. Try not to include spaces, dashes, or other special characters.
Content. Enter a description or additional information for this collection, if desired. This content will appear on the collection page.
App Sorting Position (optional). Order how collections appear on your mobile app. The number you assign designates the collection's place in the order. For example, if you wish for this collection to show before all your other collections, you would enter 1.
Auto Remove Products After X Days (optional). Remove products from your collection after a specific number of days from the date it was published. This can be helpful if you wish to remove products from a collection intended as a limited-time sale.
Collection Image (optional). Select Choose File to select a collection cover image from your device.
SEO Collection Title (optional). Adding an SEO collection title can help search engines (e.g., Google) rank a page higher when shoppers run a search. Learn more about SEO collection (page) titles here.
SEO Meta Description (optional). Summarize the contents of this page. This description can help search engines (e.g., Google) rank a page higher when shoppers run a search. Learn more about SEO meta descriptions here.

Select Add Collection in the bottom-right corner of the page.
If you ever wish to edit or remove a page, you can do so by selecting the three-dot icon on the far right of the collection row.
Learn More
---