Click on any of the images or GIFs in this article for a closer look.
About Sezzle
---
Sezzle is a popular "buy now, pay later" option that allows your shoppers to purchase items today and make four interest-free payments over a six-week period.
Sezzle charges shops a percentage of the total order amount to keep the option interest-free to customers. While shoppers will pay for their orders from their account page or your mobile app, payments run through Sezzle—CommentSold does not hold any of these funds.
Sezzle is one of several payment gateways you can connect to CommentSold. Learn about other available payment gateways here.
How Sezzle Benefits Your Shop
---
Allow shoppers to split payments into four installments, which encourages them to place larger orders.
Increase revenue and overall customer retention. CommentSold data shows customers are 21% more likely to make repeat purchases from a shop using Sezzle versus other payment processors.
Receive a customer's total order amount, less the fee deducted by Sezzle, immediately.
Before You Connect Your Account
---
You'll want to make sure you've completed the following before attempting to connect Sezzle to CommentSold:
Sezzle Merchant Account applications may take up to 3 business days to be approved. If your application is not approved, contact Sezzle. Once they resolve issues with your application, you may request another review.
Activate Sezzle
---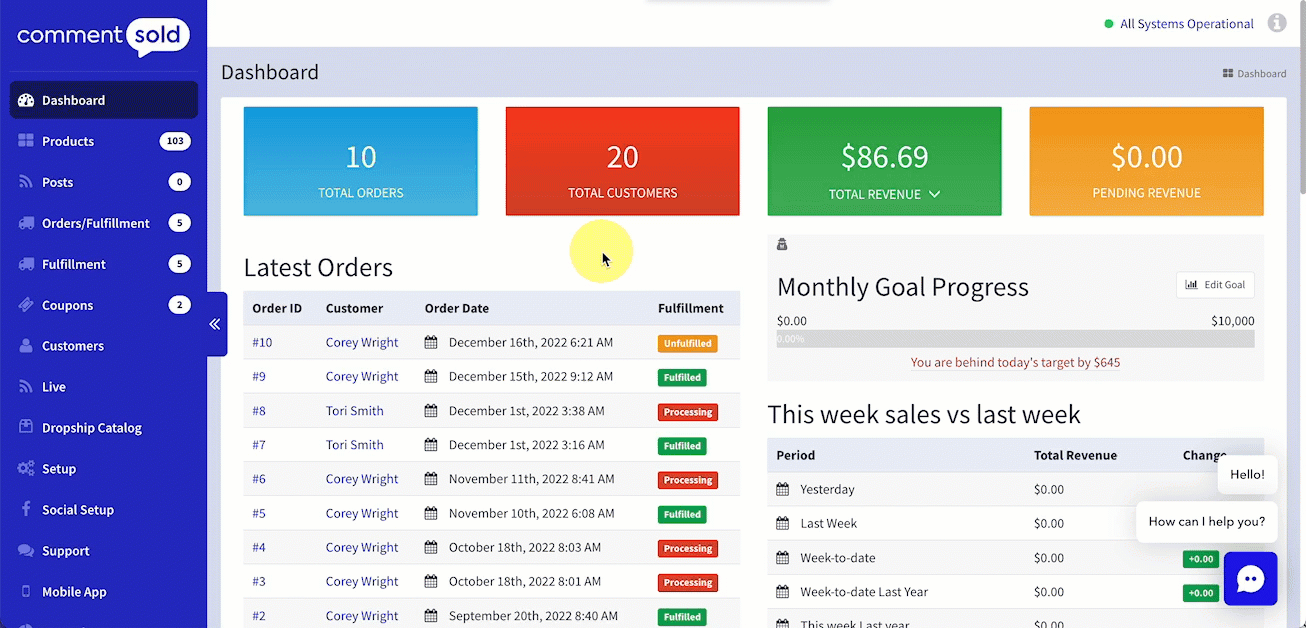 Select Setup in the side menu of your CommentSold dashboard.
Select Payment Gateways from the options listed at the top of the page.
Locate the Sezzle section.
Copy your Sezzle API keys from your Sezzle account and paste them into the corresponding fields in CommentSold.
Select Update Keys.
Enable Display on Product Page to ensure the install payment amount for a product displays on the product page.
Learn More
---