Click on any of the images or GIFs in this article for a closer look.
In this article, you'll learn:

How to set a default audience for posts made to Facebook via CommentSold.
About Facebook Audiences
---
Facebook allows users and businesses to choose the audiences with which to share their posts, photos, videos, and more (i.e., Friends, Public, etc.).
With CommentSold, retailers can post directly to Facebook and start a live sale broadcast from their CommentSold account. By setting a default audience, retailers can specify who should see the posts and live sales created by CommentSold on the retailer's behalf.
Note: You will need to access Facebook on a desktop browser to complete the steps outlined in this article.
How Facebook Audiences Benefit Your Business
---
Ensure your Facebook posts made by CommentSold always reach the widest audience possible.
Adjust Facebook Integration Settings
---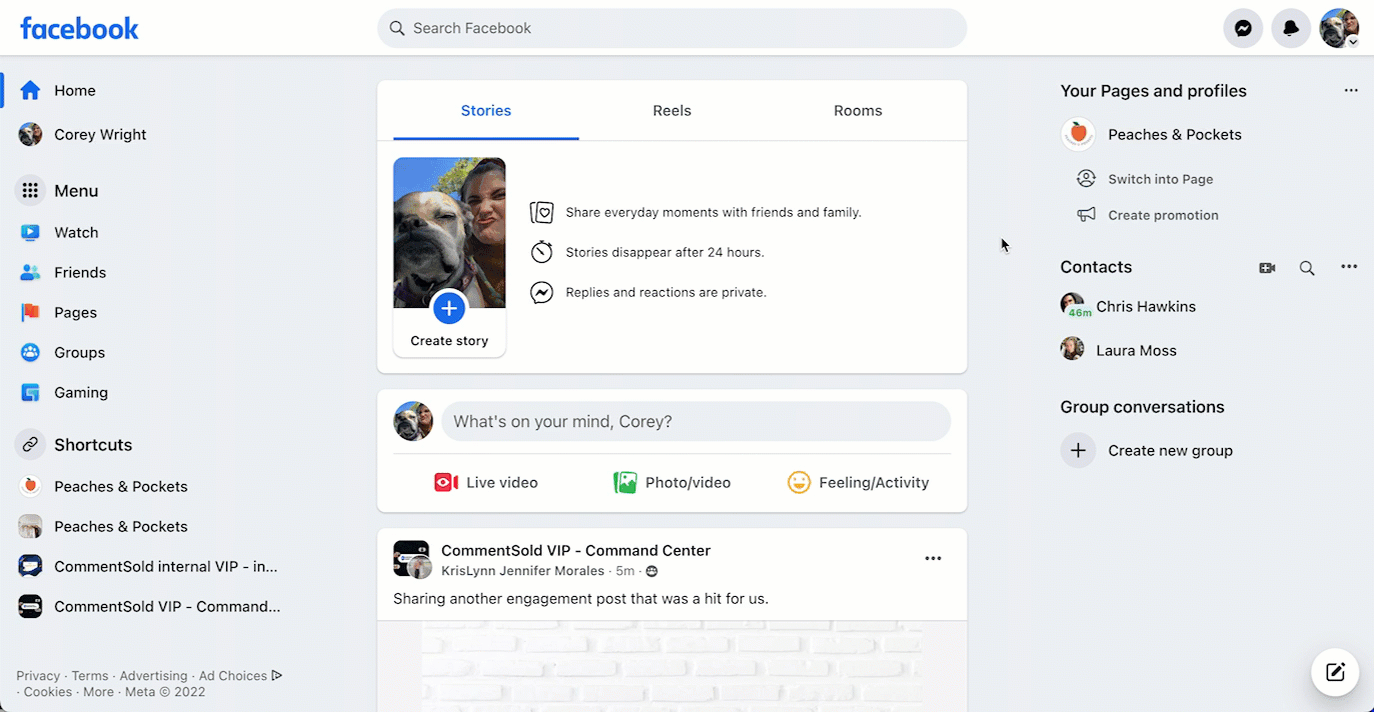 Select your account drop-down menu in the top-right corner of your Facebook homepage.
Select Settings & Privacy from the options listed.
Select Settings.
Select Security and login on the left side of the page.
Select Business Integrations.
Locate the CommentSold app and select View and edit on the far right side of the page.
On the pop-up, locate the Who can see you use this business integration? setting and select Public from the drop-down.
Select Save in the bottom-right corner of the pop-up.
With this setting set to Public, you should begin to see greater engagement on your posts and live sale broadcasts.
Learn More
---