In this article, you'll learn:

How to enable auto-replies for Messenger.

How to customize a Messenger auto-reply.

Which Messenger auto-replies cannot be customized.
About Messenger Auto-Replies
---
Messenger auto-replies allow you to send automatic responses to shoppers who have messaged your shop via Facebook. CommentSold will only send an auto-reply to those shoppers who have opted into Messenger communications from their account page.
How Messenger Auto-Replies Benefit Your Shop
---
Enable Messenger Auto-Replies
---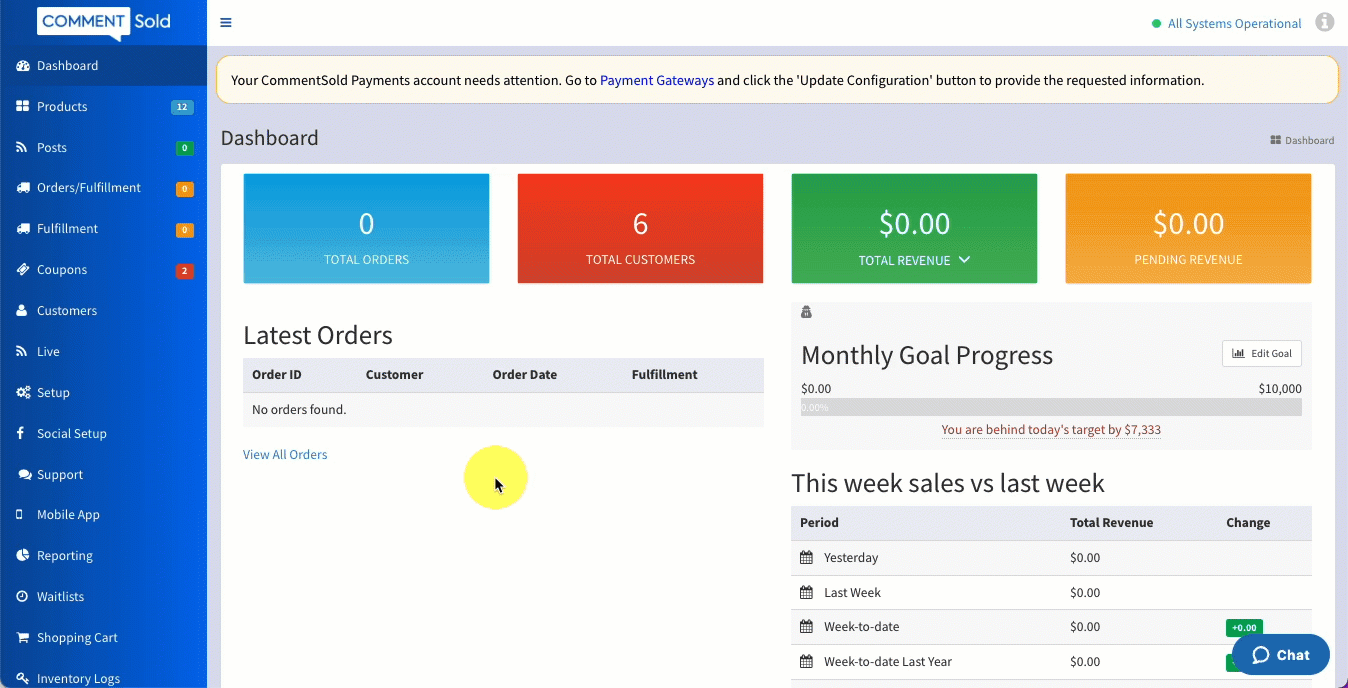 Select Setup in the side menu of your CommentSold dashboard.
Select Templates from the menu at the top of the page, then select Messenger Replies.
Select the Use Messenger toggle so it appears Enabled.
For those auto-replies you can customize, enter your desired message and then select Update Template.
For the remaining auto-replies, you can choose to enable or disable them by selecting the toggle to appear either Enabled or Disabled.
Learn More
---