Product Selections allow you to sell multiple products from a single post to Facebook.
Perhaps you would like to share an outfit photo or a collage of related items. If you have more than one item you would like to sell from a single post, you can do so using a Product Selection.
To begin, create a Product Selection of the items you will be selling in your post.
Save the Product Selection with a name that is easy to find and simple to autolink. Avoid using spaces or special characters.
When prompted, click "Cancel" on the Link to Post popup, as you will be linking to a post you have not yet created on Facebook.

Now that you have a Product Selection created, it's time to post the multi-product post to Facebook. Be sure to clearly label each product with the identifier a shopper should comment to purchase. If you would like to create a collage with the identifiers, you will need to use a software such as Canva (which is free!), as this is not currently possible within CommentSold.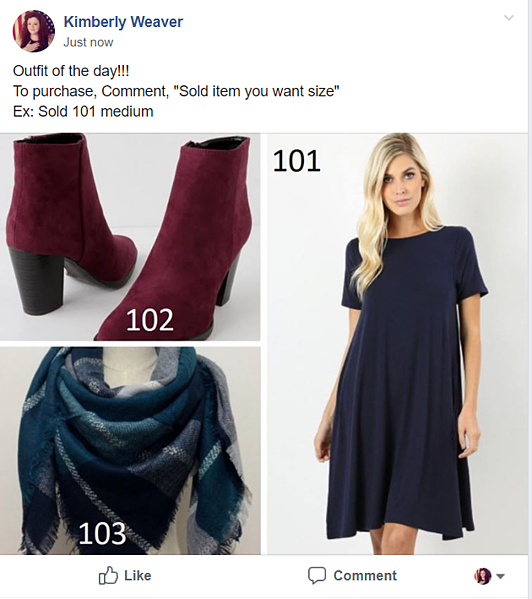 For the first multi-product post, you will need to manually link the post to CommentSold.

After your first multi-product post is manually linked, you will be able to autolink future multi-product posts. This requires including the name of your product selection in the post description in this format: Style #[ProductSelectionName].
Once a multi-product post is created and linked to CommentSold, you will be able to track results from the Posts tab of your CommentSold dashboard just as you would any other product post!