Click on any of the images or GIFs in this article for a closer look.
In this article, you'll learn:

How to create conversation prompts for Instagram DMs with new followers and shoppers.
About Instagram Ice Breakers
---
Instagram Ice Breakers allow retailers and other brands using Instagram to suggest up to four question prompts that a user can choose when entering the retailer or brand's direct messages (DMs) for the first time.
When a user taps a question, they'll receive an instant response from the retailer in the form of an automatic reply. Ice Breakers are fully customizable, so retailers can use unique questions and answers to lead the conversation in any direction they'd like! For example, Ice Breakers are a great place to include important links such as your webstore URL, mobile app deep links, Facebook group URL, etc.
Ice Breakers will only appear in DMs when a shopper engages via the Instagram app—they will not appear for DMs viewed via a desktop or tablet browser. Additionally, Ice Breakers will no longer show once a user engages with your business via DMs. For this reason, some retailers limit their ce breakers to a single, most valuable question and answer as users cannot navigate back to the prompts to read alternative answers.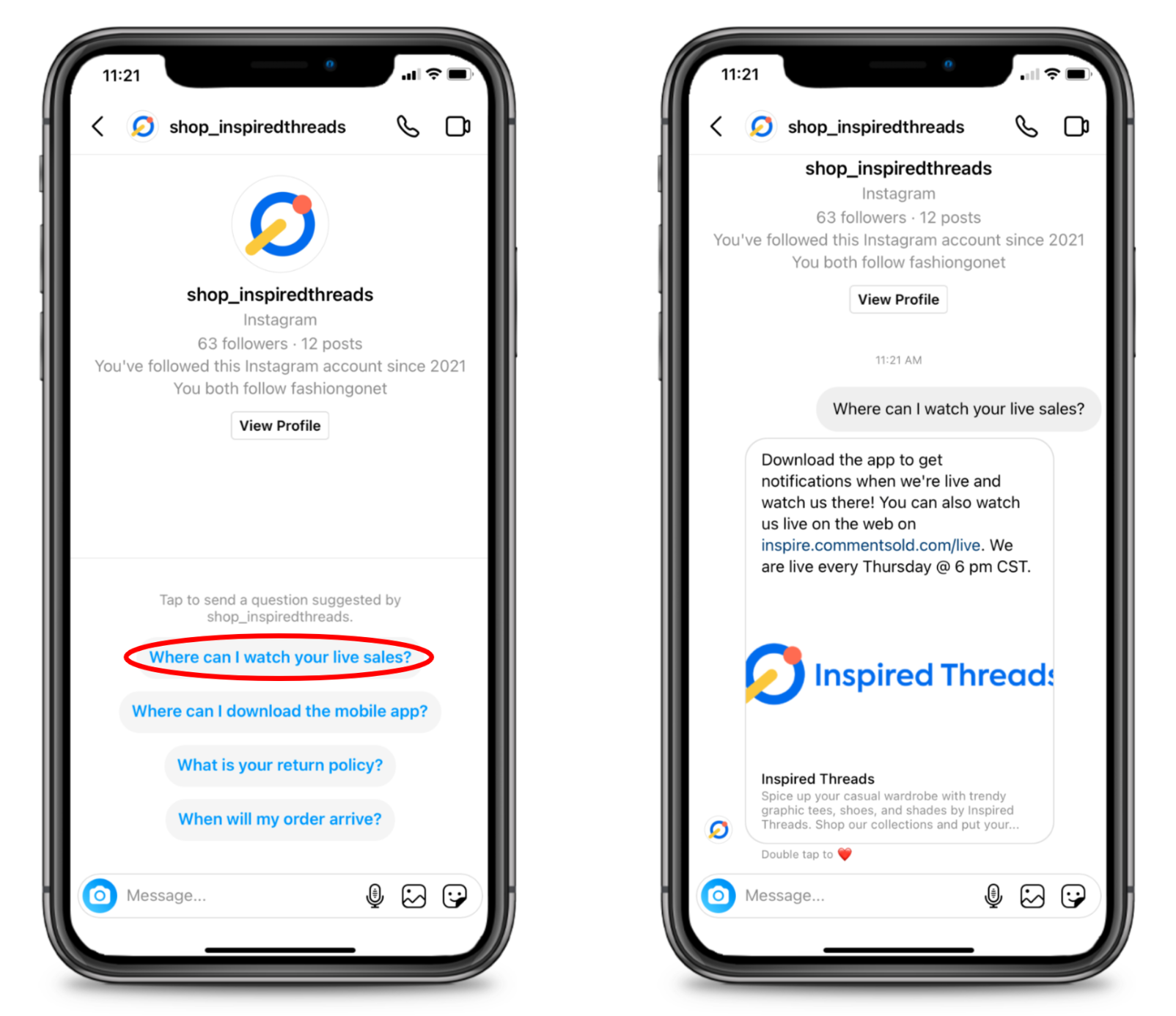 Have you connected Instagram yet?
To customize Ice Breakers for your business, you'll need to first link your Instagram account in CommentSold. If you haven't already, learn how to
here
.
How Instagram Ice Breakers Benefit Your Business
---
Prompt Instagram users with common questions and provide them with answers.
Customize Ice Breakers to match the goals of your business (e.g., drive users to your mobile app, give instructions for shopping live sales, etc.)
Instantly start building rapport with users through engagement.
Set Up Instagram Ice Breakers
---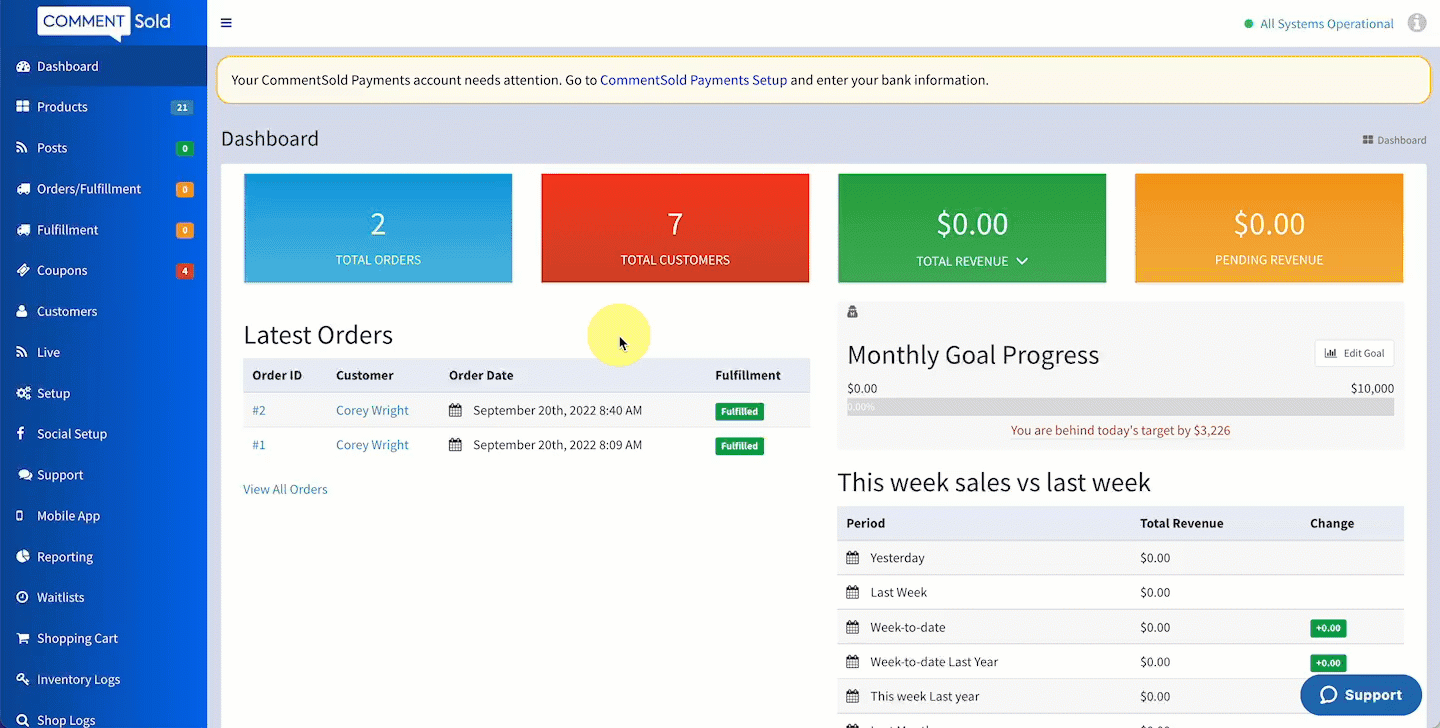 Select Social Setup in the side menu of your CommentSold dashboard.
Select Instagram from the options listed at the top of the page.
Scroll and locate the Ice Breakers section.
Enter a Question and corresponding Response in the fields provided.
Select Set Ice Breakers to save your ice breakers.
Learn More
---