Transform your Instagram Reels into shopping opportunities by tagging your products. Read on to learn how.
Instagram Reels are the perfect way to create short-form content that both entertains and creates quick conversion opportunities. With Reels, you can tag featured products so shoppers need only tap View Products at the bottom of the Reel to browse products.
Before You Get Tagging
---
Before you can tag products in your Reels, you'll need to ensure you've completed the below actions:
Tag Products in a Reel
---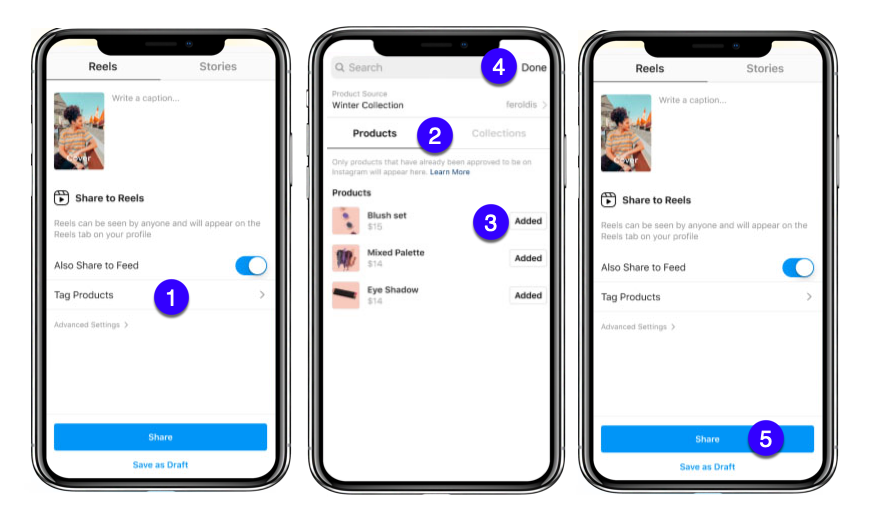 Once you create your Reel, tap Tag Products to view approved products.
Choose between the Products and Collections tab to view products. You can tag up to 30 products or one collection in a Reel.
Tap Add to the right of each product (or collection) you wish to tag in the Reel.
Tap Done in the top-right corner of the app once complete.
Review your Reel captions, settings, and tagged products, then tap Share.
What Shoppers Experience
---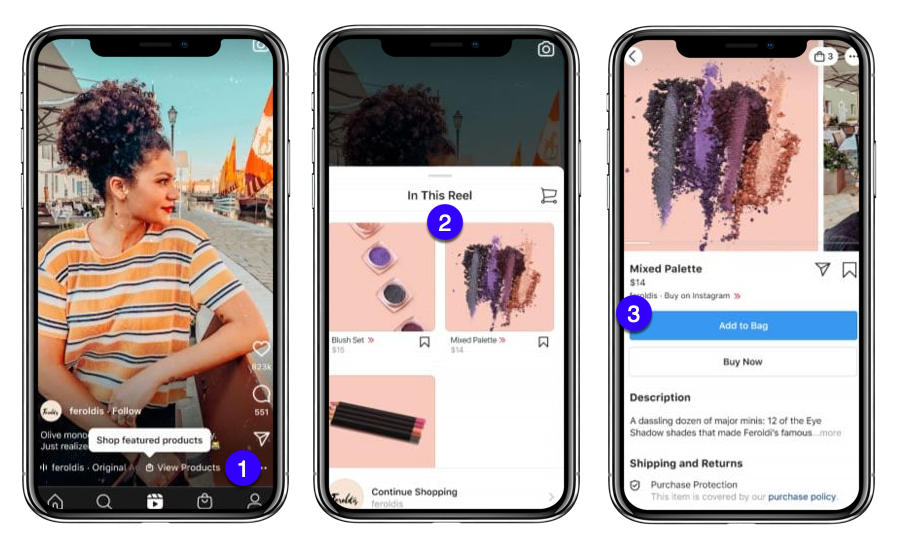 Shoppers can tap View Products at the bottom of a Reel to view tagged products.
To view a specific product, shoppers can tap a product tile.
On the product details page, shoppers can tap Add to Bag or Buy Now.
Learn More
---